VPN & SEO: Importance of VPN for SEO & How to Use It?
11 December 2021
As a business, you might want to target various locations for your business. You might belong to one part of the world and yet want to reach out to a more global audience with your business. However, putting specific searches on Google will mostly bring up national locations and not other faraway countries.
For instance, you are based in the France and would like to target the audience of Canada. As a business, you would want to understand the Canadian people's requirements and learn about the competition. It is where a VPN service can help.
How Does a VPN Work?
In simple words, once you connect through a VPN, your computer device acts like it is on the same network as that of the VPN service. Your internet connection gets routed through the private servers of the VPN service. Without the VPN service, your internet connection is managed by your ISP. It makes your network more secure.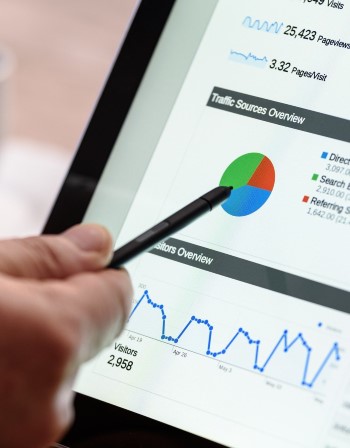 A VPN software encrypts all your data and sends them to their final destination. It works as a secured tunnel that hides your crucial information from the rest of the world.
When you use a VPN service for accessing the internet for your website, it provides some benefits like:
Your internet connection becomes anonymous to the world.
Your internet connection gets encrypted and thus more secure. It can prevent cyber breaches and attacks better than other websites.
VPN helps you in connecting to a wide range of servers placed all over the world internationally.
All IT companies, big and small, across the world prefer using VPN to secure their internal websites.
Are you aware that VPNs can also help improve your website's SEO strategies?
SEO has been an essential part of digital marketing practice. And without SEO, it is difficult to make a mark on the search engine pages. There are ample SEO strategies that work for a website. But are you aware that VPNs can also help improve the website optimization for your business?
Learn all about how VPN can help your SEO and its benefits in this guide. This is why you should have a certain strategy during your web creation process which will optimize results faster
Which VPN Tool Is Ideal for Foreign Local Search?
If you are looking for a genuinely anonymous VPN, trust no other than Trust.Zone. It is a reliable VPN service that keeps you anonymous and invisible to the rest of the world.
There are several reasons why Trust.Zone is the chosen VPN service for many big shots.
It provides an anonymous VPN service.
It prevents your ISP from tracking and monitoring your online activities.
It is one of the best choices when it comes to protecting the privacy of your business. It encrypts the online traffic and keeps your website safe from any unsecured wifi or other cyber threats.
1. Work on Your SEO Strategies Remotely With a Good VPN Service
Since half of the population is working remotely from home after the pandemic, there is a significantly high volume of remote work. There is no denying that you need to make continuous efforts to protect your website's privacy online.
Also, specific tools might restrict access for location issues. A lot of software tools like Microsoft docs and Oracle offer access depending on the location. Also, a well-known example is that of China, which blocks all of Google Services. Using a VPN in SEO will grant you access to most tools which makes it easier to work.
2. Protect Your Website: Work on Your SEO Strategies Remotely
If you want to spy on your rival company's SEO strategies, a good VPN service is a must investment. It will help you in tracking their website without them knowing about it! But of course, they will be able to track your IP address.
Why Not a Proxy Server but a VPN?
You might wonder why you should use a VPN to work remotely and not a simple proxy server? There are a lot of reasons why you should choose VPN over proxy servers. Proxies are slower and do not offer cross-platform compatibility. Proxies also do not provide data encryption, and hence online security can be an issue for your website.
1. VPN Service Offers Accurate SEO Analysis
With worldwide location access, you can check how your website is doing from various locations around the world. It gives you a better and more accurate SEO analysis. Sit in France and check how your website is faring in Canada. Isn't that an amazing technology?
2. Improve on the Various Marketing Techniques With VPN
Making your mark on the various social media platforms is now necessary to stay afloat in your business. Unless you make your presence felt online, your business will not grow as per your expectations. Thus, social media platforms are ideal for reaching out to a large audience.
One of the most convenient ways to get in touch with a large customer base is investing in social media marketing.
But social media platforms contain a lot of information about your business, which can be instrumental data for hackers. They can access your account and steal the information for their benefit. But if you connect through a VPN server, you can be assured that you have an extra layer of security for your website.
3. Outsmart Google With VPN
You can also outsmart reCAPTCHAs from Google's search queries with a robust VPN service. Ever noticed Google sending you warnings like it has detected unusual traffic from your network? It often leads to an error page where you have to put in reCAPTCHA to solve. VPN lets you change your IP address to do not have to bother about the reCAPTCHA pages again.
4. Download Data Anonymously
A lot of people use torrents. Torrents are used for downloading copyrighted content, but they have legal issues too. With anonymous VPN like Trust.Zone your torrent activity is not visible to anyone.
5. No More Bandwidth Throttling
With a robust VPN service, you can avoid bandwidth throttling by your internet service provider. Throttling is when your internet speed gets slowed down to a considerable extent by your internet service. It can especially happen when you visit heavy websites or engage in unusual internet activities. With a VPN service, you can get your data encrypted, and thus no one can see what websites you are visiting.
6. You Need Not Worry About Data Throttling Ever Again
Data throttling occurs when you have used up all your data and your internet service gets slowed down. You will find this happening with your data pack if you are using a prepaid recharge. Once your data pack expires, the internet speed becomes painstakingly slow. When you use a VPN, you can use a data cap that ensures your internet service provider cannot see how much data you are using.
7. Expand Your Network on a Larger Scale With a VPN Service
The cost of expanding the network is on the higher side, and it can often be a cause of concern for your business. But if you use a VPN server, providing access to remote and in-office staff will not be much of a concern at all.
Needless to mention that you can expand your network and increase your staff strength without much hassle at all.
8. Low Cost of Infrastructure Support
With the VPN service, the maintenance and the performance checks do not fall under your purview. It is the job of the service provider.
Since they have an extensive client database, their IT expenses per client are considerably lower. It is a cost-saving that is passed on to you too. So instead of having an in-house IT infrastructure team, getting a good VPN server for your business is a much wiser idea.
Also, while choosing the VPN service from a service provider, check their hardware components. The more security measures and better the components, the better is the VPN experience for you too.
Conclusion
A good VPN service can be very useful in implementing an accurate and more efficient SEO strategy for your business. You will have access to organic search engine rankings from different parts of the world without much effort.
You will have no concerns about data security now that most people are working from home, from a remote location.
But always keep in mind that not all VPN services offer a higher level of data protection. So when you do plan to invest in a good VPN service, do your checks. Search for the VPN service and go through their privacy policies diligently.
With a good VPN, your SEO efforts will soon see better days.