7 Ways Digital Marketers Can Use a VPN
8 March 2021
In fact, VPN was invented to allow businesses to connect securely.
It is used to safeguard browsing activities from snoopers, which are common in public Wi-Fi networks. That's because a VPN allows your device to act as if it is on the same local network as the VPN.
However, VPN is more than just a tool that lets you download stuff. In fact, this technology could come in handy when it comes to digital marketing.
Keep on reading if you are curious how digital marketers can use VPN:
Censorship and Geo-restrictions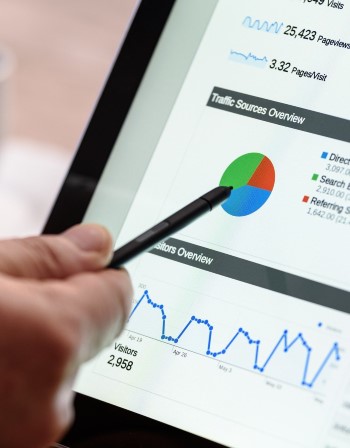 There is no denying that catering to international clients can be challenging at times. That's because Internet censorship and geo-restrictions have become more stringent these past decade.
But with the help of reliable VPN technology, you can connect to a server in a particular country. As a result, you gain access to geo-restricted content that you need to make a robust digital marketing strategy.
Social Media Marketing
What if we tell you that VPN can make your social media marketing safe and better?
Keep in mind that these social networks hold information about you. And a single breach can compromise your identity and other sensitive data.
However, VPN provides advanced encryption that prevents hackers from stealing your personal and sensitive information.
Local SEO
Much like social media marketing, VPN also plays a role in local search engine optimization. That's because it allows you to understand your international target market.
Suppose you are based in Singapore, and you would want to target people who live in Australia. Using VPN, you can connect with an Australian server, making search engines believe that you are growing from the Land Down Under.
As such, you can browse and generate search engine results particular to that country. For example, browsing "flower shops near me" can yield a list of flower shops in Australia instead of Singapore.
Competitive Analysis
Speaking of local SEO, competitive analysis is integral in digital marketing. That's because what your competitors do gives you an insight into what tactics could work for your target market.
Using our previous example, Father's Day may be an ordinary day in Singapore. However, it is celebrated in Australia every first Sunday of September.
You can use this knowledge to come up with marketing campaigns that coincide with Australian Father's Day. You can have an idea about what promos your competitors are doing with the help of a VPN.
Remote Working
Nowadays, more and more employers and employees are enjoying the benefits of remote working. However, it also risks your security, especially if you work using public Wi-Fi often. Hackers may create fake public Wi-Fi to steal your private data.
This is where having VPN technology comes in. It allows you to connect with a public network and get things done without compromising security.
Data Throttling Prevention
There is no denying that a fast and stable internet connection is essential in digital marketing. But because of data throttling, you get to experience slow down during a particular time of the day.
Internet service providers do this to minimize network congestion. That way, ISP will not be required to purchase additional equipment for processing data.
Sure, it helps them lower their operational costs. But it compromises the quality of work you can provide as a digital marketer.
Luckily, VPN provides you a workaround for data throttling. That's because it enables you to connect through a private network, which is less congested. This reduces the friction you experience whenever you go online.
+ 4 Extra Tips How to Choose a Suitable VPN Provider
Now that you know how VPN fits into digital marketing, you might wonder how you can find a reliable VPN provider. Thus, here are four quick tips to keep in mind:
Know how many servers your provider has. More servers mean fewer hiccups during regular maintenance.
Know the level of encryption offered. Doing so ensures that they can serve your purpose.
Know how much speed you are getting. As mentioned earlier, VPN can help you veer away from data throttling.
VPN provider should offer DDoS protection feature to keep your business always online.
Know their logging policy. It is vital to understand what information and internet activities your VPN provider stores. Choose VPN provider with zero-log policy.
From ensuring security to helping you with your online marketing campaigns, it is undeniable that VPN is useful. And being useful goes beyond anonymous downloading.
Nonetheless, not all VPN providers are created equal. Hence, we encourage you to conduct thorough research before taking your pick. That way, you can invest in a technology that suits your needs and enables you to do your work like a breeze.
Author Bio:
Kevin Urrutia is the founder of Voy Media Marketing Agency NYC. Voy Media thoroughly studies each client and comes up with tailor-fit solutions to bring about the best results.