How to Stop Others from Tracking Your Browser History
26 October 2020
Many people are still unaware that their browsing is being tracked.
What are internet trackers?
Well, internet provider platforms use browser activity tracking methods for a number of reasons. Primarily, they do it to combine analytics about your movements to customize your web experience. As you're going about your daily web browsing, you're also leaving behind a browser fingerprint. It can be used to identify you as the user of that device.
Alex Lysak, digital marketer from Scanteam recommends you not to be lulled into the false belief that using incognito mode on your device hides all your browsing activity. Studies have shown that this method is not as secure as we may believe.
So how can you stop internet browser tracking? Below, we'll explain how you can browse without being tracked.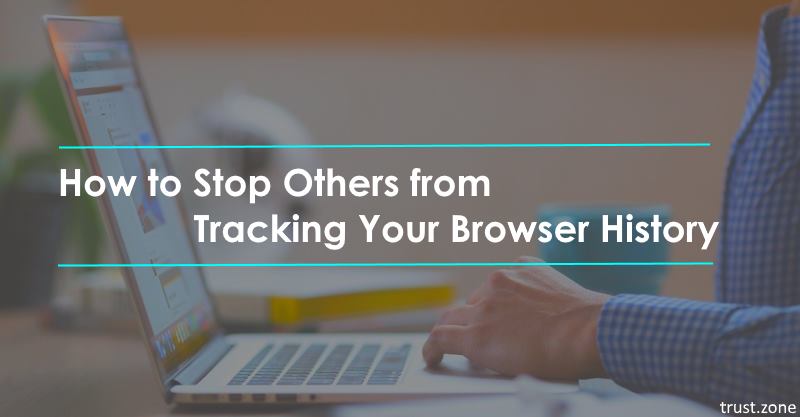 What is a VPN?
A Virtual Private Network (VPN) is a tool used for creating secure and encrypted Internet connections. It links your device to another through a server. This enables you to use an alternative internet connection anywhere in the world.
Downloading a VPN has many advantages. One of the main reasons why VPN tracking is used today is to surf region-restricted pages. For example, many businesses use a VPN product to work with clients from all around the world without interruption.
With a VPN your internet connection is encrypted and hidden from prying eyes. Government Agencies and your Internet Service Provider cannot see the content you are browsing and downloading on the web
What Is a Browser Fingerprint?
A browser fingerprint collates specific data about your device and sends it to a receiving server every time you log onto the internet. It gathers information about your history, time zone, operating system, plugins, and language.
The data it hands over is harmless. Despite this, it is a powerful tool to identify the device that is accessing each website. Statistically speaking, there is a very low chance that another user would have the same browser information and IP address as you. This makes it simple to track your device and internet movements.
How Do I Prevent It?
A VPN is the perfect way to stop websites from tracking your IP address. Due to a VPN's nature, identifying you on the server is impossible as many people will access the same route. These users will all have different browsing behaviors and backgrounds. Your real IP address is then untraceable and you will leave no VPN fingerprint.
VPN Services like Trust.Zone hide your IP address and location and prevent your Internet Service Provider from monitoring your online activity
What Are Tracking Cookies?
A cookie is a minuscule piece of data that is stored on your device. Its creation is triggered by your opening a website. A cookie will collect analytical data for the website's metrics. Plus, a cookie's job is to store relevant information to tailor your next visit. For example, when accessing your social media account, your login details will be pulled from a cookie and automatically filled in for quick access.
Many people enjoy the convenience of allowing cookies to carry out such tasks. However, not all cookies are good.
Tracking cookies are easily hidden within your browser cache. They pose a safety risk to any information you input online. The data can then be used for all manner of illegal activity.
Does a VPN Block Cookies?
Unfortunately, one thing that VPNs do not prevent is tracking cookies from embedding in your device.
How Do I Prevent Them?
There are several ways in which you can avoid these pesky tracking cookies. To do this, you must commit to a small amount of regular device maintenance.
Systematically clearing out your cookies is the first step. It takes a matter of moments, and it'll also free up lost storage space on your device.
Then you should clamp down on your security. Allowing all cookies leaves your device wide open for those up to no good. Opting to disallow third-party cookies is a safer option. By selecting this option, you will limit the number of dangerous cookies that can leak into your system. Therefore, reducing the risk of trackers and cross-browser cookies stealing data from approved ones.
Most trustworthy websites will now have a pop-up box asking for your consent to use cookies. Take some time to read the terms before clicking "agree". For sites that are not so transparent, dig around in their cookies policy. If you still can't find anything, leave the site and clean out your cache immediately.
The Bottom Line
By now, you should have some clear cut ideas of how to stop internet tracking when you're online. Combining a VPN with regular clean-ups and tight security settings is the ultimate way to protect your personal information and identity while surfing the web.