6 Things You Will Regret About When You Don't Use a VPN
15 July 2020
It's hard to imagine a company not doing most of its work online these days, but that comes with a few downsides of its own. Even though the Internet makes your business operations faster and more efficient, you must be aware of the dangers that might jeopardize your cybersecurity.
The simplest feature that helps businesses remain safe and sound in the online environment is VPN. If you understand the concept of a virtual private network, it helps you figure out the reasons to use it in everyday work. This is exactly why we want to remind you of the basics of VPNs.
By definition, a VPN is an encrypted connection over the Internet from a device to a network and it helps ensure that sensitive data is safely transmitted. The definition alone should be enough to convince you that VPN providers represent a crucial cybersecurity feature of our era.
According to the report, almost a quarter of Internet users already rely on VPN services. The figure is growing steadily, which sounds very promising as 93% of data breaches can be avoided through fundamental data security efforts. Such findings are closely related to the fact that more than half of the users are very worried about cybercriminals.
VPN is obviously becoming a major cybersecurity tool, but we still need to delve deeper into the concept and explain to you the importance of finding a reliable provider.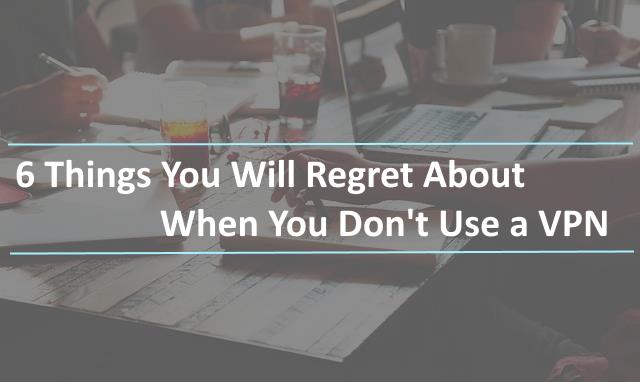 Key Reasons to Use VPN for Personal and Professional Purposes
VPN should not be just another security option for you anymore, but rather a must-have feature with highly practical benefits. We are here to show you the six most critical reasons to use a VPN for personal and professional purposes.
1. VPN providers protect your digital privacy
The first reason to use a VPN is very clear as it guarantees to protect your digital privacy. A reliable VPN provider will hide the traffic from your device and prevent your Internet Provider and online snoopers from discovering your virtual activities.
2. You can use Wi-Fi freely
If you are a frequent traveler or simply a remote worker, you must know how annoying it is to search for Wi-Fi networks and constantly worry about security. A study shows that nearly 25% of Wi-Fi hotspots in the world do not use any encryption at all.
What does it mean?
To put it simply, it means that nearby hackers can easily intercept and obtain your personal or business-related browsing information. A VPN platform will help you with that because it halts online sniffing initiated over public Wi-Fi networks.
3. VPNs let you access a secured network
A lot of companies use private networks for safer browsing, which is a good way to protect the company and all of its employees. But what happens if you are working remotely?
In this case, you will not be able to access a secured network and use some of the major services such as licensed software, emailing platforms, and similar. But if your IT department makes the necessary adjustments to the system, a VPN will let you access the network and do your job regardless of your whereabouts.
4. You can test products from different online locations
Businesses selling digital products interact with global audiences and create offers for customers from all over the world. In such circumstances, testing a product from different locations becomes fundamental to the success of the business.
Once again, VPNs can help you with that and enable easier product testing. Instead of visiting different parts of the world to test how your product works in a given location, you can use a VPN to change virtual positions and determine whether your product really works.
5. It allows you to visit blocked websites
Sometimes you may find yourself stuck and unable to visit certain websites simply because local authorities block them. If one of these sites is vital to the functioning of your business or one of your projects in particular, you can take advantage of a VPN to break the barrier and access the desired page. This is not the most useful feature of a VPN, but it can save you a lot of time and worries on some occasions.
6. Save money on online purchases
Are you a frequent online shopper? If the answer is positive, perhaps you should learn that eCommerce stores set prices based on your physical location as determined by your IP address. For instance, the same product will be much more expensive in the US than in Morocco.
With a VPN at your disposal, you can hide your real address and make purchases from another location if needed. That is one of the easiest and cost-efficient VPN tricks you can use on the Internet.
The Bottom Line

You don't have to use a VPN to protect your business, but avoiding it will make your company and employees vulnerable to all sorts of malicious attacks.
AUTHOR BIO
Leon Collier is a blogger and custom essay service writer from Edinburgh, UK. If you want to buy term paper, Leon is the person to talk to because he writes amazing academic works. Apart from that, he loves analyzing technology, digital marketing, business, and finance.