5 Tips for Cybersecurity While You Work from Home
23 June 2020
Nobody could ever think that in 2020 we will be obliged to nestle at our homes for months. And the end of the isolation is not even on the horizon. But this is the reality, and the only option left for the employers is to let their workers work from home.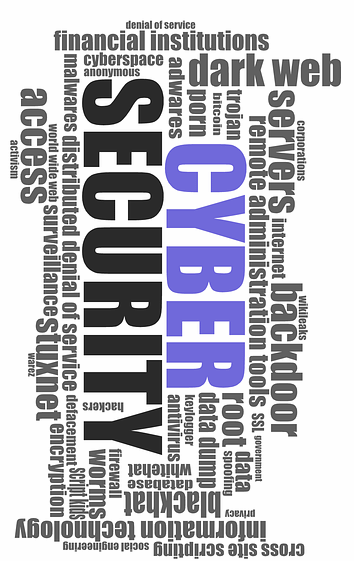 Fortunately, modern technologies let us do it and the majority of businesses have already turned to home operation mode. However, working from home has numerous nuances. And one of them is data security. Of course, if you work for a huge company with financial statements, patents, contracts, and so on, your company diligently manages its own data protection. But when you work from home, it becomes hard to control every single computer. So, we decided to give you several tips to protect your data.
WI-FI security
One of the most crucial tips for you is not to use social Wi-Fi networks not protected by passwords in bars, restaurants, hotels, and so on. Unprotected networks are a straight way for hackers to steal your information, personal data and media.
The same thing can be said about your home Wi-Fi. Choose a strong password not only to protect your information but also to prevent your neighbors from using your network for free. Change the SSID of your network. One more crucial thing is that hackers should not know the brand of your router. And you know that usually networks are called with the name of router manufacturers. In such a way, it will be easier to hack them. To say more, do not use your personal information like names, addresses, or telephone numbers for SSID.
While you are not at home, it would be a great idea to turn off your Wi-Fi. And, if you have the opportunity, you can place your router as far as possible from windows and doors to weaken the signal for your neighbors. But at the same time, you will get an equally good signal inside your home.
Always work with a VPN
VPN actually means Virtual Private Network. The majority of people use a VPN for surfing some locked websites. However, it is also a great tool for employers. What they get using VPN:
They can hire numerous remoted employees and save money on office rent and other expenses;
They have an opportunity to hire experienced people from other countries and cities;
A lot of people agree to work on holidays and after hours.
But the main idea of a VPN is saving your data from hacking. The information about the VPN channel will not be accessible to other users. It performs such functions:
 Protects your information
 Controls access to the protected sector of information
 Gives VPN users safe access to information
 Regulates the policies of corporate network security
Of course, there are different VPN services now but not all of them can boast high-quality service. One of the trustworthy services is Trust.Zone which is ready to give you an individual approach and perfect safety for your docs. Moreover, if you doubt if you need a VPN at all, you can use their free 3-days for free (no credit card required).
Install anti-virus software
Antivirus software helps us avoid a virus damaging our data or even our computers. Unfortunately, not all people devote enough attention to installing antivirus software. Even one day of working on the Internet without those can cost you all your private information and your computer. For this reason, it is highly recommended to think about procuring some antivirus software on the very day you buy your computer.
Pay attention to your e-mails
First of all, you should avoid phishing and other suspicious e-mails. It means that you should not give your personal information in e-mails and not click on any links demanding that you install anything or answer questionable surveys. But even if you really need to give your personal information, make sure that you are actually communicating with the person for whom you hold them. Carefully check the e-mail address, the history of your latest communication with them, their manner of writing, the chances that this person would e-mail you, and so on.
You can also install special programs to encrypt all your e-mails. It will be especially useful for business e-mails. And do not leave your working e-mail address on websites you visit for personal purposes. You can create a separate e-mail for such purposes.
Do not ignore passwords
You should get used to using passwords everywhere. You should choose a password for your smathpone, personal computer, e-mail, Wi-Fi network, important document folders, and so on. Moreover, you should choose strong passwords, and please, avoid choosing your date of birth or name for the password.
You can also use two-factor authentication when it available. When it is not, you can install special software to get this function. It means that even if you enter the right password, you will have to confirm it with your phone - for example, by SMS alerts.
All in all, you see that there are numerous methods to protect your confidential information while working from home. But there is one more key to success. And it is a complex usage of all these tools. You should avoid security gaps. But using every tool available at the same time, you get a 99% protection.
About Bio: Marie Barnes is a Marketing Communication Manager at LinksManagement, article distribution service. She also writes for gearyoda. Marie is an enthusiastic blogger interested in writing about technology, social media, work, travel, lifestyle, and current affairs.