How to Know If Your Smartphone has been Hacked and How To Fix
17 June 2020
Smartphones have become part of our daily life. Smartphones save time, giving us the ability to multitask and perform many office and school functions. They also enable us to strengthen our loved ones' security and ensure their safety with tracking features and apps. They make information instantly accessible, enabling us to make better personal and business decisions.
It is important to ensure the security of the information in our smartphones. Our privacy must be protected and our account details should be secure. The security of such information is paramount.
Some of the signs that your phone has been hacked are discussed below.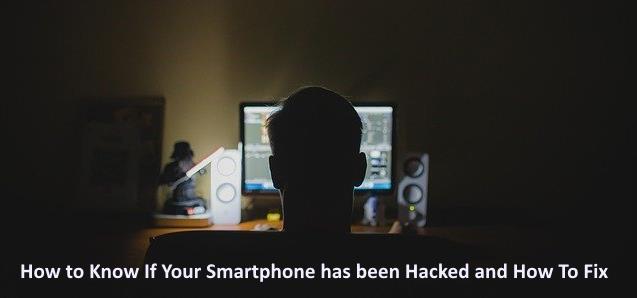 Decreased Battery Life
Hackers can slow your smartphone down, heat it up, and use up energy. Not having updated your OS and not having any resource-intensive apps could allow a malware to invade your phone. If your camera and flash are hacked, it will also use lots of power. It may get hotter than normal.
Mystery Pop-Ups
Another sign that you have malware or spyware is the presence of annoying pop-ups. Too much of these may mean you are already infected.
High Data Usage
Unaccounted usage of data might mean that malicious processes are consuming data. Cryptocurrency can be mined; your photos may be stolen; you might be spied on; and your account details may be compromised.
Also, your smartphone bill may spike, even without making additional calls or use of data. Check call records to confirm. Your phone might be utilized as a proxy by criminals.
Strange interference and background noises are also possible signs of call tapping and spying.
Strange Text Messages
Malware can access your messaging services and email, and disseminate itself to the devices of your friends and contacts. It sends messages with your name, attaching a file or link that also infects other phones. If you receive a complaint about a suspicious email or file, start investigating.
Apps Stop Working Properly
Your smartphone will exhibit strange behavior; apps perform erratically; the phone and apps switch off and on at unexpected times and stop loading or fail.
Strange Apps Get Installed
You start to see apps that you did not download. You find messages you did not send and be charged with purchases you did not make. You also discover suspicious and unknown calls.
Your Email is Blocked as Spam
Spammers and hackers steal accounts and compromise mail servers. When your account and server become compromised, lots of spam emails will be sent without consent. As email receivers receive your spam, they could temporarily block you.
Your Smartphone Camera
Your camera may have been hacked if strange videos and photos appear in your photo gallery. A flash lighting up strangely may be another sign. Your smartphone may then become hotter and your charge drain quicker.
Smartphone Settings Mysteriously Change
If your device has been accessed physically, the hacker could have manually altered your settings. An active Bluetooth which you did not turn it on may mean a malware is infecting other devices or transmitting data to other devices.
How to Avoid Getting Hacked
Below we will discuss the ways by which you can avoid being hacked.
Lock your Device and Don't Store Passwords
Use a strong password and lock screen PIN. Do not let strangers borrow it or leave it unattended. If compromised, immediately change passwords. Make strong passwords containing small and capital letters, numbers, and special characters. Use apps that help you create complex, strong passwords and master passwords.
If using your device has become impossible, reset it to its factory settings as your last resort.
Avoid Public Wi-Fi
Malware can access your device thru public Wi-Fi or in a charging station. Fake Wi-Fi also abound which redirects you to sites that are malicious or steals data via your charging cable. Hackers set up 'FREE' Wi-Fi hotspots to steal users' personal details.
Avoid public Wi-Fi and untrustworthy charging spots. Use VPN. One of the best VPNs for browsing using any Wi-Fi network is Trust.Zone VPN. VPN routes your traffic through a secure network even on public Wi-Fi. It encrypts the traffic and creates a secure connection between you and the websites you are visiting.
Speed up your internet by doing these:
Restart device
Find a better signal
Disable apps and update apps
Disable data saver and low data mode
Check if your network is active
Remove and reinsert SIM card
Reset network settings.
You may also research the best cable modem routers to use.
Install Mobile Security Software
Install security apps against malware, spyware, and viruses, and keep them updated. VPN also protects and lets you privately and safely browse.
Remove All Suspicious Apps
Delete unused and strange apps to prevent them from creating problems. Check suspicious apps online if it's harmful.
Use a VPN
VPN - is a reliable way to protect your smartphone while your surfing the web or using messengers like Whatsapp, Telegram, Facebook, Twitter and other. VPN encrypts your internet connection and hides your IP address and location with another. VPN like Trust.Zone makes your internet browsing private and stop hackers from tracking your activity on smartphone.