5 Money Saving Life Hacks while Using a VPN
14 August 2017
Aside from hiding your IP address, using VPN allows you to save money while using the Internet.  Here is a list of 5 life hacks how to save money with a VPN on the Internet.
- Get Low Rates on Skype and Viber with a VPN.
The calling rates are different per each country. If you are living in the US, then you pay less. With a VPN you are able to connect to the virtual location in the US and Skype will think that you are calling from the U.S. and will give you the cheaper Skype calling rates.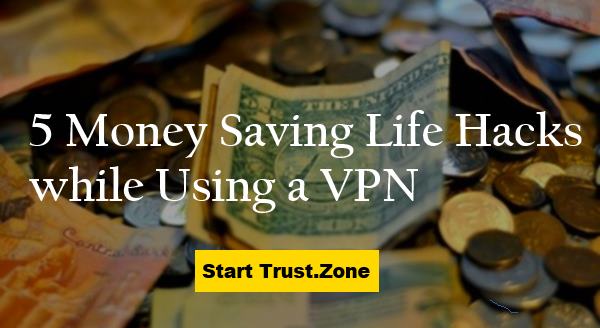 - Use a VPN to get low rates on Kayak, Booking, Uber, Airbnb and other online services
Choose a different geolocation and city and see how that changed the price. Save money on flights, hotel bookings, car rentals and other online services.

- Get low rates for Steam games from different regions.
Change your region with a VPN and get low rates to buy games.
- Bypass local tax (for example, GST) by changing your location with a VPN.
Save your money while using the purchasing online music and TV shows. Tech-savvy internet users and TV-show fans use VPN services to mask their country of origin, so they can purchase online music and Netflix, CBS, Amazong Prime and other TV shows at lower foreign prices.
- Anonymous Sign-ups and Purchases.
If you use VPN with non-traceable email address, anonymous payment method such as a Bitcoin, gift cards or coupon codes – you can pay for goods and online services anonymously. With a VPN purchases can't be linked back to you.
Prevent Unwanted Recurring Subscription Fees!