5 Top Tips When Using A VPN for Business for the First Time
10 November 2020
Working on the internet comes with its perks, but it also leaves your system vulnerable to external threats. These threats can be through different viruses, malware, spyware, etc. Cyberattacks can destroy your business from its core and leave your system hollow. Moreover, certain business attacks target the business market and can cause damage worth millions. This is where the usefulness of a  VPN comes in.
VPNs can be thought of as insurance to keep your business and your employees safe from external attacks. A VPN will provide all data transmitted a safe tunnel secure it from any potential cybersecurity threats. Before you dive into the world of VPN – it is always useful to hit the basics first.
As a newbie, if you are still unsure of how to use VPNs for the security of your business, then our guide will help you get started in no time!
1. Switching It On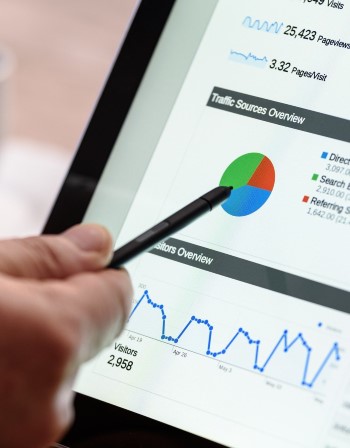 No matter how good it is, a VPN will not help you out unless you are using it correctly, and yes, we are talking about the literal basics here – switching on a VPN. Who knew that we would talk about the basics when we talk about VPN? The first tip we are going to give you is about starting the VPN.
When choosing a VPN, make sure that the company is a reputable one, and you nor your employees have to stress about switching on the VPN every single time. This means that every time the device turns on, the VPN also switches on automatically. This will help take care of errors as this minimizes the chances of any mistakes greatly, especially the ones generated by the users.
2. Activated On All Devices
When starting with VPN configuration, most companies only get it configured on company laptops. This is great when you are starting out, but for maximum protection and security, it should be activated on all devices used by your employees. This includes all gadgets such as the smartphones used by the employees, along with tablets, etc. Therefore, if you are opting for a VPN application, then make sure that it is available for iOS as well as Android users.
This way, your employees can install the application without any additional hassle. Luckily, though, installing VPN applications is no rocket science, and it takes only a few minutes to do so. Therefore, you wouldn't need to give your employees any additional training so that they can use VPN applications to their maximum capabilities.
3. Always Go Through "Advanced Settings"
Let's be honest – most skim through advanced settings for any application as we would never be needing them any time soon. However, it is highly encouraged by experts to go through these settings to adjust them according to your needs. Each VPN software is equipped with different features and settings. You will never know about them until you try and test them. Therefore, before you formally begin to use the VPN, do test it out in a safe environment.
Testing out the VPN will also help you tap into features that are quite useful, and you wouldn't have found about otherwise. An important feature that you need to look for is the Kill-switch feature which you will most likely find in the "Advanced Settings" or "Settings" option. This feature is extremely useful if your VPN is disconnected due to some reason, and you need to prevent the computer from transmitting and receiving information. You also need a DNS Leak Protection and Warrant Canary to avoid risks of leaking your private data.
4. Regularly Update
Most experts belonging to digital marketing services stress the fact that software and applications need to be updated regularly to their latest version to avail maximum benefits. This applies to all applications, especially the ones as sensitive as VPN connections. Your data security relies on these software updates. Therefore, upon installing the VPN, make sure that you are installing the right version, and once you have installed it, you or your employees are keeping track of the latest versions.
Using an outdated application or software can lead to glitches, which can put your system at risk and, in the worst-case scenario, cause you to lose data. The purpose of introducing versions of the software is to take care of the previous glitches and smoothen the customer experience. Therefore, to minimize these risks, train your staff to update software and applications on their system regularly.
5. Choosing the Best Server
This one probably goes without saying but choosing the right server for your business idea is extremely important. A VPN server that works great for some company might not be the best choice for you – why? Because a few metrics that we will be discussing. The first one being connectivity; your VPN should be able to connect to a minimum of 3 devices. If it does not support even three devices, then you need to upgrade right now.
The second factor being the price of your VPN. If your VPN is costing you more than $10 per month, then either it is offering you're something out of the ordinary, or it is just ripping you off. Therefore, a cost analysis is extremely necessary. Moreover, long-term contracts with VPN companies usually land you with discounts, so there is simply no reason that you need to be paying more. For example, Trust.Zone  VPN service offers 2 year VIP membership with 75% discount. Another factor that you need to watch out for is the location of the VPN servers. This does not mean the physical location of the company but the location of their servers.
Last but not least, your VPN service company must be trustworthy. The last thing you want is a data breach through your VPN servers! It's a good practice to do your market research and try out one of the most trustworthy VPN services out there.
Bottom Line
If you still haven't started to use a VPN for your business because of finding it too complicated, think again. VPN's are not only simple to use but also extremely useful in terms of data security. Making VPN's part of your company's security protocol can reap great benefits for your business and safeguard against external threats. Therefore, get your team on board and plan out a VPN software purchase right away!
Author Bio:
Myrah Abrar is a computer science graduate with a passion for web development and digital marketing. She writes blog articles for Dynamologic Solutions