Is Data Security Still a Concern in 2021?
16 July 2020
Data security or cybersecurity is still important, and will always be regardless of what year we are in. Companies nowadays dedicate millions of dollars to data protection because they understand the risks of unprotected data. We have certainly improved our online security policies and systems, but cybersecurity will continue to be a concern as long as hackers continue to attack our devices and our privacy rights continue to be violated.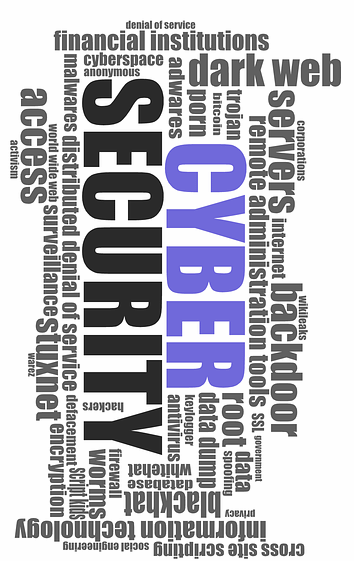 The coronavirus pandemic has only made it worse. According to a recent report, there has been a 20 percent spike in cyberattacks during the Covid-19 outbreak. Around 445 million fraud incidents have been registered since the beginning of the year. Lets explore some of the reasons data security is still important and consider the most common cyberattacks this year.
Types of Data Security Attacks in 2021
Cybercrimes can have devastating consequences for any company, so they must invest in cybersecurity. But the types of cyberattacks we used to have in the past are not the same ones we are dealing with today. Technology has evolved and encryption systems have changed, but cybercriminals will always try to find new ways to attack.
It's important to stay up-to-date with cybersecurity trends to protect your data. Do some research to learn about common cybercrimes. Here we've compiled a list of the most common cyberattacks this year.
Mobile Malware
Today most people worldwide use mobile phones. According to a recent report from the Pew Research center, 96 percent of Americans own a cellphone. In the past, the biggest data privacy risk used to be in our computers, but today a lot of common cybersecurity attacks target our phones.
According to recent research from Kaspersky Labs, the number of mobile malware attacks has tripled from 2015 to 2017. This could give us an idea of how vulnerable we are if we don't protect our mobile data. But that's not all. According to the same research, there were more than 8.5 million malicious installs during that time.
Ransomware
Ransomware is the biggest form of extortion and bribery online. This malicious attack consists of blocking users from accessing their own information in their computers and threatening them with exposing intimate or valuable data. If users don't pay a certain amount of money in a specified time, the information is lost forever or publicly exposed.
This used to be a very common form of malware during the early 2000s and it continues to be popular today. According to a recent McAfee report, ransomware will continue to be a huge malware challenge for the next couple of years.
Distributed Denial of Service Attacks
A distributed denial-of-service (DDoS) attack is a cyberattack that cuts off access to websites and domains. DDoS is more common now than ever before. According to Tech Republic, 33% of businesses were attacked by DDoS in 2017, double the number of attacks we had in 2016. According to Tech Republic, the trend will continue to increase.
According to Kaspersky Labs, DDoS impacts personal data and businesses' ability to provide their services. If the number of DDoS attacks continues to rise, the effects on the economy could be disastrous.
The Internet of Things (IoT)
Here is where things really become dangerous. Most cybersecurity attacks target a person's reputation, information or financial resources. But what happens when a cyberattack threatens a person's physical integrity?
Today the Internet of Things (IoT) trend is huge. A couple of years ago, McAfee tried to predict the number of devices connected to the Internet. In a report, McAfee projected that by 2019 we would have 1.8 billion IoT devices. Today, the number is way bigger than predicted; according to Security Today, there are 31 billion IoT devices worldwide.
The risks involve our physical safety. Security cameras, thermostats and security alarms are connected to the Internet. A professional hacker could crack the code to these devices and manipulate your alarm systems or security cameras to invade your home. Understanding what's at stake, IoT companies are working to boost their security levels.
According to USTech Solutions, protecting data from IoT devices would become a top priority in the next couple of years because of the demand for these devices.
Hacktivists
Most hackers commit crimes to profit; they either want money or valuable information that they can use for their own benefit. Hacktivists are different; they have a political agenda. One of the most famous hacktivist groups today is Anonymous, but there are many others.
What to do to protect your data?
We must all be aware of any type of malicious data invasion. If you'd like to protect your information and personal data, remember to always use a VPN that will keep it safe. It is also important to have a top-notch antivirus that will protect your computer and smartphone from any type of malware.