5 Ways Remote Based Business Can Benefit from a VPN
23 October 2020
There are already several challenges that a remote based small business will have to face on its own. It can range from coordinating team members to collaborate on projects, building a work culture, running an everyday life outside of the office, holding effective team meetings, etc. It is indeed a lot on the plate to handle already. However, the business owners and leaders will ensure that everything is put in place for a smooth remote working experience.
The cybersecurity threat is something that they also have to look out for, mostly since their workers work from different parts of the country (world) and are connected to the internet through various networks. This highlights the importance of a VPN for a remote business, and this post shares five reasons why your business needs a VPN.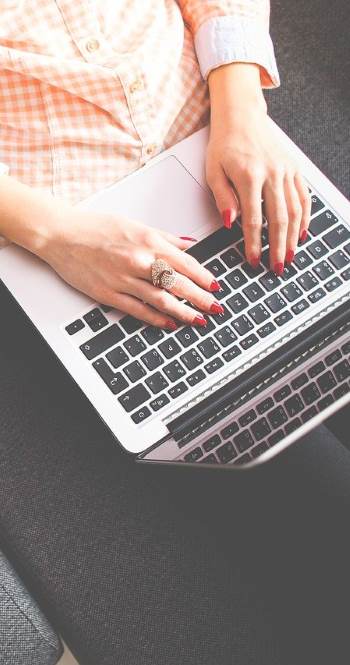 1. Better security
This is extremely important. While you might not need site-to-site tunneling, you have some of your business data or apps in the cloud, and the fact that your workers are remote means you need extra security. With a VPN service, you can be sure of your safety without investing in routing hardware. When you deploy a VPN service to your workers' devices, you create a secure connection to log into whatever resource they are trying to access. This keeps your business much safer.
2. Remote data access
During the early days of VPN's introduction, IT professionals used to deploy VPN software for users that want to log in and access the company's data from a remote location (outside the office). This is because the data center had all its data and software stored in it, including the back-office apps. But with the introduction of cloud services, that changes. Apps are now delivered through the cloud, and data are also stored in the cloud. With a VPN service, you and your staff can have secure access to data remotely without paying over the top. It's also possible for your IT professionals to monitor who uses the VPN and what they use it for.
3. Public network connection
Perhaps, one of the problems with remote working is the tendency to connect to public Wi-Fi networks, be it a coffee shop or café, etc. However, with a VPN, you can access websites and portals that contain sensitive information securely, even on public networks, and you can be sure of your safety. In this case, you need to connect to the VPN first to ensure that you have a private passageway away from the public network. That's how you can make sure that your data is safe.
4. Geographic independence
Since you are a remote based business, you may have employees that need to travel across countries where internet access can be restricted. If this is the case, it is possible to block out users from corporate resources available to them on the web. But with an active VPN in that area, it would be possible for your employees or workers to browse the internet or access information from the web as though they were in the same location as you.
For many small businesses, this benefit might be a long stretch, but it's not an impossible one, especially for a remote based small business. It is a crucial benefit for travelers. You need a VPN provider that understands their policies and knows what they're offering you. It's a trade-off if your VPN provider holds on to extensive logs. That's too much information that the authorities can lay their hands on. 
5. Affordability
One of the most enticing benefits of VPNs is affordability. For all the benefits that it provides, it is cheap.  Many VPN service providers don't cost as much as $10 per user every month if purchased through the commercial licensing plan.(Trust Zone starts from $2.33/mo!) With a fee as low as this, all of your workers can have a high-security encryption level. The fact that VPNs also offer application and authentication access makes it even more attractive.
Conclusion
There are many reasons why a VPN service is so crucial for remote based small businesses, and these are just 5 of those. The security level that businesses get for such an affordable price makes it a no-brainer, not to mention the other qualities and benefits of using a VPN service.
Trust.Zone VPN meets all requiments above. It doesn't store logs, protects users on public Wi-Fi networks, encrypts internet connection and makes your internet surfing private when working from home.
Author's Bio
Thomas Lanigan has work experience for four years as a marketing specialist, social media manager, writer, journalist, and editor at dissertation writing help. He is also a professional content writer to do my assignment for me, and he's interested in blogging, marketing features, and progressive education programs, and business.