7 Practical Security Strategies for Website Owners
20 October 2020
Website security is a complex, yet crucial area for every website owner. In order to professionally mitigate risks, of course, it is better to hire an IT expert who specializes in security services or outsource this process. However, if you are just inquiring about the possible ways of safeguarding your website, we are sharing security practices you shouldn't neglect as a website owner.
Scan Website for Vulnerabilities and Malware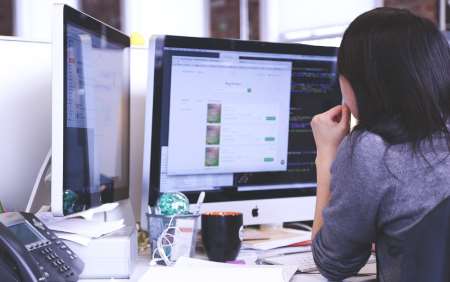 There are lots of apps and plugins (both free and fee-based) you can install to scan your website security risks. They do a quick test for viruses, malware, spam, blacklist status, and other online threats hidden on your website. The software scans files, themes, plugins, and notifies you if any threat has been found. Also, you should monitor suspicious increase or decrease of the website's traffic, random deletion of website files using automated security scanners, and never ignore warnings about harmful content on your site.
Protect Remote Endpoints
Due to the Covid-19 outbreak, most organizations switched to a remote working mode. Yet, that didn't stop hackers from their beastly business. According to a report, there is 300% increase in cybercrimes during the quarantine. It means that protecting employees' endpoints has become the number one priority.
VPN is one of the preferable ways to protect remote workers' devices from hacking and cyber threats. VPN protects your privacy, encrypts internet connection and makes your online activity private.
Do Regular Backups
You can't be 100% sure that an incident will never happen to your online business. Backing up your website ensures your ability to easily restore your data in several clicks in the event of a cyber-attack. You can back up critical data and files, basic themes and plugins, or the main database. So that when the attack occurs and the website breaks down, you can rebuild your business in the shortest time possible.
Update Plugins
As you run a website, you're probably installing plugins to get additional functionality. Keeping them up-to-date is crucial since new updates contain fixes for security errors or the latest vulnerabilities in the system. As you don't update the plugins you use for your website, this becomes a loophole and an easy catch for hackers.
Use HTTPS protocol
When your clients share sensitive data on your website, use an HTTPS protocol to protect it from hacking. This security measure doesn't let hackers modify the code to gather billing information, passwords, and other confidential data. Moreover, most search engines find non-HTTPS websites insecure. This sort of notification can drive visitors off your site, which results in the traffic or sales decrease.
Limit Access Rights to Employees
Execute a spotless cybersecurity strategy - Granting access to your website is something that shouldn't be taken lightly. Set personalized access to visit pages or use data that is required to fulfill employees' jobs. Restrict admin access to your website, ensuring a very limited number of people has it. The data breach or damage might happen if you disregard this step. Even if done unintentionally.
Install a VPN
A VPN can benefit your website security in many ways. You can easily share data between your coworkers in a protected environment since no one will have access to the information unless you give them permission.
VPN software contributes to overall security as you are browsing the Internet. It doesn't let hackers get to your PC to steal or damage data from your website.
The Final Word
Even if you do everything properly, there's no guarantee that your website is completely secured. New ways to disrupt online businesses are being invented every single day. As a website owner, you take full responsibility for ensuring security measures to make the site an impregnable fortress for hackers.
Staying up to date with the latest security strategies and leveraging them for your website is the only way to protect your site from malicious intrusions.

Author's Bio:
Marie Barnes is Marketing Communication Manager at LinksManagement. She is an enthusiastic blogger interested in writing about technology, social media, work, travel, lifestyle, and current affairs. Marie also does some photo editing at photoretouchingservices.net