Top 2023 Cyber Threats To Look For
17 November 2020
The years 2020-2022 will forever remain branded in our minds not only because of the COVID-19 pandemic but also because of the aftermath of this crisis. One of the consequences of the COVID-19 crisis is the rise in cybercrime.
The question right now is how to update cybersecurity toolkit to be able to handle the emerging cyber threats. The best way to stay ahead of security breaches is knowledge.
How To Prepare For Cyber Threats
To prepare a response to cyber threats, it is important to conduct a cybersecurity risk analysis. This process involves examining risks to the security of your business's devices, data, and information systems. The analysis helps you prioritize potential threats. This way, you can allocate your resources in a way that enables you to prevent cyber attacks.
In case of a data breach, you know which systems you need to prioritize so your business activities are not disrupted. Here are some of the main threats your company should contend with in 2023: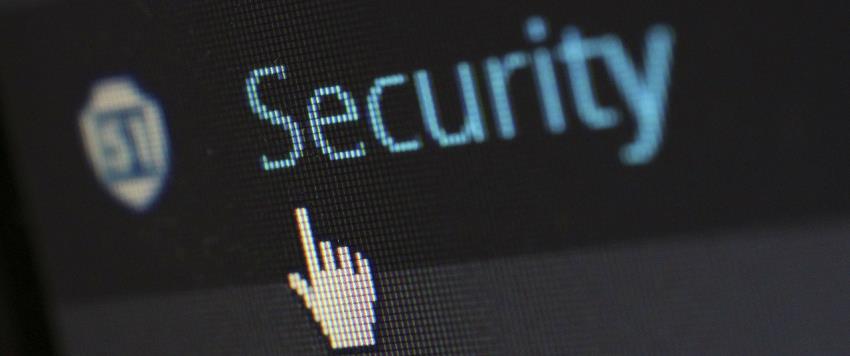 1. Phishing Emails
Email is one of the most common means of cyber-attacks. Hackers use phishing attacks and malicious attachments to prey on their victims' nature. Cybercriminals are currently looking to exploit global anxiety about the COVID-19 pandemic by looking for weaknesses in remote work processes.
There is a need to invest in cyber-threat training and impress your employees to avoid downloading malicious attachments and clicking on suspicious emails.
2. Advanced Ransomware Strains
Cybercriminals exploit current ransomware threats and improve them to make them more powerful. According to Cybersecurity Ventures, businesses in 2022 will become vulnerable to ransomware attacks every 11 seconds. This figure is derived from historical cybercrime figures.
Additionally, ransomware will cost businesses $20 billion in 2022, while the global damage caused by cybercrime will be $6 trillion. The best defense against ransomware is to install the latest anti-malware and anti-virus programs.
3. AI Poisoning Attacks
AI poisoning poses a serious threat to organizations that rely on machine learning programs. Attackers inject poison at strategic points in the learning process and feed corrupt data to the learning program.
The program adopts the wrong lesson and provides unpredictably dangerous results. Since AI poisoning technology is still new, you should make efforts to learn and understand everything you can about this emerging cybersecurity threat.
4. Deepfake Audio and Video
Nowadays, some videos look too awesome to be true. These videos are not real. This is a Deepfake created using sophisticated algorithms, which splice video and audio to develop new realities.
These videos can be a direct assault on your organization's reputation. The best way to handle deepfakes is rapid response. Have a response standing by with verifiable video and audio to prove it.
5. Spoof Accounts And Social Media Disinformation
This is another emerging threat that involves creating spoof social media accounts. These accounts look real with a few posts and tweets. However, these accounts have the potential to tarnish your organization's reputation.
The best way to handle this threat is to block and report. Make sure you report the fraudsters to the social media forum's fraud department. Also, ensure you use two-factor authentication to maintain the safety of your accounts.
6. DDoS Attacks
DDoS attacks, also called Dedicated Denial of Service attacks, are created to overload your business's systems. Cybercriminals use DDoS attacks to direct more traffic via your servers. This traffic is more than your servers can handle and causes your system to crash. One of the biggest DDoS attacks to date is the GitHub attack that occurred in 2021. These attacks have the potential to take your business servers offline.
The best way to brace for DDoS attacks is to monitor incoming traffic to spot low-volume probing attacks that could pave the way for devastating violations. Yet another best tool to provide user with DDoS protection - is a VPN. For example, TrustZone offers DDoS protection as extra service.
7. Cloud Jacking
With many people storing information in the cloud, cybercriminals have taken to cloud jacking. This is a strategy where a hacker uses an automated script to control your cloud infrastructure. The best way to demonstrate cloud jacking is through botnets. These computing resources are utilized to create a map of the cloud.
A 2022 Sophos Threat Report states that misconfigurations will comprise most of the cyber breach incidents. If an admin's computer is infected with malware that steals important credentials, the stolen data will be used to launch other attacks.
The Takeaway
There is no doubt that cybersecurity threats are becoming more advanced with every dawn. During this COVID-19 pandemic, cybercriminals are keen on the vulnerabilities of remote workstations.
Many people are working from home, where the IT department or cybersecurity personnel does not monitor their activities. The best way to guard against security breaches is to conduct a cybersecurity analysis that factors all the major cybersecurity threats.