Why Do You Need a VPN in Canada?
22 October 2021
VPNs in Canada are becoming increasingly popular as millions of people  learn about the benefits of using one and gain a greater understanding of the extensive surveillance that almost every country conducts on its inhabitants.
If you are looking for the best VPN for Canada in 2021, you will want one that offers exceptional privacy and, ideally, a verified no-logging policy. That combination should ensure that your data is secure and that no personally identifiable information is stored so even if the government seeks information from your VPN, it will have nothing to show. You will also want a service that allows you to view a large amount of streaming material and has fast connection speeds. There are a lot of excellent VPNs that fail to pass this test and hence do not give the whole package.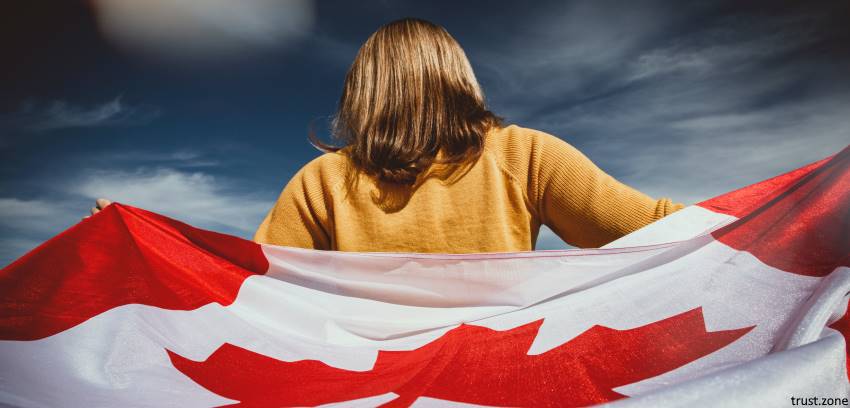 Because of increased cybercrime and restrictive laws, internet security is becoming increasingly crucial for anyone who lives in or travels through Canada. Whether you use the Internet in Canada or another country, someone is likely to snoop on your online activities. In these perilous conditions, a powerful VPN acts as a barrier to your data and privacy.
Canadians value their privacy. Canadians prefer using a reliable anonymous VPN service to hide their internet activity from the Internet Service Provider and government agencies.
1. While browsing, retain your privacy
The majority of Internet users want more privacy, but they are often unaware of all the options available. VPNs are used to protect both commercial and private data communication. Those who work from home are an easy targets for hackers. More information is available here. A virtual private network (VPN) protects your online privacy by establishing a secure connection between you and the Internet. All of your data traffic will now be routed through an encrypted virtual tunnel, preventing hackers from gaining access to your information. In other words, hackers will be unable to gain access to your devices. Furthermore, trusted VPN providers will not reveal or even regulate what you do through their servers, which is beneficial to your privacy.
2. Blackout Restrictions Must Be Removed
Prepare for a normal blackout and how to get around it. Being in Canada offers the benefit of most VPN providers having multiple servers throughout the country. A simple VPN connection can be used to connect to a server in an area where the game is being broadcast. We all know that a VPN can change your IP address, giving you a leg up on the competition when it comes to overcoming prohibitions. Just be sure to pick a location and connect. This VPN's features include easy remote access, multi-protocol connections, and anonymous viewing. This allows you to choose any location you choose and removes any blackout restrictions.
3. Avoid Trackers
As a result of VPN, neither government officials nor hackers would be able to monitor or track your communication. Your browsing history and personal details are easy targets. And it's understandable that many people desire to acquire data and use it for personal gain. You might be able to avoid this with the use of a VPN. Above all, your ISP keeps track of the number of clicks you make as well as your browsing history. A VPN encrypts all of your data. A hacker will have a difficult time decoding all of this information and stealing your personal information or data from the internet.
4. Access Restricted Content
The most effective approach to getting around all of the content restrictions is to use a VPN. In the long term, it acts as a web server, routing all of your internet traffic via it. This allows you to visit websites from any place of your choice. When you visit a website, it assumes the virtual location given by your VPN is your real location. This implies that no one knows your true location, and you may use this approach to access blocked material.
5. Secure Your VoIP (voice over internet protocol) Calls
According to the latest researches , the maximum percentage of individuals interacts through mobile phones at least once a week. Using a VPN to increase the security of your VoIP conversations is an easy method to do so. All of your VoIP data and calls run through an encrypted tunnel created by a VoIP VPN. To summarize, you will be able to make secure phone calls as well as Skype calls. And, as VoIP usage grows, security concerns about the technology are becoming more prevalent.

Author Bio:
Hamza Abbasi is a keynote speaker of branding agency in Egypt, social media strategy, LinkedIn marketing & social media marketing trainer, digital marketing author, and MediaHicon SEO consultant for global organizations.