Unlock TikTok with VPN and Access it Anywhere and Anytime
14 October 2020
The block of apps is a common predicament that most people in various countries have to encounter. The recent restriction for the TikTok app in some countries deprived most of the app's fanatics of accessing its services. This might be a depressing situation if you used it to generate income.
Do not despair because you can use Trust.Zone VPN to access TikTok and continue enjoying it. Here are some ways that you can use  VPN to access TikTok anywhere and anytime.
Download then install a VPN app on your device
VPN networks ensure your private information is safe by increasing its security on the internet. It provides you with a secure, encrypted tunnel to send data between you and the company's network. In this case, you can use it to log in to a TikTok account without worrying about the ban imposed in your country.
Ensure to pick on VPN that you trust or one with good reviews to avoid getting hacked. Check on the qualities of each VPN, either speed, encryption, or anonymity, and pick on one that will please you.
Choose a VPN provider with a reputation of unlocking content. Choose the best one and then download and ensure to install it on your device. After this, open it and try to provide your signing in details.
You are now set to connect to the VPN service by clicking the connect button on the screen or the one in the quick settings menu. You have a chance to change the package plan or profile on the menu icon of the app.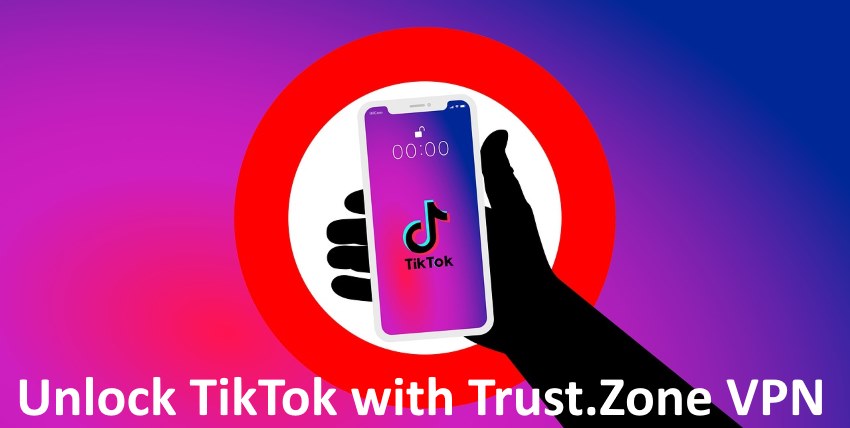 Choose a country that has not blocked TikTok
You need to pick on a nearer country to yours to achieve greater connectivity speeds of the VPN app. Pick on a country with plenty of servers that improve the efficiency and productivity of TikTok. It will also ensure the storage of your data for future reference.
In this case, you cannot go with the smart location option because it will detect the current country that banned TikTok where you live. It is best that you manually change the VPN location on the app's settings. It will keep you on the low and web spies in your country will not know of the activities you carry out.
VPN networks mask your online identity by changing your IP address and connecting a device to another server. This change will not affect your real identity and connections with your followers on any network. It only gives you a chance to protect your internet identity and still ensure you have an open and free internet experience.
Connect your device to the VPN
You can also edit the connection properties of the VPN by going to the settings – enable Kill Switch and Web RTC Leak protection if you don't want your real IP address made public.
Once this is through, you can enjoy sharing videos on TikTok.
Enjoy using TikTok
Using a VPN is not as easy as downloading TikTok from the store, installing, and begin using it. It demands that you take a few precautions to ensure the continued enjoyment of this app. Once you are through with this procedure, it is time to continue using TikTok.
Start by downloading TikTok on your device then go straight to the signing in options. If you have an account, you will only need to put in some contact information and a password to access the account. If you are a newbie trying out this amazing app, you will have to create an account by signing in a few details.
When the struggle Is over, it marks the onset of unlimited access to TikTok videos. You can download and share them on other social media sites to keep friends and family entertained.
Conclusion
You do not have to bore yourself out because you cannot create a TikTok video once more. A country banning the app does not limit you from accessing it. Once you have a trustzone VPN service like Trust.Zone, all this will be past tense. It will ensure that you have access to the app in the comfort of your country but using a different IP address. Make sure to use this information to enable you to keep up with the latest TikTok challenges posted on TikTok.
Author Bio:
Emma Coffinet is a talented and highly-experienced writer. She is versatile and covers a wide range of writing work – from blogs to academic writing, creative writing to novels, sometimes essay writing reviews; it comes naturally to her. She regularly attends writing courses, her mentor is a well-known bestseller author and she reads a lot, which makes her a class writer.