How to Bypass Internet Censorship in India with a VPN?
5 May 2015
Internet has been under permanent and furious attacks all over the world. The fact is that Internet is under potential threat these days. The threat is not only from malicious attacks, viruses and worms but also from governments. Internet censorship is a result of this desire to control the Internet and online activities of the users. If you live in a free and democratic society, the idea that someone can control your browsing choices probably is quite disturbing.
Internet censorship has drastically increased in India in recent times. With adoption of projects like central monitoring system (CMS) by Indian government, this is quite clear. Like other projects, CMS also is not under parliamentary scrutiny and this raises serious civil liberties violations issues in India
Facebook has reported that 5,832 pieces of content were restricted between July and December 2014 following requests from India, "primarily by law enforcement agencies and the India computer emergency response team including anti-religious content and hate speech that could cause unrest and disharmony". India's government made the second highest number of requests for user information from the social network during the second half of 2014.
In an order dated 23 June 2014, the Delhi High Court upon a request made by Sony Entertainment ordered 472 file sharing and file hosting websites blocked. This is contrary to the 2012 Madras High Court orders which blocked only URLs referencing web pages with illegal content, rather than entire websites. However, it was reported on 7 July 2014 that an updated court order blocks just 219 sites. Included are many file storage and torrent websites.
On December 2014, Department of Telecom in India ordered blocking of 32 websites including archive.org, github, dailymotion, vimeo as they could host terror content relating to ISIS but the sites are no longer blocked as of 1 January 2015 as the order had been reversed and the unblocking process has begun on compliant websites.
Finally, the good news came on April: India's Supreme Court struck down a law that gave authorities the power to jail people for offensive online posts. The decision on Tuesday came after a two-year campaign by free speech activists, led by a law student.
Unfortunately, many websites and pages are still blocked in India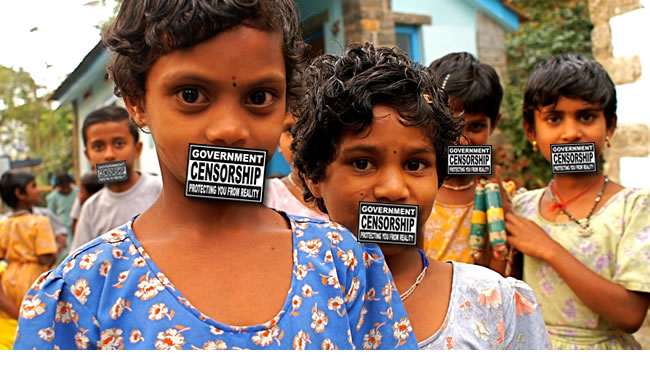 So, how to overcome internet online censorship in India? The solution is very simple – a usage of Virtual Private Network (VPN) in India. VPN is based on the idea of tunneling. A 'tunnel' is simply a link between two locations through internet. The major thing to know about VPN: It secures your computer's internet connection to guarantee that all of the data you're sending and receiving is encrypted and secured from prying eyes.
The best way to bypass Idian Government's restictions is a Trust.Zone VPN service. Trust.Zone is completely anonymous VPN service which protects users' safety and identity. It encrypts the connection and replaces client's IP address with IP address located outside of India. So, Indian authorities can't block the access to content. Moreover, Trust.Zone VPN allows the file sharing and torrenting without any limits. According to The Biggest Bittorrent System, Extratorrent.CC, Trust.Zone was chosen as the Best VPN service for torrenting in 2015.
Trust.Zone VPN feels India should not follow and make the Great Indian Internet firewall like Chinese Government. Agree?