7 Safety Precautions to Take While Streaming
9 January 2023
Streaming is addictive, and sometimes we tend to ignore the drawbacks of the things with which we become addicted, and that's where the problem arises. The streaming industry is rising but along with some severe malware threats and cyberattacks.
Therefore, we have come up with seven tips to get your streaming system to prepare for any kind of malware and cyberattack.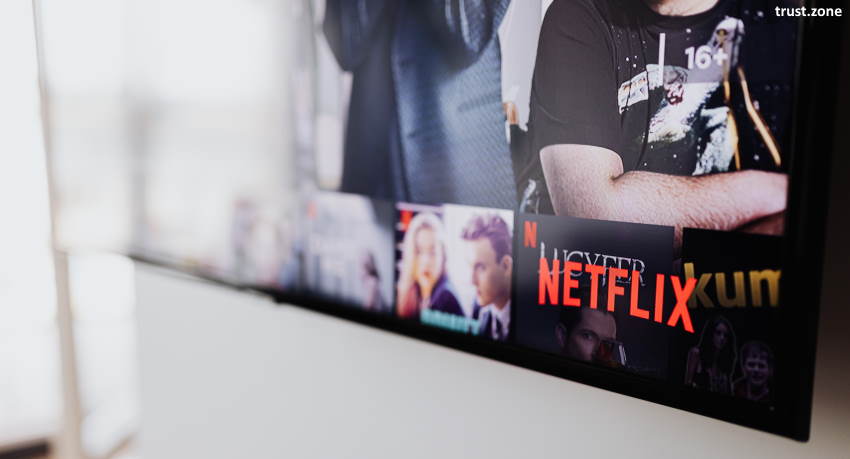 Use a Premium Streaming VPN
Die-hard streamers know the significance of having a premium VPN like Trust.Zone to enhance the streaming experience. VPN works like a charm to expand your streaming libraries, such as unblocking different Netflix regions, Hulu outside the US, and Peacock TV in Canada.
However, unblocking geo-restriction is still considered as a secondary purpose of a VPN. The primary is to provide you with online privacy and top-notch cybersecurity with the best security features such as military-grade encryption and a no-logs policy that allows you to stream on any streaming service anonymously with a secure shield.
Use a Dedicated IP Address While Streaming
When using a VPN for streaming, it's highly recommended to use a dedicated IP address from your VPN provider. VPN is usually providing you with shared IP address, used by many VPN users at the same. It's well-known fact, that Netflix may restrict the accounts using public shared IP addresses. With a dedicated IP from TrustZone you only access your streaming service with personal permanent IP address that is not shared with anyone.
Keep an Updated Antivirus
Many streamers become victims of ransomware and malware attacks and  while using streaming services. Having safety protection is compulsory to save yourself from any unforeseen cyber mishaps. Free video streaming sites are the biggest culprit of infecting user's streaming setup with malware to steal personal information and credentials.
Even several premium streaming sites contain the Trojan horse program that steals user's information. Therefore, you need antivirus protection to secure you against any sort of malware attack and protect your streaming experience from turning into a nightmare.
Use Ad Blocker
The primary concern of people behind getting an ad blocker is to protect themselves from invasive pop-up advertisements that block the access of the entire web page. What seems like an innocent advertisement can become a potential household of malware and cyberattacks. Even on official streaming sites, hackers or your ISP can use these advertisements as a gateway to access your personal information.
Ad blockers provide an option to limit the appearance of advertisements and even improve the site performance that enhances your streaming experience.
Keep an Updated Operating System
An updated operating system is itself a security shield. No matter what operating system you are using, the latest security patches get installed in your device that fixes issues of security leaks with each update. Always look after for any new updates to keep yourself protected.
Get a Multi-Factor Authentication & Strong Password
A weak password is the easiest target for hackers. Numbers of accounts of popular streaming service users like Netflix have become victims of cyberattacks. This advice may seem like a standard solution, but it is actually the first layer of protection.
Most streamers make the mistake of using the same email ID and password for multiple streaming platforms that become an open opportunity for hackers. Use a different and hard password each time with the combination of symbols, numbers, lower case, and upper case.
Furthermore, use multi-factor authentication to access your account, such as getting a confirmation code on mobile or answering any personal question.
Make Payments with Smartphones
Stealing of credit card information from streaming service accidents are now happening very frequently, especially after the rise of the streaming industry in this pandemic situation. Most streaming platforms use outdated and unsafe credit card system that become an easy target for hackers. Therefore, try to avoid using the credit card for payments and instead set up a payment device on your smartphone. Use mobile payment apps like Apple Pay or Google Pay to keep your financial credentials private.
Wrapping Up:
Always keep online privacy and cybersecurity at top priority while streaming videos online. Keep your system updated, use a premium VPN with a free test period to stream anonymously, and use hard credentials to prevent any online mishaps.