It's Legal Now: Your ISP Will Sell Your Browsing History to Highest Bidders
16 December 2017
After Congress voted last week to strike down new FCC regulations, President Trump has signed congressional legislation that allows Internet Service Providers selling its customers' browsing history, private data and habits to the highest bidder.
In the US, new legislation allows your ISP to collect and store all of your browsing history. This will include your behaviour on sites, any clicks and pages visited.
Online privacy is dead, at least in the US.
Technically it's already legal for ISP, such as Comcast, to track and spy on customers and sell data to advertisers. Facebook and Google do the same now too. But many ISPs had delayed following Facebook and Google's lead because the Obama administration's Federal Communications Commission took a hard line on net neutrality and other consumer protections.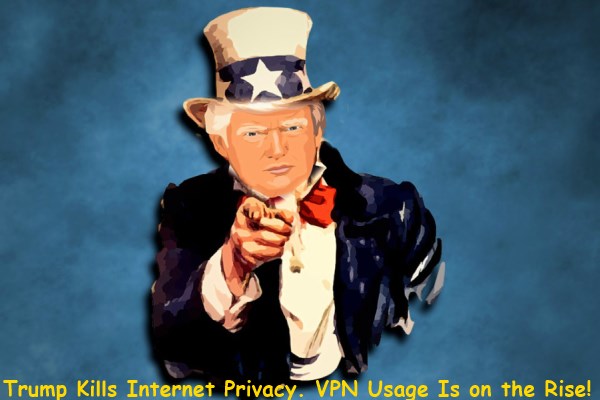 Due to this fact VPN usage is skyrocketed. The advice to use a VPN to hide online identity, protect privacy, encrypt connection and prevent ISP from tracking your move has dominated in US media now.
It worth noticing that Trust.Zone has received 90,000 new user registrations since yesterday and the number of registrations still grows. We have already started adding new servers and locations to fit customer expectations. Trust.Zone covers 120 locations in 32 countries now. New locations will come online this week.
No logs, no personal info needed, offshore jurisdiction in Seychelles, and anonymous payments via Bitcoin, a highest level of encryption (AES-256) – with Trust.Zone VPN noone can track your activity anymore.
You can try Trust.Zone 3 days for FREE (no credit cards needed)