10 Solutions to Prevent Ransomware Attacks from Fraudsters
20 November 2020
It wouldn't be wrong to say that digital adoption increases digital risk.
Just like we leverage artificial intelligence to fraudulent activities and online anomalies, cunning cyber attackers are increasingly relying on AI (Artificial Intelligence) to learn how cybersecurity systems work.
After every 14 seconds, a business became a victim of a ransomware attack. Between 2016 and 2017, almost 5% of the business (small and medium-sized enterprises) fell victim to organized ransomware attacks. Moreover, 97% of the IT professionals report that ransomware attacks are becoming more common in 2020 than the last two years.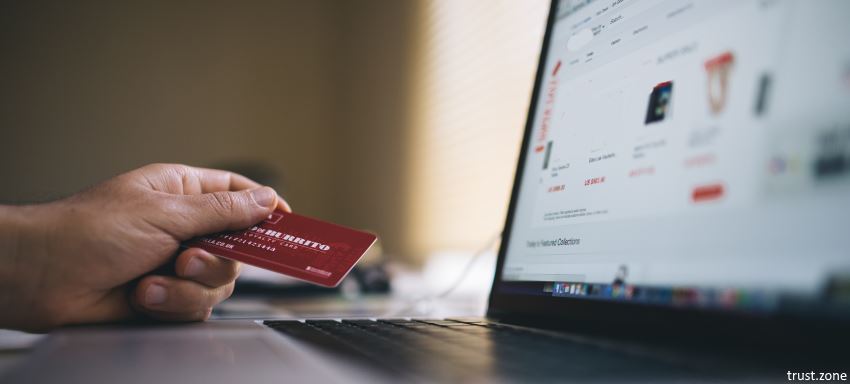 What Are Ransomware Attacks Exactly?
Ransomware is a very common security threat distributed by criminal-minded cyber offenders through phishing emails or online downloads that usually have malicious code. As soon as the infection begins, the legitimate owners lost access to their sensitive data.
Your access will be renewed only if you pay a fee.
'Cyber resilience' is the ability of webmasters to prepare, mitigate, and recover from cyber-attacks and ransomware.
Strategies To Mitigate Cyber-Attacks In An Online World
Here's a list of the simplest yet effective solutions to prevent cyber-attacks from fraudsters:
1. Detect The Threats
Having in-depth knowledge about the dangers involved in your business allows you to recognize cyber threats and respond to them immediately. Detailed business research and systemic audits can help you understand the nature of your work and what should be done to ensure its safety.
2. Install A VPN
An easy way to protect your online activity is to install a trusted virtual private network.There are many free and paid VPNs that can be traced easily. Considering the hidden dangers of using free VPNs, it is suggested to use a paid VPN because you really get what you paid for. VPN encyrpts the your Internet connection and prevents hackers from spying on your activity.
3. Update Regularly
Make sure that your software, IT applications, and operating systems are up-to-date with the latest security patches. For example, Microsoft is a leading vendor of software products that frequently releases updated which should be installed as soon as possible.
4. Install A Good Antivirus
A paid anti-virus protection software provides extended security to your business against cybersecurity threats. Popular antivirus comes with fixes on a daily basis, ensuring that all the systems are shielded against virus outbreaks.
5. Create Backups
Data restoration is an essential security tip for website owners because it allows you to create a similar copy of your content and keep it with. If your website is backed up regularly, you can restore critical data in the event of a cyber attack.
6. Use Multi-Factor Authentication
In simple words, this security practice is about confirming a user's identity in more than one way. Access to the network is only granted only when a user provides a piece of confidential information (i.e. a password or something only they know).
7. Implement A 'Sign-Off' Policy Strictly
Another powerful and simple strategy to keep company data safe from ransomware is to make sure that everyone turns off devices and return before they leave the office. A strong sign-off policy also promotes an environment of accountability.
8. Limit Access To Important Data
Restricting the number of people who can access the data is another inexpensive and workable strategy to protect data and prevent data breaches. For this purpose, make sure people get access to what's required for their job role only.
9. Turn On 'Stealth Mode'
By enabling the stealth mode in your Firewall options, you can make your device less attractive to hackers. With this option in your laptop, the router does not operate in a traditional manner, making it hard for malware to locate you.
10. Effective Monitoring
Real-time traffic monitoring provides valuable insights and lets you filter and block suspicious traffic. It can provide alerts when a hacker tries to create a duplicate domain or dummy site. If the outbound attempts are blocked at the initial stage, the awaiting ransomware attack can be prevented.
Conclusion
Regardless of the fact that you do everything properly, there's no complete guarantee that you are safe. The best thing you can do is to get familiar with the latest security measures and implement them to ensure online security from offenders.
Author's Bio:
Samantha Kaylee is an Assistant Editor at Crowd Writer, a reliable academic writing solution provider. She has been helping small and medium start-ups to prevent cyber threats by increasing awareness through her write-ups. In her free time, she likes to socialize with her friends and relatives.