Paid VPN vs. Free VPN
9 October 2020
The best way to keep your data secure and private on the internet is to use a VPN , and this is no news. However, you have the option of a free VPN service instead of the paid VPN service, and you might be wondering why you need to pay for something you can get elsewhere for free? While free VPN services get the job done for you sometimes, they have many flaws that are absent in the paid service. And this has the potential to make a massive difference to your online security. Before we go any further, it's worth noting already that the paid VPN services are better, as is the case most times when you have something for free vs. paid for. And there are several reasons for this.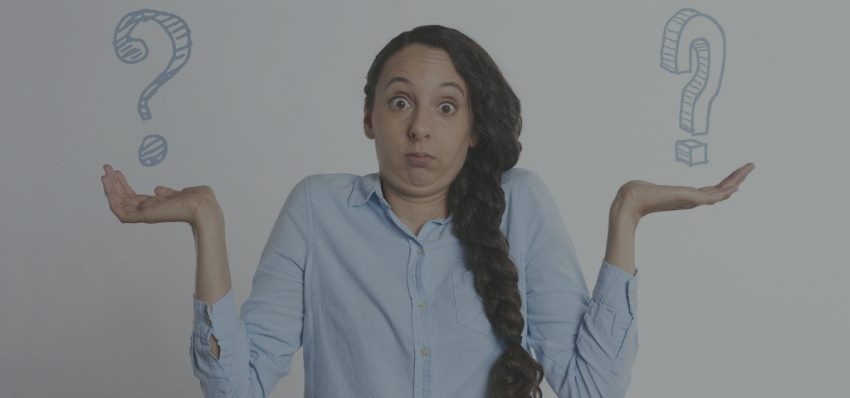 One of the biggest pitfalls of the free VPN – which is also one of their significant differences between them – is the volume of data users can use. Free VPN services often have daily or monthly limits on users' data usage, while the paid doesn't. And once the data limit has been reached, the users won't be able to use that VPN service again for the day or month.

It is also worth noting that millions of people use free VPN services every day, so it is not entirely wrong. It only has some flaws which the paid service doesn't have (as was mentioned before). This means that you have to know what these flaws are and how they affect you, then you can then decide whether or not they affect your online activity and if it's something that you can work with. These are some of the things that you have to consider when choosing the right VPN service for you.

Free VPN vs. Paid VPN
The best VPNs are meant to offer you protection against cyber threats, access websites, and contents restricted to geo-locations, and make sure you have complete online anonymity.  (read more - 7 things you didn't know about VPN technology) It's simply amazing to think of getting all of this for free.

Running a VPN service, especially a reliable one, doesn't come for free. It includes having to manage a global server network, provide user support, and develop client apps for starters. VPN service providers are actually businesses that are run for profit and not nonprofit organizations. So, the only way for them to get their money back and make a profit is for people to subscribe and pay for their services. In case you're wondering, other providers, offering free VPNs look for other means to make money as you use their service, and this is a significant difference between both sets of VPN service providers.

Free VPN providers, in many cases, also cut costs by providing limited functionality of their service. So, it might be okay to use a free VPN if you only need it occasionally. However, some VPN providers offer you unlimited VPN service at absolutely no cost. This is where you need to draw the lines and be more careful. Imagine a business organization giving its products out for free instead of selling it; how will they get money to continue running as a business? That's how you need to view it. There have been previous claims that some free VPNs sell user data to third-party websites, thereby compromising the user's security and privacy – something you're trying to avoid by using the service. It might be a really messy situation, and you definitely don't want that.
Risk of Using Free VPN Services
If you're not paying to use the service, but they still somehow make money from you using the service, then there are things that they know that you don't know. There are risks to using a free VPN.
1. Your browsing and personal data are tracked and sold to third parties.
This isn't what you want, but it's what you get for relying on a free service. They have to
make money somehow
, even if it means defeating their own purpose.
2. Other users can access your connection.
Many of these providers run as P2P networks, so they send your data through other users' devices and vice versa, making you susceptible to malware. Your unused bandwidth is also
sold in the data market
.
3. Security is weak and easily crackable.
You can't expect a solid reliable network from a free service. That comes at a cost.
4. You'll be consistently interrupted by ads while browsing.
Using a free VPN puts you at risk of having your data sold to marketing and advertising companies. Once this happens, brace yourself for constant ad interruption. But in reality, good (paid) VPN services have ads blocker.
5. Slow internet connection.
Downloading torrents, streaming videos, or playing online games with free VPN is lard labor. The encryption process of VPN generally results in reduced internet speed, but the best-paid VPNs make up for this and aren't even noticed. But not with the free services.
Paid VPN: Features and benefits
Free VPNs aren't very safe, have limitations, and don't offer high-quality services. But with free VPNs, you have everything that you want or need and even more. They are not free but are definitely not expensive for the type of services that they offer. You want to know the features and benefits of paid VPNs? Here they are:
1. Genuine data protection online
They make your session data disappear once you leave the web. They never share your data or even
track your online activity
. Some don't keep logs at all, making you genuinely anonymous and safer.
2. Topnotch network security
Their security must be optimum if they want to remain in business, so you have nothing to fear. They have it all on the line for them.
AES 256-bit encryption
and end-to-end encryption are common features. Some have additional features like
Double VPN
, split tunneling,
DNS and IP leak protection
,
kill switches
,
warrant canary
and etc. Your data is safe, even if you're suddenly disconnected from the server.
3. No limits on speed or bandwidth
No speed throttling or data caps when browsing, ideal for streaming videos, gaming, and P2P activities, etc.
4. Ability to access different server locations
You can access geo-restricted websites and services as you're able to access all the server networks in different locations all over the world.
5. Unblocking streaming services and working in regions with a censorship - Qatar, UAE, China and etc
This, right here, is where you differentiate the best-paid VPN service from the rest paid VPN service. Not all paid VPNs can go past China's great firewall or unblock Netflux. But this is what you get from the very best paid VPN services, that ability to
get past heavy filtering systems
.
6. Numerous features for enhanced user experience
Along with the enhanced security, privacy, and access to content worldwide, there are other features that these VPN services provide. User-friendly interface and responsive customer service are some of these. Some paid VPN services even allow users to use the same subscription for multiple devices.
When Should You Use a Free VPN?
As it was mentioned earlier, free VPNs (at least the safe ones) aren't entirely useless. You can occasionally use them for light usages like trying to access a weakly geo-restricted website when you're away from home.

A free VPN can in no way be compared to a paid VPN. The difference is staggering, even for the price involved. However, free VPNs also can be useful. You only have to be careful or even avoid those ones that say that they offer unlimited services. Nothing good comes for free.
Why TrustZone?
Trust.Zone VPN - is a free VPN and paid VPN at the same time. TrustZone offers VPN for 3 days for free with all premium features including Double VPN, Kill Switch, DNS Leak protection, Warrant Canary and many more. TrustZone supports up to 5 devices at the same time. All servers support p2p and torrenting.

It's logless VPN provider under offshore jurisdiction (Seychelles), out of 14-eyes countries list.

You don't need to pay or enter credit card details before starting Trust.Zone. Just download the app and connect to a VPN server. After 3 days expires, you can decide wether you need Trust.Zone or not.
Author's Bio
Tiffany Harper is one of the best subject matter experts for cheap assignment help in Adelaide at Bestessay.com. When she doesn't do other research, she is studying new technologies and innovative startups.