25% of VPN Users Accessing Daily
28 March 2018
1 in 4 VPN users accessing daily – according to new report by GlobalWebIndex. The main question of the survey was "How frequently do you use VPNs to connect the Internet?

At least, 10% of VPN users access VPN once a week.  7% - once a month.  

Report was presented by GlobalWebIndex Web Analytics Company. See graph below: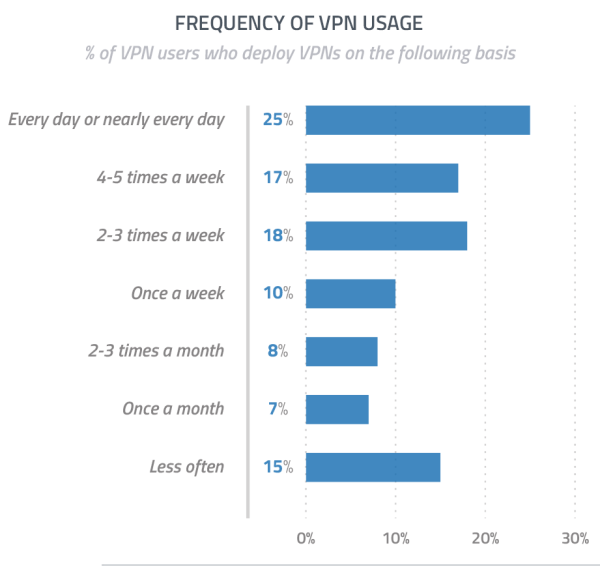 Note that that Trust.Zone has no logging of VPN users and we can't confirm or disagree with the research.  Trust.Zone can confirm only that number of VPN users registered in the system extremely grows every day.