7 Risks Of Using Free VPN
20 August 2020
While VPN does a wonderful job of keeping your information safe, a free version might not do the same. It makes them unsafe for use when dealing with confidential information and you can get exposed to many possible internet security risks and threats.
 In saying so, here are some of the risks associated with free VPNs.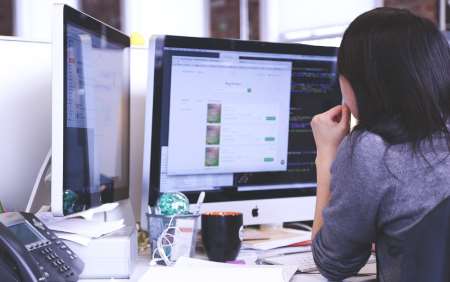 Advertising
Most free VPNs use malware through advertising. This malware can affect the safety of your device if not used properly.
Revenue
Most free VPNs rely on advertisements for money. Since it is a free product, they are highly likely to advertise anything without credibility to get monetary support.
Bombarding Ads
Since the free VPN is provided free of cost, they use ads to earn money, which is why they have dozens of ads popping up everywhere, making it difficult for you to work.
Limitations 
A free VPN generally limits your access to the data you can use. Most of the free VPNs tend to provide a free version and ask you to update to a paid version later. As a user, you will have to look for trustworthy VPN providers like Trust.Zone so that you do not get scammed. Trust.Zone offers a free plan with 1 GB limitation and it doesn't require your credit card details before start. So, you bank details will never be leaked with a free plan.
No Extra Security
Most of the free VPN services have no additional security features making their use even riskier. Make sure you get hold of a VPN that allows extra protection, even if you have to invest some money. Some security features to look out for are: Kill Switches and DNS Leak protection
Kill Switches
What's Internet Kill Switches? If a VPN connection goes down, this particular feature will stop your web traffic, ensuring no loss of data to the internet. With this feature, you can control the applications that do not use the web. It can be useful if you are a constant user of email apps and torrents.
In this way, as you start working from a remote platform, you will have to make sure that you have access to a safe and secure internet service provider. A VPN, while controversial, can help people if used correctly to bring efficiency to your work.
IP Leaks
Do you know that browsers ignore that you have a VPN and send the DNS request to your ISP directly sometimes. That's called a DNS leak. Some browsers like Firefox and Chrome support WebRTC technology. WebRTC may reveal your real IP address too!
Trust.Zone VPN supports a DNS leak protection. Here is a guide on how to avoid DNS leaks with Trust Zone.
Besides that, a paid VPNs like
Trust.Zone
supports
Warrant Canary
and zero-logging policy.  Choose VPN outside of
14-eyes countries
list! 
Author's Bio:
Alina B. has vast experience in writing articles and reviewing education websites. Right now she works on her new project where she reviews tutoring companies, check her Varsity Tutors reviews, in which she examines all of the services offered by this company.