Double VPN is Available on Trust.Zone for Free!
6 June 2021
Trust.Zone is starting additional service to make your privacy and anonymity completely perfect - Double VPN. With a double vpn technology your connection is twice as secure, anonymous and private by connecting through two VPN servers consecutively insteasd of one VPN server. Double VPN from Trust.Zone is available for FREE!

What is a Double VPN?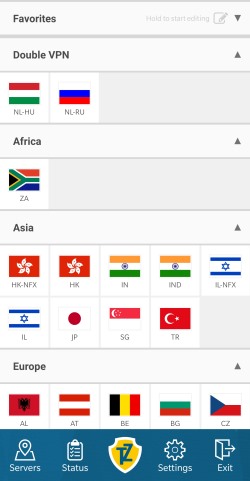 Double VPN is more powerful use of VPN technology – it forwards your encrypted traffic through two VPN servers instead of one. Internet traffic is encrypted twice. For example, with a double VPN can connect to through Italy and Netherlands, instead of just server in Italy. You can find more details on how Double VPN works here.
Find Double VPN servers in our official Windows, Android, iOS apps, Chrome extension of Mozilla add-on under the Servers tab.
If you prefer a manual configuraion for OpenVPN, L2tTP/IPSec, ikev2 - just choose Double VPN servers to connect. You can find the list of available Double VPN servers here.
Do I need Double VPN?
With a Double VPN service from Trust.Zone you get additional level of protection and privacy. Your IP address is replaced twice. There is no way to track your online activity by your Internet Service Provider, Government agencies or hackers.
One of the disadvantages of Double VPN is some minor drop in speed because your traffic is encrypted and decrypted for every VPN server and it goes through several locations. A standard  VPN is suitable for most people, while double vpn from TrustZone is perfect for users looking for extra level of protection, encryption, and anonymity.
Trust.Zone is now offering Double VPN technology for free unlike other VPN providers.