Your IP:
54.90.204.233
·

United States
·
You are in

TRUST

.ZONE

now! Your real location is hidden!
YOU ARE NOT PROTECTED!
Russia VPN Service
Get a VPN in Russia to unblock websites
and hide your IP address
Unblock websites
VPN hides your IP address and encrypts your Internet connection. With a VPN you browse Internet anonymously. VPN overcomes censorship in Russia, prevents Internet Service Provider from tracking your every move.
Russia

Hide your internet activity
With an anonymous VPN your Online Activity is hidden from your Internet Service Provider. Your Internet Provider will never know the pages you loaded, downloaded files and data.
Your IP address is replaced by IP of VPN server. VPN allows you to appear to log on from a different location, outside Russia, thus accessing any website in Russia.
Hide your IP Address with a VPN
Overcome Censorship in Russia
Browse Web Anonymously
Why use Trust.Zone VPN in Russia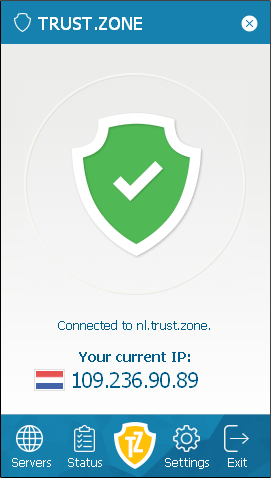 Anonymous Internet Surfing
Your Internet Connection is encrypted and protected.
Anonymous Downloads
You are free to download any content, files and data.
Your ISP can not track you!
Your IP address is replaced by Trust.Zone VPN IP address. Connection is secured.
Still thinking?
It's a Limited Time Offer
Try Trust.Zone 3 days for FREE