How to Make the Most Out of Black Friday and Cyber Monday Deals Using VPN
11 November 2020
Many holiday shoppers are gearing up for this year's Black Friday and Cyber Monday deals. However, they fail to realize that this shopping frenzy is a favoritetime for internet hackers. A trustworthy VPN can help secure their online shopping experience.
VPNs are useful all-year-round, but they're very beneficial during Black Friday and Cyber Monday. They can keep shoppers safe and generate savings as they shop.
Risks of Online Shopping During the Holiday
Online shoppers use their smartphones to buy gifts because they can use the apps of their favorite stores to shop quickly. The problem is that if they use public Wi-Fi, hackers can get their credit card numbers without their knowledge. VPNs offer anonymity while shopping. They protect the data of shoppers from phishers.
A prevalent tactic that phishers do is sending fake shipping notices with links or attachments that send shoppers to counterfeit sites. Shoppers may accidentally download malware or reveal their credit card information.
Maximizing the Use of a VPN during Black Friday and Cyber Monday
So, how to get a maximal profit with a VPN during Black Friday and Cyber Monday Sales?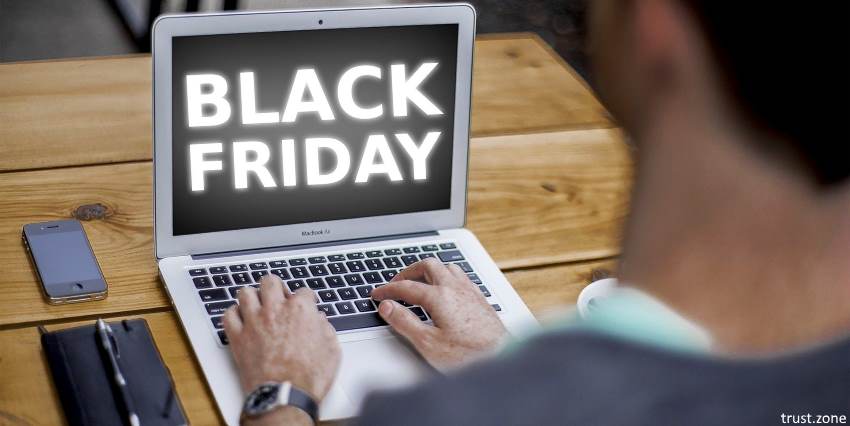 Secures Network and Bank Account
Shopping using a VPN protects personal information because it safeguards the internet connection and hides the shopper's IP address. It's also possible to add the mobile device to the VPN account for shopping using pre-vetted, secure servers. Users can link the VPN to their home Wi-Fi or smart home network to protect a maximum of five devices simultaneously.
Shop for Black Friday and Cyber Monday Sales Anywhere
Using VPN, shoppers can have access to excellent TV shows that have restrictions to specific countries. For instance, some streaming services are available in particular regions only. Shoppers not in the United States may not be able to shop for some Black Friday deals. VPN can hide the IP address, so users can have access to streaming services from anywhere. What they have to do is to select a server from the VPN provider to switch their IP address with IP from another region where streaming serice is avaialble.
Americans traveling out of the country can also gain access to Black Friday and Cyber Monday sales and access blocked sites in any location. They can save money when they shop this way.
Availability of Cheap Deals from Other Locations
A VPN can help people get promotions and discounts not available in their region. Retailers offer different discounts, depending on the region. Using a VPN changes the IP address; therefore, it creates a virtual location for users to enjoy lower prices.
It also applies to buying cheap flight tickets. Airlines charge cheaper fares in some countries. A VPN user can change his location to a country where airlines charge lower fares for the same ticket. Some airlines also offer extra discounts on Black Friday, but using a VPN to buy tickets is applicable any time of the year.
Buy Before Everyone Else Does
People who check online stores earlier can get the best deals. For instance, accessing a retailer website before the date changes will ensure that all discounted products are in stock. Waiting for a few hours before logging into the online store can mean that other people have already taken many of the discounted products.
For instance, a VPN user in the U.S. can opt to choose a server in another time zone, like Australia. Canberra, Australia is about 16 hours ahead of Washington D.C. It's already Black Friday sale in Australia, so a VPN user can start shopping and get loads of discounts even if it's not yet Black Friday in the U.S.
Online Banking is Safe and Secure
The network is always safe with a VPN. No cybercriminal can see your online banking details. Your private data can't be exposed to hackers or other 3-d parties, your internet connection is encrypted and hidden from prying eyes.
Bank may block your online banking account when you travel abroad. The reason is access to the online banking account from another country looks suspicious for your bank. You need the IP address of your home country to protect yourself and avoid account blocking. VPN services solve this issue. Tech-savvy users prefer using a personal dedicated IP address from a VPN service to access banking from the same IP address every time. It's possible to disallow access to your bank account from other IP addresses except your personal dedicated IP.  In this case if hacker even knows your login and password, he will not be able to access to your bank account because his IP address is incorrect.
Access streaming services
Residents in the U.S. and U.K. enjoy the biggest libraries of streaming services (Amazon, Netflix, Hulu and etc), but not all of them have everything. Streaming services' customers enjoy movies based on their location, and each place has unique videos that aren't available to other users. Using VPN like Trust.Zone allows people to access movies in all countries because it replaces the user's IP address with IP address of another country, so users are able to stream movies which available for particular country only.
However, it's recommended to get a personal dedicated IP address from your VPN provider to avoid blocking from the streaming services. An IP address you receive from any VPN service is shared IP address. It means that other users of VPN service connected to the same server may get the same IP address. So, IP address looks like shared among users. With Dedicated IP from Trust.Zone you IP is unique, and not shared with anyone else.
Bonus Tips
Aside from online shopping, students can also use VPN to make them appear that they're in another location. They can do so if they want to make their browsing history untraceable from authorities, agencies and hackers. Universities and colleges often have restrictions on internet access. For instance, learners can use a VPN legally to access restricted internet areas for study and research purposes.
Students can also use public hotspots and Wi-Fi safely through a VPN. Many internet connections offered by airports, shopping centers, restaurants, and hotels aren't secure because they don't implement data encryption. Using a VPN can protect emails, personal data, secret information, and confidential browsing from hackers.
Conclusion
A Virtual Private Network ensures optimal cybersecurity for people who wish to shop during the Black Friday and Cyber Monday sales. It can also offer benefits for students who are taking their classes online. It's a service that individuals who want to protect their information from cybercriminals must consider today.
Limited Deal
Grab exclusive Early Black Friday Deal from Trust.Zone. Get a VPN with 80% discount - just $1.99/mo. 
250 lisenses are available only. Apply promo code EARLYBF80 here.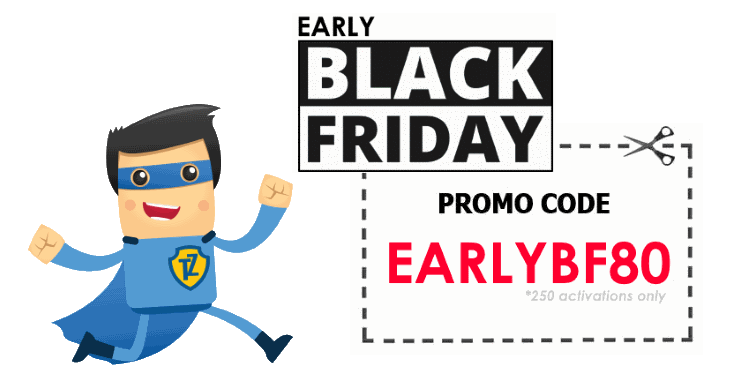 Author's Bio:
David Kidwell is a professional author whose experience ranges from technology to education. He has written many IT topics, and he's one of the writers at EduBirdie. He reads books and plays video games when he is not trying to learn something about everything.