6 Reasons Why VPN Should Be the First App You Download as a Student
10 February 2022
There is no secret that every modern student spends most of their time online. The internet has long become an integral part of our lives. Students surf the web for entertainment, communication, work, and even studying. However, the big question today is - how to ensure your security while you are online?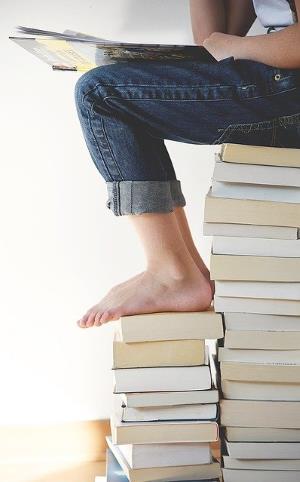 As the internet and the role it plays in our lives have been evolving, the number of web crimes has also increased significantly. Identity theft, unauthorized tracking, recording of your browsing history - these and many other cyber crimes waylay us on every corner. But, can you, as a student, do anything about this? Yes, you can! And that's one of the biggest reasons why VPN should be the first app you get on your laptop and smartphone.
What Does VPN Stand for?
If you hear the term for the first time, you are now probably wondering what does VPN even mean? So, before we get to the point, let us first shed some light on this matter.[/right]
VPN stands for Virtual Private Network. What it basically does is it extends a user's private network across a public network. That allows you to receive and send data within this public network as if you are connected to the private network directly. For users, VPN is a reliable and quite a widespread way to ensure an additional layer of privacy and security when they are connected to shared or public networks.
Not so long ago, this technology was only available to the government and large companies. However, now, anyone with a smartphone or laptop can use it - even a student who is just seeking professional writing help and wants to get the most security. Further in this article, we are going to share with you the top reasons why you also need to add VPN to your student toolkit.
VPN for Students: Top 6 Strong Reasons to Use It
Now, when you know what the Virtual Private Network means, you may be wondering why you need to use it. We say that a VPN is one of the most basic apps every student needs. Want to know why? Well, here are some of the most significant reasons that prove why you need to get this app right now.
Protect Yourself While Using Public Networks
As a student, you are most likely using tons of different public hotspots and Wi-Fi networks. These may include your college and dorm Wi-Fi, networks of the nearest cafeterias, hotels, restaurants, and shopping malls. That's quite typical. But, have you ever wondered how safe those connections are for you?
The truth is that most of the open networks are not secured at all. Thus, when you connect to one of such, you can never be 100% confident in your security. And that is the first and most significant reason to opt for a reliable VPN app.
When you use such apps, you receive a completely different IP address. This allows you to keep your actions untraceable. Why do you need to remain anonymous even when you are not up to anything wrong, you may wonder? Well, it is not that much about hiding your browsing history. It is more about protecting your devices and personal data from unauthorized access.
Bypass the Restrictive Policy of Your College
The next big reason to get yourself a VPN app is to ensure full access to the internet when you are in college.
Most academic facilities have a restrictive policy on internet usage. Colleges and schools may restrict you from accessing certain websites when you are using their public networks. Some of the most commonly restricted websites may include Facebook, WhatsApp, YouTube, and many others. However, with VPN, you can use the internet freely no matter where you are.
Use VOIP at low cost
Voice-over-IP or simply VOIP phone calls are extremely popular among students because it is one of the cheapest and easiest ways to make calls online. We bet that many of you already use this technology for cheap internet phone calls.
In order to use VOIP services cheaper, we recommend using VPN. The calling rates are different per each country. If you are living in the US, then you pay less. But if you are living in Australia, your calling rates are high. If you are in Sydney and you have to call someone in New York then calling rate is much higher if you were located in the US. Connect to the VPN server in the US and Skype will think that you are in the US offering low rates
Don't Let Google Track You
Google and other search engines are known for recording users' browsing history. In most cases, this is done to target advertisements more accurately. However, it also means that whatever you do online is being tracked, which doesn't really help your privacy.
If you don't want to get certain advertisements or just want to keep your activity private, a VPN can be quite handy.
Travel Without Any Restrictions on Your Internet Usage
Without any doubt, traveling is great for students. Traveling is what allows young people to discover new cultures, meet lots of great people, and get out of their comfort zone. No wonder why so many students strive to travel.
Though not many know this, a TrustZone VPN can really be a good friend of yours when you travel to a different country. Why? Some countries have internet censorship. This basically means that being in a different area, you may not have access to some of the websites you use in your home country. That is another reason to use a VPN - it will help you bypass these restrictions.
Access the Full Catalog of Netflix
Last but not least, who one of us doesn't love Netflix? This is most certainly the most popular streaming service out there. Students love it for its huge catalog of great movies and TV shows. However, what if we tell you that you can get access to all Netflix catalogs outside the US? Sounds fun, right? Well, all you need for this is a reliable VPN app like Trust.Zone! Changing the location of your IP address can give you full access to this and other streaming services.
As you can see, using a VPN has plenty of benefits for safe and convenient use of the Internet. Thus, each of you should get an app like this!

Author Bio:
This article was written by Leslie. Leslie is an experienced academic writer from EssayPro with a degree in Cyber Security. Knowing the ins and outs of Internet security, Leslie suggests that all students need to use a VPN for safe Internet usage. In this article, he shares with us the top reasons that prove the benefits of using a VPN as a student.