Is Trust.Zone VPN Safe for Using?
14 October 2017
Is Trust.Zone VPN safe for using?  Is there any difference between Trust.Zone VPN and other VPN providers?  Why should I use Trust.Zone VPN? Can I see comparison chart of VPN providers and choose the best VPN provider for my needs?  This is the list of the most popular questions from the visitors of Trust.Zone website.

Our team to reveal all details of Trust.Zone VPN technologies.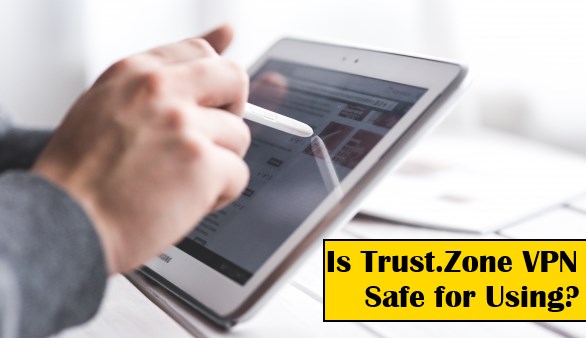 Under what jurisdiction does Trust.Zone operate?
Trust.Zone is under Seychelles jurisdiction and we operate according to law in Seychelles. Seychelles is not in the list of "Fourteen Eyes" Countries (countries that like to spy and compare notes on each other's citizens).

Does Trust.Zone keep any logs or details to identify an IP-address of the users?
Trust.Zone doesn't store any logs. No traffic logs, no DNS requests logs, no bandwidth logs, no timestamps,  no number of sessions logs. We don't store real IP address of the users.  It worth saying that we calculate number of megabytes spent by our users.  The reason is our FREE TEST plan, which has 1 GB data transfer limitation. Nevertheless, we don't store any logs of user activity.

What personal details of the users do you need? 
We don't need first name, last name, billing address or other details from our users.  Everything we need is email only. To stay completely anonymous, we highly recommend using anonymous payments via Bitcoin. Trust.Zone meets PrivacyToolsIO Criteria (no logs, out of the "Fourteen Eyes" Countries, OpenVPN support, Bitcoin and other payment methods supported, no personal details (except email) is needed.

Do you use own DNS servers?
It depends on the platform, but for most users DNS queries go through our own DNS servers. We also may use Google DNS.

What kind of protocols do you use? 
Trust.Zone offers OpenVPN solution which uses AES-256 Encryption by default. We also offer L2TP Over IPsec which also uses 256bit AES Encryption.  Trust.Zone doesn't support PPTP protocol.

Does Trust.Zone block p2p protocols?  Does Trust.Zone throttle BitTorrent traffic?
Trust.Zone does not throttle or block any protocols, IP addresses, servers or any type of traffic whatsoever.

How many simultaneous connections do you support? 
With Trust.Zone you are able to use VPN on three devices at the same time. Trust.Zone supports 3 simultaneous connections.

What countries are your servers located in? 
We have 90+ fast serves in 25 countries and we are still growing. See all locations here. You can switch between server locations with no limitations. 

What are the encryption methods used by Trust.Zone?
AES-256 encryption is used for all Trust.Zone VPN servers. Handshake encryption (encryption used during the process of negotiation and verifies that you are connecting to Trust.Zone server) is RSA-4096 (see more details here).  

Do you use SSL certificate?
Trust.Zone uses self-signed certificate for our software.

Does Trust.Zone provide users with Free Trial?
You can try Trust.Zone for free. Our FREE TEST plan is free to use during 3 days.

How can I save money with Trust.Zone VPN subscription?

The best savings plan is 1 YEAR plan. You can save up to 50%. 1 month costs just $3.33. 

Can I ask for refund? 
If you are not completely satisfied with our VPN services, and you notify us in writing via email within the first 10 days of your contract that you wish to cancel, you will be given a 100% refund. Read our refund policy here.

You can compare Trust.Zone VPN features/price/policy among other VPN providers features/price/policy here . (Great thx to ThatOnePrivacyGuy for his VPN comparison chart!)

Do you need more information? Please, read our FAQ here. Feel free to contact us through Contact Us form.