How to Choose the Best VPN Service for iOS
28 February 2022
As cyberspace expands, privacy has become a problem. People are now unable to protect their private information from the prying eyes of tech companies and fraudsters. Nonetheless, if you are worried about your privacy, hope is not lost. You can use a VPN (a virtual private network) to secure your personal details. You are able to use it on platforms like iOS, Android, and computer operating systems.
Deciding what type of secured connection tool to use on any device can be overwhelming for a non-expert. There are tons of things you should consider. Therefore, this article will guide you on how to choose the best VPN service for iOS devices.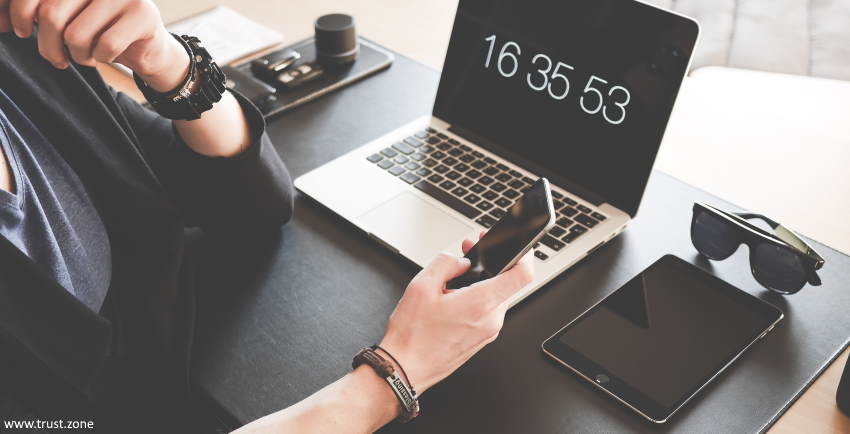 Why You Need a VPN Service
Before getting a virtual private network, you need to know why you need one. Answering this question lets you select the best private network for your particular situation. There are several reasons why you may need such a service. Some of these reasons include the following.
Therefore, the purpose of getting a private network will determine the type of app you will want to invest in. If you are a public figure worried about your information on iOS devices, investing in a paid application might be best. Using a free-to-use VPN from App Store can be all you need when surfing the net on a public connection but keep in mind that free VPNs are usually not safe. The best VPNs for iOS have no logging policy, no traffic limits, support Kill-Switch and Warrant Canary.
Match Features with Requirements
Each virtual private network has unique features. These options define how each tool works while connected to the internet. Armed with your VPN requirements, go through the features of a handful of apps. Look out for exciting options that correlate with your reason for getting a secure network.
If you prioritize anonymity, try going for an application with a robust privacy option. It is always a good idea to choose a platform with a Kill Switch if you want your IP address hidden all the time.
Similarly, avoid a one-device VPN if you have multiple iOS devices. You do not want to log out of an app each time you want to use it on another device. You may also need fast software when trying to watch geo-blocked TV shows while on a trip overseas. So, only look for apps that have the specific features you need.
Consider User-friendliness
Many VPNs have good features but are not user-friendly. Using such applications can be challenging. Therefore, consider picking a service that is easy to navigate before committing to it. You can gauge the user interface of any app via the App Store by swiping through the preview section. This option gives you a feel of an application before downloading it on your device. Alternatively, you should try out trial versions of secure network applications. A trial version will let you explore an app to see if it has what you are searching for.
Check for Coverage
All VPNs have servers that provide networks for specific locations. So, not every provider offers a secure connection in every country. For example, a virtual connection can have servers for the US, Canada, and Europe, but may not have servers for Australia and Asia. In such a scenario, getting an app with Australian servers is crucial if you intend to access such content from abroad.
Read Customer Reviews
A good way of assessing any service is to check what other people think of it. Positive reviews can be a green light for you to download a VPN and vice versa. In addition, a person that has used an application can give you first-hand information about its advantages and problems. You will get to read about red flags before downloading an application. App Store has a very good customer ratings and reviews section that is at the bottom of the app description page. Read a few reviews and check for information about customer service. Stay away from VPNs with unreliable customer service if you find numerous complaints about the tool.
However, you may have to look elsewhere for reviews if an app has few or no testimonials. A quick Google search can be really helpful on this front. Alternately, visit trusted review sites.
Evaluate Prices and Plans
You always have the option of using a free VPN or buying a premium tool. Note that most free apps provide limited features. In addition, the security of your information is not always guaranteed. So, your best bet for a fast and secure connection is to opt for a paid VPN tool.
Each premium VPN offers clients different plans at various prices. In general, two types of plans are offered: standard and premium. The standard version provides secure internet to you and other basic options. You may need the more expensive premium option if you require additional options for your iOS devices.
There are some secure connection applications that provide premium service for free. However, you will have to endure lots of ads to use these apps. Compatibility with all Apple Devices
Some VPNs may work on the iPhone and iPad, but may not be available on the Mac. If you own a set of Apple products, consider getting an app that works on all Apple devices. With a single subscription, you use one VPN across all your devices. Ultimately, using this type of VPN is excellent for productivity.
Privacy Policy
There are various reasons why everyone would benefit from a VPN. If you get a VPN, chances are you worry about your privacy. So, knowing about an app's privacy policy can help you decide to use it. Some applications may have privacy policies that make it easy for them to sell your information to third-party buyers. Take some time to read through the privacy policy of a private network service to know what they do with your data.
Conclusion
Buying a VPN for your iOS device can be complex if you do not know what you are looking for. In the beginning, you need to understand why you want a VPN. Knowing this information gives you the requirements to search for when selecting an app. Next, compare the requirements with the features of each VPN application. Make sure to select a service that covers your needs. Note that a good VPN not only provides privacy - it is also easy, user-friendly, and convenient to use. Do not forget to read through what customers think about a VPN. Look through the features closely and get a VPN provider that is right for you!
Author Bio:
Jessica Fender is a writer with experience writing about software and emerging technology. She has been involved with creating articles and blog posts for Writing Universe. When she is not writing, Jessica loves to read books and travel. In addition, she provides programming services to different clients from around the globe