How to Stream American Shows, Movies, and TV Outside US with a VPN Legally
10 January 2022
If you are a fan of famous American shows like The 100, The Walking Dead, Criminal Minds, and many more, you will be well aware of the fact that watching American TV outside the US is not easy.
Americans are producing some of the best programs in the world. While the internet has made everything accessible - when it comes to US TV, it is not so easy to watch from abroad. That is due to geo-restrictions.
All popular American streaming services and TV channels are geo-blocked and can only be watched from inside the US. These websites use IP-detection techniques to determine the IP address of all users before allowing access.
We have good news. You can now watch American TV from abroad using a VPN like Trust.Zone. You can even watch US Netflix Originals in Venezuela, the UK, Canada, Brazil, and from anywhere in the world.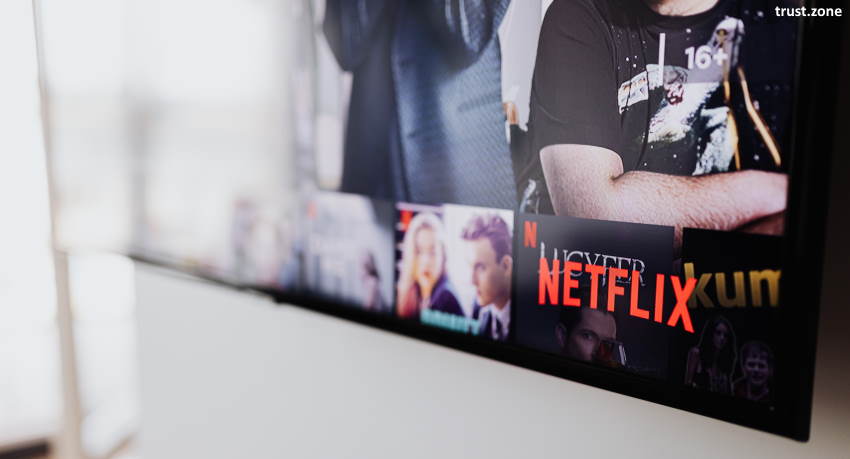 How can you watch American Streaming Services with a VPN abroad legally?
There are plenty of US TV services and on-demand platforms such as Netflix Originals, ABC, HBO Max, CBS and many more that viewers can access within the US.
The easiest and the most legal way to watch such American TV services from abroad is by using a trustworthy VPN. A Virtual Private Network (VPN) allows you to connect to a server in the US, assigning you an American IP address in the process. When you connect to a US server, your internet traffic gets rerouted, and your actual IP address is masked by Trust.Zone
Now, when you try to access streaming platforms like US Netflix Originals or others, it will give you full access to its content, thinking you are somewhere inside the US. For example, in the case of Netflix Originals, the American library has the largest content as compared to other regions. So, with a Trust.Zone, you can connect to a US server and watch your favorite shows from your country. You can also watch US TV in Canada, the UK, Australia, and other regions easily.
TrustZone also have special servers for these streaming platforms. Like, for Netflix Originals, TrustZone servers are marked with an -nfx prefix.
Yet another way is using personal dedicated IP addresses from TrustZone for streaming.
Why is Dedicated IP address is better for streaming?
An IP address you receive from any VPN service is usually shared IP address. It means that other users of VPN service connected to the same server may get the same IP address. So, IP address looks like shared among users.
With dedicated IP your address is static, personal and not shared with anyone else. So, this IP address belongs to you only
It's a well-known fact that streaming services may block users under the same IP addresses from time to time. With a personal static IP address from TrustZone you are free to use streaming services without fear of being locked.
Popular American Streaming Services and TV channels to watch from abroad
If you have gotten a VPN, the entertainment platform is without any boundaries. Here are some of the best American streaming services that you can watch from outside the US with a VPN.
HBO Max
HBO Max is the best streaming platform out there. HBO Max has all the latest, upcoming movies and shows like Harry Potter Return to the Hogwarts, Dune, Batman, and more. Movies and shows are exclusively released on HBO Max only before hitting other platforms.
HBO Max is only available in the US, so you will need a VPN to access it from abroad.
Netflix Originals
Netflix is available in 190 countries, but the Americans get the largest content library with exclusive shows like CriminalMinds, Marvels Agents of S.H.I.E.L.D, and many more. You can now unlock the biggest Netflix library from your country with TrustZone  VPN- connect to servers with -nfx prefix or try purchasing additional feature - personal dedicated IP
Sling TV
Sling TV is another American streaming website that offers Live TV as well and is much cheaper than cable TV. Some channels offered by Sling TV include NBC, CNN, ESPN, TBS, and more. You can watch Sling TV outside the US with a VPN.
Peacock TV
Peacock TV is another great American streaming service that also offers a free plan as well. You can enjoy selected movies and shows on Peacock TV for free. So, if you are on a tight budget and want to watch American shows, just get a VPN and unblock Peacock TV from outside the US.
Is Streaming with a VPN illegal?
No, using a VPN service to unblock streaming platforms is perfectly legal. Don't worry as you won't be breaking any laws. Unblocking Netflix Originals, HBO  and other restricted services with a VPN outside the US might be considered as 'not recommended way', but it is not illegal.
We have never heard about a user's account getting suspended for using a VPN to watch shows and movies. 
Final Thoughts
If you love American shows and movies, don't let the restrictions hold you back. With a VPN like Trust.Zone you can legally access American TV and streaming platforms from anywhere in the world.