7 Red Flags To Look For When Choosing A VPN For Online Streaming
1 February 2022
If you're looking to stream new content from Netflix Originals from different places, you'll have to change your region through a VPN. We don't need to tell you how useful it is, but not all VPNs are the same. With the growing concern of cybersecurity, there are many companies in the market, so you must choose wisely.
Before you get hooked by any marketing tactic, we will educate you on the 7 red flags to be careful of, when opting for the best VPN . Understand that it is a matter of personal security, and that no data should be compromised. To find the best, keep a check on the 7 following dealbreaker points.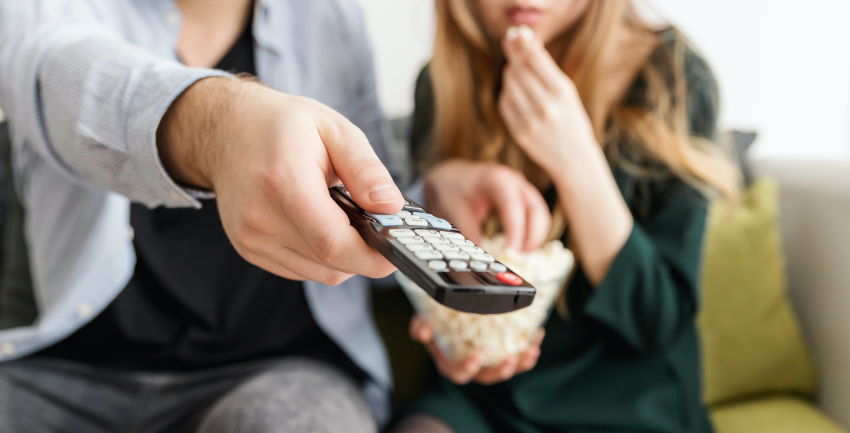 1. Broken Website
Remind yourself that you're asking for protection and security from a service. One of the biggest dealbreakers in this scenario would be if their site is not protected and secure. One way to determine whether a site is safe to surf on, is by checking whether it has an HTTPS connection.
Building a site takes important tools and resources, and building a safe website is a step towards ensuring the customer's satisfaction. In the swarm of VPNs, you'll find some of them endorsed on clickbait as "free" and "global", but they would rarely have any working website.
Another thing about a broken website is to check whether it has broken links or not. Imagine accessing the privacy policy or a terms and condition page and seeing the 'error 404' message. This is a clear red flag, and one must be sure to check this before engaging any further.
2. No Technical Details
In the world of marketing, people are taught to market their benefits, not features. But if your product is judged by features, it should be endorsed properly. In this scenario, we talk about the VPN sites that market the generic use of VPN but rarely share any specific details of the technical tools.
Great VPNs endorse their security protocols, their IP server locations, and a lot more technical stuff to deliver customer satisfaction. They are either failing to share it or have such an old feature that it is not worth sharing.
The point is, don't give in to the promises and focus on these technical details. If you're not a technical person, request help from an expert in cybersecurity for a recommendation.
3. Unable to Access Regionally Blocked Content
VPNs are endorsed widely for giving users access to geo-restricted content. Netflix has been improving its service to detect VPN-aided IP addresses for years. When it does, it gives the person an error message saying that Netflix detected a VPN-aided IP address.
Every month, VPNs are tested by various sites about whether they've fallen prey to Netflix's cybersecurity crackdown. So, you need to check independent sites that check these VPNs every month. Some VPN services have not failed their users yet, and some have lost the streaming option.
Trustworthy VPNs like Trust.Zone  provide users with personal dedicated IP addresses for streaming. Dedicated IP address is not being shared with anyone else, so, user is able to stream content without fear being blocked by online streaming services.
4. Overpromising
Overpromising can also be considered falsely marketed. No VPN is perfect, so we must consider it to not give flawless bandwidth or seamless experience all the time. But that does not mean, it is marketed with promises the service can't keep.
Often you find these sorts overselling their server bandwidth, location, and reliability. And then, after some use, we find IP address leaks, low bandwidth, weak signals, and slow browsing. A good VPN will set your expectations correctly, rather than blatantly lying.
5. Weak Support System
Another important red flag to keep an eye out for is customer support. VPNs need to be aided by top-notch customer reps, who are responsive, knowledgeable, and helpful.
So, in this situation, you must check how receptive they are to a query or concern. It will save you years of waiting time, and you need not worry during a crisis, because of good customer support readily available.
6. Generic Privacy Policy
Just because we don't read it, doesn't mean we won't eventually. The privacy policy, much like an End User License Agreement, is a long passage to read through. To take advantage of this, most companies don't craft their own and end up copy-pasting from reputable sources.
Writing a detailed policy requires research, technical details, legal expertise, and more. If the privacy policy doesn't fit the site, consider it an important red flag. Some ways to determine a badly written policy from a good one is by checking the size of paragraphs, and plagiarism.
7. No Updates or Activities
You find a VPN pushing ads on your favorite sites, but what separates a genuine VPN from others is their activities. It is hard to imagine any long-term business without an online presence today. This is why you should also check their updates and activities on social handles, websites, blogs, etc.
Any site that has dead social media, or the site links don't work, goes to show us how the VPN is not equipped with updates properly. This would raise a lot of concern for users looking to trust a VPN.
Conclusion
With these 7 important points, you are on your way to making a sound decision in your selection of a VPN. It goes without saying but totally free VPNs are sometimes red flags. If you're trusting a service with your data, it should be paid or with little free test period like TrustZone to try. By understanding and implementing these 7 pointers, you'll find your VPN experience to be better than ever before.
Author Bio
Coming from the field of software development and PC building, David Michaels knows the importance of protecting your online identity. He works tirelessly to assess VPN performance and does not hold back the criticism. He discusses streaming platforms, technology, and internet privacy on weekdays while spending his weekend binge-watching Netflix and Travelling