7 Crucial Ecommerce Website Security Measures You Should Set in Place
27 September 2021
Starting a thriving online business and creating an e-commerce site can be exciting. As long as you do it right, you will be on your way to building a successful business.
Unfortunately, this excitement to run a business makes entrepreneurs overlook the need for a secure website.
If you are one of them, do not worry. You are not a lost cost. There are still things you can implement to secure your online store.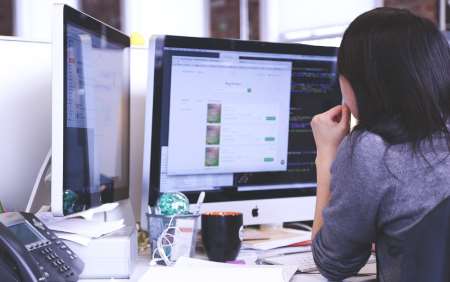 Get an SSL Certificate
An SSL certificate will encrypt sensitive information. This ensures that the data is unreadable to everyone aside from the destination server.
Sensitive customer information, like delivery address and banking details, passes through multiple servers. Without an SSL certificate, the data can be stolen at any point in the chain. On the other hand, it encrypts the data you send from one server to another.
This explains why an SSL certificate is essential when running an e-commerce business.
Enable HTTPS
Is your site using HTTPS? To check, look at the top left-hand corner on the URL fields. There, you'd either come across an "http://" or an "https://. "
If you have the latter, then great! However, if you still have the former, then you need to fix this up immediately.
HTTPS is a protocol for data transfer on the internet, rather than HTTP on all pages where data is created because it will encrypt the data. If you're using HTTP, the data is still not encrypted and instead sent as plain text. Meaning anyone can intercept and read what's being sent. Moreover, many people are now aware of this security feature and will avoid e-commerce sites that are still using HTTP.
Keeping an HTTP can hurt your site in the long run, even before a hacker has a chance to read all that personal information. That's why HTTPS should be used on pages that gather all the sensitive data and information.
Ensure PCI compliance
The PCI Security Standards Council is a global group that came up with a set of security requirements. It's called the Payment Card Industry Security Standard (PCI DSS).
PCI DSS requires compliance from all businesses that process, store, and collect credit card information. Doing so ensures that all the stored credit card information is secured.
Use multi-layer security
You should also add several security layers to enhance your security. Usually, a Content Delivery Network (CDN) will block any infectious incoming traffic or DDoS threats on your site.
Similarly, you can add another security layer to your site, known as multi-factor authentication.
A great example of this is two-factor authentication. After users log in to a site, they'll either get an SMS or email for further actions. Adding this layer helps block frauds because this step usually requires more than just passwords or user names to access a user's account.
Employ solid firewalls
Another excellent recommendation is to utilize firewall software and plugins. These are web security tools that are affordable and effective.
Doing so keeps any untrusted networks out and regulates traffic that comes and goes on your site.
It also provides a selective permeability that only lets trusted traffic in. As such, you can protect your site from cyber threats such as cross-site scripting and SQL injections. It also helps that you use a trusted VPN. That's because it encrypts your data an replace your IP address with another.
VPN bounces your networking activity via a secure chain to another server miles away. That way, you can hide your location.
Back up your data regularly
Another excellent security practice is to backup your site regularly. Every time you make site updates, make sure that you backup your website. The minimum that you should be doing backups in your site once every three days.
You can also set automatic backups so that you don't have to do the process manually. Many site builders and web hosts offer built-in site backups, so make sure that you pick the platform that allows you to do that.
Train your employees about online security
Fraud can also happen from human error. Your customer support representative might accidentally reveal an account number on social media or a live support chat, no matter what communication platform you have integrated.
They might also provide login or password details to someone who claims they own the account over the phone.
To prevent this, ensure that there are strict policies in place when it comes to privacy and security. You should also provide in-depth training to your employees about these policies.
Conclusion
Listed above are the security measures that you can implement for your online store. By enforcing these practices, you ensure that your e-commerce website is safe and secured. Not just that, but you can also safeguard your customers' sensitive data.
This is an excellent way to make your online business trustworthy. And when people deem you as such, it will be easier for you to convince them to buy your products.
About the Author:
Kenneth Sytian is the Owner and CEO of Sytian Productions Web Design Philippines. He has been designing websites and developing web apps for more than a decade. He is the driving force behind the company and influencer in the industry of web design and development in the Philippines.