4 Reasons To Use VPN For Social Media Marketing
1 June 2022
As you already know - VPN is an abbreviation for Virtual Private Network. It's a service that aids in online privacy and connection. As a result, it aids in issues such as protecting your online identity by safeguarding your IP address. You can also use public WI-FI safely with a VPN. Also, in addition to being used for personal online safety and security, VPN can be used in the business world. Business people use it to securely connect to the internet.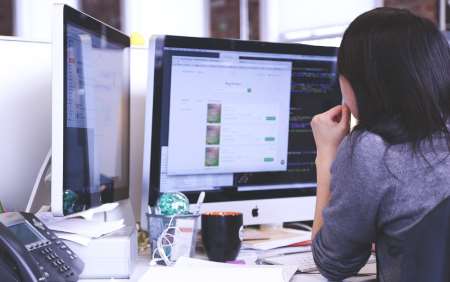 Here's a tip if you have a social media marketing strategy and are concerned about data breaches and other cyber threats.
That means you'll probably benefit from this article on business VPNs and why you should use them for social media marketing. VPN does more than secure your business data when delivering your social media marketing strategy; it also works and assists on several factors to ensure that your marketing strategy is successful.
For example, if you want to use TikTok for better engagement with a genuine following, you could look for the TikTok share bot to help with your TikTok account security.
The following are four reasons you should use a VPN for social media marketing.
It Secures Your Business Information
One of the reasons you should use a VPN for social media marketing is that it helps you secure your company's information. The rise of social media has attracted a large number of users, including businesses looking to market their products, the general public, and even some scammers. Because of the widespread use of social media, there's a good chance that scammers will try to steal your business information.
If you don't have a way to prevent this from happening, you may find yourself in a situation where scammers steal your business information and all-important client data due to a lack of encryption. However, because businesses can use VPNs, all their data is secure, and hackers cannot access company credentials or other sensitive information. They ensure that your data is encrypted while browsing the internet. Encryption protects and safeguards any data accessed or any actions made by remote employees from unauthorized, prying eyes that may exist via public Wi-Fi networks.
You Can Effectively Reach Your Audience
Another reason to use a VPN is that it improves your social media marketing by allowing you to reach out to your target audience more effectively. You can, for example, use it to reach an audience in different locations by connecting to a server in those locations. Because VPN allows you to connect to people in other places, your social media marketing spectrum will broaden because you will no longer be targeting the same audience. It means that if your company has the potential to expand to other locations, social media marketing through the use of a VPN will be extremely beneficial.
It'll Boost Your Search Engine Optimization Analysis
Using a VPN will also assist you in improving your SEO analysis. It is because it allows you to investigate the needs of your target audience. So you can connect to the VPN and the external server to assist yourself in gathering data on your audience's requirements. It means that you will be able to engage with your audience through social media marketing based on their personal preferences, thanks to the VPN.
It is important to note that the VPN improves your SEO. By providing you with a ranking, SEO will assist you in further analyzing how your business is performing. Once you know how your strategies work, you will undoubtedly be able to work through your marketing strategy if you notice a low ranking. So, without a doubt, VPN can help improve your social media marketing strategy by allowing you to connect with your audience and see how you can improve your SEO ranking.
Improves Link-Building
In addition, using a VPN in social media marketing allows you to strengthen your link-building efforts. Link building is critical in social media marketing because it is one of the ranking factors that will improve your Search Engine Results Page (SERP). As a result, a VPN will assist you in concealing your IP address, which may prevent you from accessing other websites. You won't be able to create the links you need for your business to improve its SERP if you can't access those websites. As a result, a VPN will allow you to access those websites regardless of where you are, ensuring that your social media marketing is effective.