5 Ways How to Protect Your Privacy on Social Media
12 May 2021
The personal data breach has become one of the most daunting problems in recent years. Therefore, social networks and other social platforms (forums, mail services, CRM systems, etc.) are constantly looking for new ways to improve their functionality and most notably prevent unauthorized access to personal data and user content. Would you like to restrict those cybercriminals from getting damage to your social media privacy? Keep on reading and find out the most effective ways to set a protection mechanism in motion.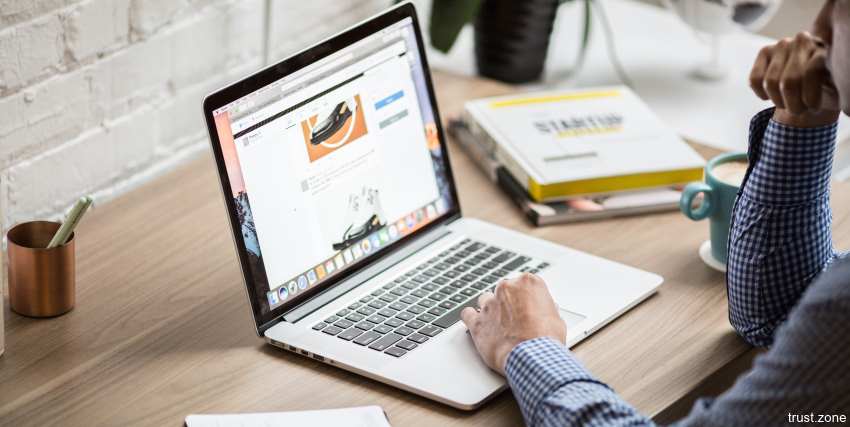 Make sure to have a strong password
We know what you are thinking. Passwords are the most obvious common mistakes made by social media users and actively exploited by hackers. But, seriously, it is one of the basic methods that still many seem to be ignoring. Indeed, it is way more convenient to create a password related to your name, data of birth, or, worse, sequence of letters and figures. The funny fact that the most popular US password in 2020 was a curse word! It is human to rely on memory to manage passwords. As a matter of fact, 53% of surveyed individuals say they lose track of simple passwords if it is not the same for all accounts.
Such a password is very easy to crack. It becomes an attractive target for cybercriminals zeroing in on weak social platforms accounts. Moreover, it is a piece of cake to intrude into a network if you know what passwords to search. Thus, you can expose yourself even to a higher risk, when any person, not necessarily, a cyberpunk will want to steal your personal data.
Keep an eye on quick solutions
Another method, which does not lose popularity, despite numerous publications on this topic, is so-called social engineering. Attackers simulate situations that are uncomfortable for the user and require a quick solution from him. For example, a hacker can text you from a trusted source or even email from a friend you know. After that, it notifies you about a problem and presents a solution requiring you to "verify" your information; it asks you to donate money or beg for urgent help.
In such situations, many people get lost and give the attacker the information he needs. This way, an intruder can get a bank card number, account login, password, contact lists etc. Protection on social networks is not least critical of any interactions in which cunning people may be trying to get some information from you. Thus, beware of downloads and links you open, as well as solutions you take from someone you hardly know.
Use a VPN service
Privacy concerns should be of your greatest interest when you register on any social media. The first two ways can't guarantee you full protection and security. But, strong encryption can become a lifesaver of all the traffic going in and out of your network. Using a trustworthy VPN is the fastest and safest way to do so. It is a virtual private network that allows you to lay a virtual cable over the Internet to your remote network (server). Next time, when you connect over a particular network, your data automatically becomes encrypted and protected.
VPN services such as TrustZone and others allow you to use social media with no limits:
You can visit any sites blocked in your country or that are meant to be paid;
You can preserve your private information and not to let outsiders in your private network
Examine Privacy Terms
When signing up on social media, we don't really think of our privacy settings in the first place. We wish to spend as little time as possible on reading conditions and terms of privacy/ use. Then, eventually, we get lost and do not understand why some private data of ours have been disclosed to third parties. What you have to comprehend is that every website on the internet has its privacy terms, including social media platforms. Double-check the information while you are registering and agreeing to share during the sign up process.
After you closely examine your obligations and the requirements, it is high time you adjusted your Privacy Settings. Most social networks already have a default setup in them. But, if you feel like modifying it, you are permitted to do that.
Select audience wisely
Lastly, in order to secure yourself on social media avoid oversharing, stay cautious with friends, direct message requests.  Identify a person who wants to add and communicate with you by checking out the content they share and what they represent in general. If you feel suspicious of someone's social network activity, just limit them to access your account.
This is one of the main provisions of the privacy policy of many social networks. Of course, it helps you protect your personal data, but by no means it secures your profile 100%. If an online identity really bothers you and you want to remain on the safe side of the sea, perhaps, getting automized help, like a VPN service is better. It is completely up to you how you want your social media to be run and securitized. But, if you have at least a small chance to go over your audience, filter them properly, so they don't cause you any harm.
Conclusion
Despite all the efforts made by social networks to prevent the leakage of personal data, the protection of information on social networks is becoming more and more important every year. And no one else can get a better view of how your social media life can be protected. Rationalize the information you received today, weigh all pros and cons of each step. And the solution will be not long in waiting.
Author's Bio
Jamie Fry - purposeful, promising author and best essay writer service. He he is always in search of fresh ideas. He has a talent for writing original content. Confidently going to his goal, he follows his main conviction in life: «To be the best in the field in which you are developing». There are ample websites ratings where you can find writing professionals expertised in this matter.