Using a VPN at Work: Do's and Don'ts
31 May 2021
As you already know, Virtual Private Networks (VPNs) are software that helps you achieve privacy when online by creating a private network from a public internet connection. They do so by covering your IP address, making your online activities untraceable. A VPN is especially useful for employees and anyone trying to boost their cybersecurity, access blocked sites, and conceal browsing activities.
Whether you are working remotely or at the office, it is crucial to know the best ways to utilize VPNs to avoid mistakes that may jeopardize your network security and put you at risk of data breaches. Below are the dos and don'ts you should know when using a VPN at work.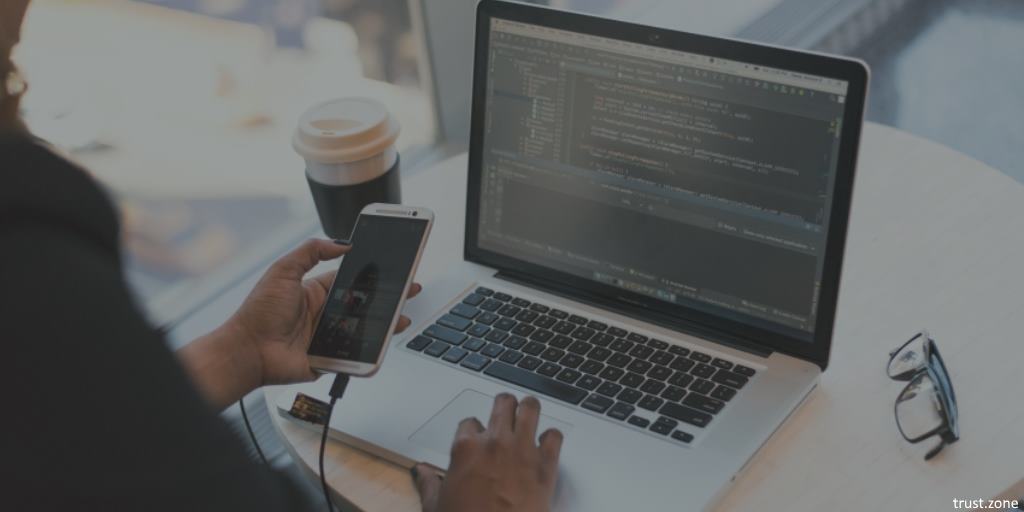 VPN Do's
If you are using a VPN for remote work, here are the best practices you should adopt to ensure seamless operations.
Enable Multifactor Authentication
Multifactor authentication protects your VPN from password attacks and prevents external attackers and snoops from accessing it. It is, therefore, essential to boost your VPN security with multifactor authentication other than relying only on a password. Fortunately, enabling multifactor authentication is not a complicated process.
You can link your VPN to your phone number so that you have to approve on your phone before signing into the network. However, the most popular layer of security involves biometrics such as fingerprints and facial recognition.
Regardless of the form of authentication you choose, ensure that you choose the safest way to secure your VPN. With multifactor authentication, you will get an alert whenever someone tries to access your VPN. It will require you to verify it using the authentication feature you use, such as fingerprint, facial recognition, or entering a code sent to your phone.
Update Your Software
Outdated software usually has vulnerabilities and loopholes that attackers can use to infiltrate your networks. Usually, developers fix bugs and weaknesses to ensure that newer versions and updates are more secure. As such, you should always keep your software up to date to prevent security risks. Most VPNs provide notifications when an update is available, although others require you to check for updates manually.
It is advisable to download new updates immediately as soon as possible to minimize the risk of security breaches from attackers utilizing loopholes. As you update your VPN software, ensure that all other operating systems and apps on your device are up to date. Any security lapse on your apps or system exposes your VPN to security risks that may affect your entire network.
Control VPN Traffic
When setting up a work VPN, consider controlling VPN traffic by setting it up to connect immediately it detects an internet connection. You don't have to manually activate the VPN when connecting to a network, thereby preventing accidental intrusion of traffic from the open internet.
You should also disable split tunneling and allow traffic to pass through your corporate network. Doing so minimizes the possibility of your corporate traffic accidentally entering the open market, making it vulnerable to risks.
Before settling on a VPN, shop around as they come in a wide variety with unique features - Kill Switch, Double VPN, Wireguard support, Warrant Canary and other. Be sure to learn the capabilities of various VPNs before choosing one for use at work to ensure it fits your business needs. Also, always ensure consistency when using a VPN when dealing with sensitive data or making financial transactions.
VPN Don'ts
Here are some things you should never do when using a VPN for work.
Avoid Limiting VPN Use to a Browse
Since most VPNs are available for free as web extensions, you are more likely to limit them to a specific browser. However, you should never restrict VPN use to a browser, as it only protects your activity within the said browser but still keeps your data vulnerable when using other applications or online software. It is advisable to use a VPN on all platforms for maximum coverage and security. For example, Trust.Zone supports all platforms Windows, iOS, macOS, Android and other, including browsers' VPN extensions for Chrome and Mozilla Firefox.
Similarly, you should not restrict VPN use to only your computer as you may need to use your phone or tablet for work purposes. Fortunately, VPNs are versatile. As such, you can use them on all your devices whether you are working in the office or remotely.
Lastly, avoid limiting VPN use to private networks if you work remotely since most workers only use VPNs on their home networks. Instead, use your VPN, whether you are working using public Wi-Fi or a private network.
Don't Enable Your VPN When Not In Use
While you should always use your VPN when doing an online activity that requires utmost security, it may not be necessary to keep it on all the time. When using the internet for streaming a movie or a game, turning off your VPN can help speed up the process.
If you are using a company's remote VPN while working at home, disabling the VPN when not in use preserves the bandwidth and makes it available for other employees who may need it at that moment.
Given the delicate nature of work information, the above tips will help protect you from security breaches that may put your work information at risk. If you are involved in a data breach case, you should always consult an attorney to help protect your interests.