Trust.Zone Chrome and Mozilla VPN Extensions Updated
7 February 2020
Official Trust.Zone VPN browser extensions and add-ons for Chrome and Mozilla Firefox have been updated!
With a new version 1.0.8 your original IP address will never be revealed.  New version supports WebRTC management. With a new feature your real IP address will be always hidden.

Last year, we have added TrustZone VPN Chrome Extension at Chrome Web Store and TrustZone VPN Mozilla Firefox Add-on at Mozilla Web Store. New updates of browser extensions add more protection and anonymity to your browser surfing.

So, what's a new feature for Chrome and Mozilla VPN from TrustZone?
New version supports WebRTC leak management.
What's a WebRTC?
Browser's WebRTC feature allows requests to be made to STUN (Session Traversal Utilities for NAT) servers that return the local and public IP addresses for the user. So, WebRTC may show your real IP address to your Internet Service Provider.
With a new version of Trust.Zone VPN extensions for Chrome and Mozilla you are able to disable WebRTC feature of the browser. Just go to Settings Tab. Click Disable Web-RTC. See image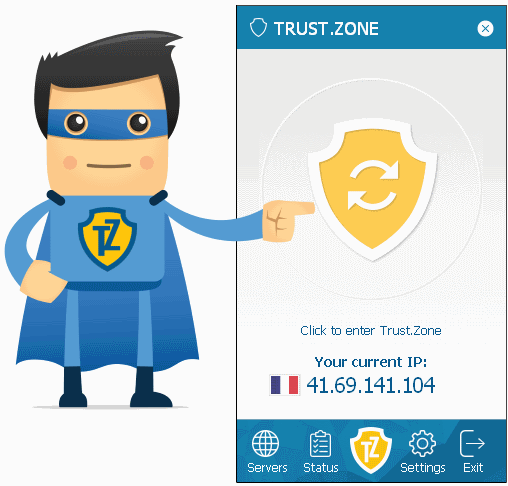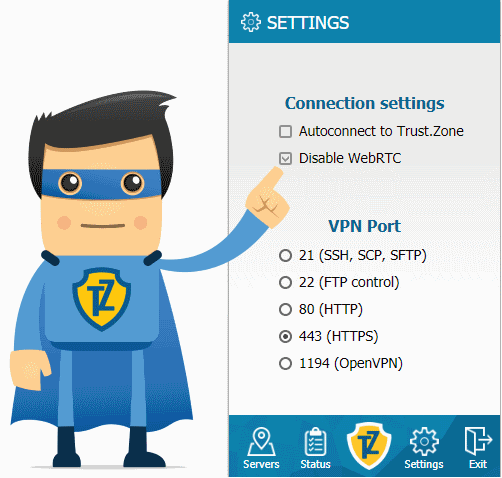 Keep in mind that Trust Zone Chrome VPN and Mozilla Trust Zone VPN extensions protect your Browser Internet connections only! If you need a protection for all outgoing and incoming connections for the whole PC - use our Windows Application.
If you need to disable any IP leaks with TrustZone Windows App - follow the instructions here