Mozilla Firefox Trust.Zone VPN Extension is Available
19 December 2019
Mozilla Firefox Trust.Zone VPN Extension is available for beta testers!
Trust.Zone Team will release a new product - TrustZone VPN Proxy Mozilla Firefox Add-on. Our VPN extension is now available for beta testers. Download and test it. Feel free to leave a feedback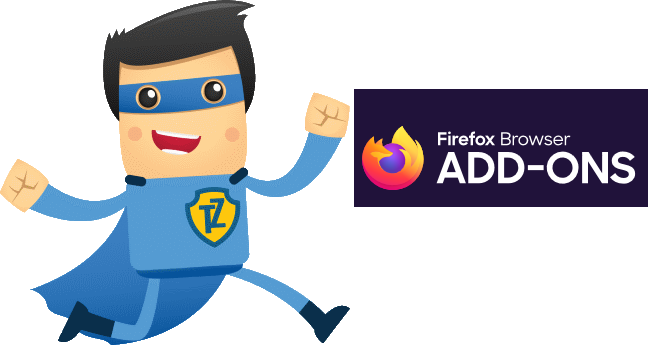 What is the TrustZone VPN Mozilla Extension?

Firefox Extension or Firefox Add-on is a  small software module that can be added to Mozilla Firefox web browser. It differs from TrustZone Software for Windows OS because  VPN Firefox Extension is working for your Firefox web browser only!

With TrustZone Firefox VPN Proxy Add-on/Extension you are able to unblock websites, access restricted content, stream TV show,  encrypt your browsing traffic and etc. TrustZone Firefox Extension hides your IP address and location, so, your Internet Service Providers cannot track your online activity in Firefox web browser.

Keep in mind that Trust.Zone Firefox Extension protects your Firefox browser Internet connections only! If you need a protection for all outgoing and incoming connections for the whole PC - use our Windows VPN Application.

In other words, TrustZone Firefox VPN extension protects browser activity only while Trust.Zone OS Application protects the whole PC with all enabled software.