How to Unblock Twitter in Russia with a VPN
4 March 2021
Russian authorities have slowed down Twitter access in Russia. Russian authorities called Twitter as "threat". They will block Twitter completely unless Twitter censors the tweets.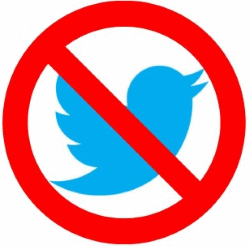 The slowdown is based on Deep Packet Inspection (DPI) technology, which can be used to block, filter and throttle Internet traffic. This is not the first attempt by the authorities to block the social media platform. In the past, they tried to block Telegram Messenger.
The move was intended to protect Russian citizens, the Russian state telecommunication agency Roskomnadzor said. According to reports, Roskomnadzor reduced the speed of Twitter on all mobile devices in Russia and on half of desktop devices.
In a statement, Twitter said it was aware of reports that its platform was "deeply concerned by increased attempts to block and throttle online public conversation."
Experts suppose that YouTube, Facebook, TikTok and other social networks may be blocked soon in Russia too.
The solution to unblock Twitter in Russia completely could be using a VPN service like Trust.Zone. VPN allows you to appear to log on from a different location, outside Russia, thus bypassing the restrictions by Russian authorities. As a result, the use of Trust.Zone VPN in has increased dramatically in Russia.
How to access Twitter in Russia with a VPN for free
Sign up with TrustZone. Use just email to sign up. Your first name, last name or credit card details are not needed.
Download and install TrustZone app for Windows, Android, iPhone or iPad or use browser VPN extension for Chrome or Mozilla Firefox with 1-click
Launch TrustZone app and click on a main icon to connect to VPN server.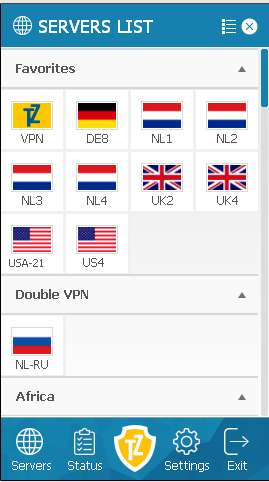 If you are unable to connect - switch to the "Servers" screen, and try connecting any server under the Favorites section (except VPN or vpn.trust.zone) located at the very top of the list. See at the screenshot.
If your Favorites list contains only vpn.trust.zone or there is no Favorites section at all, please contact support.
With Trust.Zone your real IP and location in Russia is replaced with IP and location from another country. So, you can access Twitter in Russia with no slowdown.
Besides, TrustZone encypts your internet connection and makes you anonymous while visiting Twitter in Russia. Your identity is hidden and privacy is protected.
If you need more anonymity in Russia- use a Double VPN.
With a Double VPN from TrustZone your encrypted traffic is being transferred through two VPN servers instead of one. Internet traffic is encrypted twice. Your IP address and location are replaced two times.