How to Bypass Geo-Blocking With a VPN
9 October 2023
The internet has transformed our access to information and entertainment, connecting people from every corner of the world. However, geo-blocking by content providers and websites can be an inconvenience. Virtual Private Networks (VPNs) offer a way around this issue, so users can gain access to streaming services, geo-restricted websites or the content they wish to view.
We will discuss in this article how VPNs can help bypass geo-blocking to allow users to gain access to the content they desire.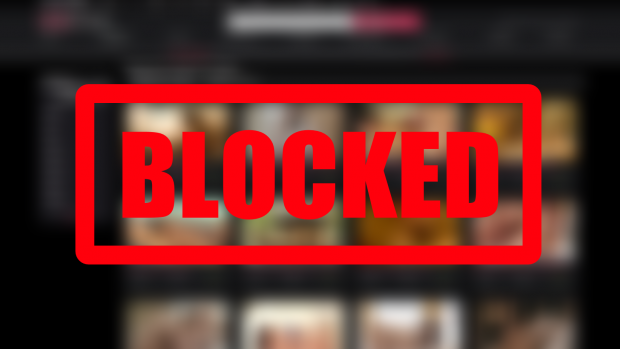 Understanding geo-blocking and its effects
Geo-blocking is the practice of limiting access to online content depending on where a user is located geographically. Geo-blocked services include entertainment and communication services, among others.
Content providers commonly use geo-blocking for licensing agreements, copyright restrictions, and regional marketing strategies; streaming services may offer different libraries of movies and TV shows depending on which country users are located in due to licensing constraints.
Geo-blocking restricts users' ability to access certain websites and services based on their geographic location, often presenting messages like "This content isn't available here" appearing or being completely inaccessible — this can be particularly problematic for travelers or ex-pats wishing to access content from home countries as well as explore content from new regions.
VPNs essential role in overcoming geo-blocking
VPNs have become an increasingly popular means of bypassing geo-blocking, and the VPN market has experienced major growth in recent years due to the versatility of VPNs.
A VPN creates a secure and encrypted connection between your device and the internet; when connecting to one of its servers, a new IP address based on the server's location will be assigned and mask your original one, giving the illusion that you are browsing from somewhere different, therefore bypassing the geographical restrictions from content providers.
Finding the right VPN
When selecting the best VPN provider to bypass geo-blocking, you should consider several factors. First and foremost is checking their server locations; making sure there are servers located where the content you desire can be found is vital to successfully accessing geo-blocked content. With more server locations comes more opportunities for circumventing geo-blocking.
Security features should also be top of mind when selecting a VPN service provider. Make sure it employs strong encryption protocols to safeguard your data. Likewise, features like an automatic kill switch that disconnects internet traffic if VPN connectivity drops can further protect your privacy.
If you're looking for more information about security, this article from TrustZone provides useful tips on how to protect your personal data online.
Connection speed is another essential consideration when selecting a VPN service since your internet traffic travels through its servers. Look for VPNs with fast servers known for maintaining exceptional network performance.
Compatibility with various devices and platforms is key to creating an enjoyable VPN experience. Be sure that the VPN supports your chosen operating system — be it Windows, macOS, iOS, Android, or Linux. In addition, look for VPN providers offering user-friendly setup instructions or easy apps on multiple devices.
Establish and configure your VPN
Setting up a VPN can be a straightforward process. Many VPN providers provide user-friendly applications to make installation and configuration a straightforward experience. To begin, subscribe to one of these services and download their appropriate app.
Once installed, launch your VPN app and log in using your credentials. Choose a server located in the country where your desired content resides from the list provided by the VPN. When connected, your IP address will change to the location of the server.
To maximize your VPN settings, consider activating features such as auto-connect on startup, Kill Switch and IP leak protection — this enables you to route only specific traffic through the VPN while leaving other streams undisturbed. Experiment with different configurations until you find what suits your needs best.
4 Tips to Access Geo-blocked Content
Your VPN should make accessing geo-blocked content much simpler. From streaming TV shows and movies to browsing region-specific websites, follow these practical tips:
1. Select an appropriate server location
Connect to a VPN server in the country that hosts the content that interests you; for instance, if you wish to stream geo-restricted content on U.S. Netflix, then connect with one in America. It's recommended to have a personal dedicated IP address for guaranteed streaming with a VPN
2. Clear your browser cache and cookies
Some websites store location data within your browser's cache and cookies, reducing geo-blocking chances. Clearing them out before starting to browse again increases your chance of successful geo-unblocking bypassing.
3. Test different servers
If one server fails to bypass geo-blocking, try connecting to another in the same region. VPNs often offer multiple servers per country.
4. Stay updated
Content providers continually update their geo-blocking measures. Keep your VPN software up to date, as new server locations or features may become available to bypass recently implemented restrictions.
Geo-blocked VoIP services
Though geo-blocking primarily relates to browsing issues, it also affects other aspects of online connectivity. Communication services such as Voice over Internet Protocol (VoIP) play an essential part in connecting with others online. Some countries, as you can see below, currently block VoIP and other internet communication methods
VoIP provides numerous advantages for voice communications over the internet, including cost savings, flexibility, and advanced features. Users who opt to use this method to place calls can bypass traditional landline services altogether and enjoy seamless communication without being limited by physical phone lines.
However, traditional landline services still hold their own advantages. When internet connectivity becomes unstable or unpredictable, landlines offer more secure communication channels you can count on for consistent connectivity. They won't be subject to the same geo-blocking restrictions as VoIP.
By understanding how geo-blocking works and selecting an ideal VPN service with proper configuration settings, you can unlock an abundance of content online as well as enjoy different types of phone service, such as VoIP.
Overcome geo-blocking with a VPN
Geo-blocking can be a significant obstacle when trying to access online content from various regions, but using a VPN can help you overcome those restrictions and enjoy the content you want.
Embrace the power of technology to connect with the world around you, regardless of geographic barriers!