How a VPN Helps Improve Your Streaming Experience?
5 November 2022
Due to a recent boom in streaming services, people are moving away from cable TV to online streaming platforms. 69% of the people in the US have a subscription to at least one streaming service. Some of the popular names in the industry are Netflix, Hulu, HBO Max, and Disney Plus.
While this has helped viewers get the entertainment that they want wherever they are on their smartphones, tablets, etc. there has been a rise in VPN usage by streamers because most of these platforms are geo-restricted.
Although commonly known as online privacy tools, VPNs can also help you improve your streaming experience. These nifty tools encrypt your online activities and traffic which hides your true IP address, keeping your digital presence private.
Because of this, a VPN is very helpful when it comes to streaming as more than 40% of people use a VPN for streaming purposes.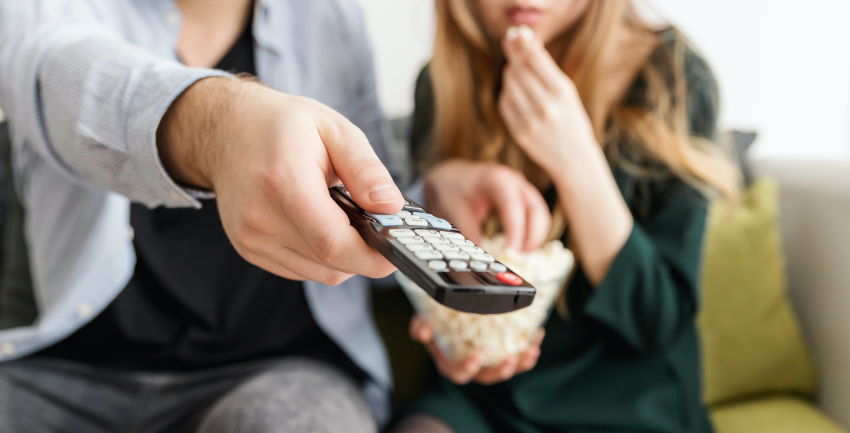 Why you should use a VPN for streaming
Due to licensing agreements with production houses around the world, all content on streaming services is geo-blocked. This includes Netflix, BBC iPlayer, Hulu, and others.
This means that there are certain TV shows, Anime, movies, and sports events that are available in one country but are missing from other regions. For example, Netflix is one of the biggest streaming services available in over 190 countries, but each country has its own content library.
This is where a VPN like TrustZone VPN comes in handy. A virtual private network has servers located all across the world that you can connect to. When you connect to a server in a country, let's say the US, you are assigned an American IP address.
Your real IP address is masked, and it helps trick streaming services of your location. This way you can bypass geo-blocks and stream your desired content from anywhere. It's recommended to choose dedicated IP address from your VPN provider to avoid Netflix blocks.
Stream geo-restricted content from anywhere
Streaming services are subject to geo-restrictions because of copyrights and licensing deals. To give you an example, Hulu is only available in the US and is blocked elsewhere. Similarly, Netflix and Disney Plus have different movies and shows for each country.
One of the biggest appeals of a VPN is that it can bypass these geo-blocks on streaming websites and make it look like you are accessing them from supported countries.
To stream Hulu from outside the US, you can use a VPN and connect to a server in the United States. It tricks Hulu into thinking you are in the US, and you are given full access to its content no matter where you live.
Using a VPN is completely legal for streaming, so you don't have to worry about the streaming service even if you are caught using one. Your account will not be suspended, and the worst thing to happen is you'll see an error message.
Stream online without any buffering
If you're an avid streamer, you must have noticed that after a few hours of streaming you will start experiencing buffering. This happens no matter how fast your internet connection is.
This is due to ISP throttling. Streaming takes up a lot of bandwidth and if you stream a lot generally, your internet service provider (ISP) will slow down your connection speed to prevent network congestion. This is called ISP bandwidth throttling.
Bandwidth throttling can result in frequent buffering when streaming. However, this can be avoided if you use a VPN. Trustworthy VPNs encrypt your online traffic with AES 256-bit encryption which hides your internet activity from your ISP.
As a result, your ISP cannot see what you are doing online, and therefore you avoid buffering issues that result due to throttling.
Another reason behind bandwidth throttling is that internet service providers have deals with streaming services like Netflix. Next time you are streaming, you can notice how there is very less buffering while watching Netflix and extensive buffering while you are streaming on a free third-party website like Plex.
When you are using a VPN, your ISP won't be able to see what you are streaming on which website, thus bypassing bandwidth throttling, and boosting your overall streaming experience.
Hide your online activities
A VPN helps hide your online activities with 256-bit encryption so no one can track your online activities. This way your ISP will not know how much data you are using, and you can access whatever you want online.
This way you can easily access websites and platforms that are blocked in your country without any restrictions.
Get better deals
Most streaming services are subscription-based, so you need to pay in order to create your account like Netflix. Even though the content on the platform is somewhat similar, the subscription plans in all countries vary.
In countries where the GDP is higher, the subscription cost is also high as compared to low GDP nations.
For instance, Netflix's basic plan costs $6.99/mo in the US, and the same plan costs $2.47/mo in Turkey. You can see the difference in cost is evident. There is even a free version of Netflix available only in Kenya.
With a VPN, you can change your location and subscribe to a streaming service by paying less than you would have back home.
Final Words
VPNs are quite popular these days and they will continue to grow in the future as more and more streaming services are getting bound by geo-restrictions. Luckily, VPNs can enhance your streaming experience, allowing you to watch whatever you want from any location.