Sale Today: Get Dedicated IP with 50% discount. Same Price. Any Location!
19 September 2023
TrustZone has announced a significant price reduction of over 50% for dedicated IP addresses for a limited time only. This price drop is set to disrupt the VPN industry, offering customers unbeatable value and flexibility.
Starting immediately, every dedicated IP address will come at a single, uniform price, regardless of its geographic location. This bold pricing strategy aims to simplify and democratize access to dedicated IP addresses.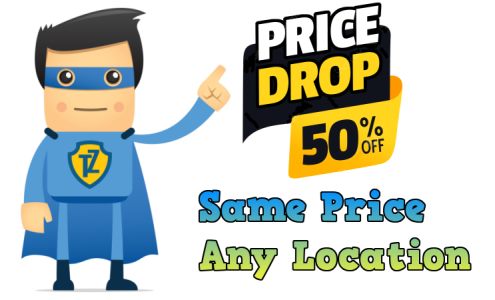 Uniform Pricing
No matter where you're located or where you want your dedicated IP to be, every single one is now available at an identical, unbeatable price. Say goodbye to complicated pricing structures.
Starting at $1.99/month
The new pricing structure starts at an astonishingly low $1.99/mo for a long-term plan and $4.99 for 1 month plan. This affordability makes dedicated IPs accessible to a broader range of users, from individuals to businesses.
The discounted price of dedicated IP (any location)
1 month plan - $4.99/mo
1 Year  - $3.99/mo (saves 20%)
2 Years - $2.49/mo (saves 50%)
3 Years - $1.99/mo. Saves 60%. To grab this plan - enter coupon code 3YEARSDEAL
Global Reach
Whether you need a dedicated IP in New York, London, Paris, Tokyo, or anywhere else, the price remains consistent. This flexibility ensures users have access to a stable and reliable connection no matter where they are in the world.
The limited time offer!
Keep in mind that the deal is available limited time only. We only have a limited selection of addresses at a discounted price. Hurry!
Need additional services with a discount?
Port forwarding, DDos Protection and Additional Devices Extra Services are also Discounted 50%
Port forwarding - the single price, any location, starts from $2.49/mo for the long-term plan and up to $5.99 for 1 month plan
DDoS Protection - price drop by 50%!  Price starts from $0.99/mo for the long-term plan and up to $1.99 for 1 month plan
Additional Devices - dropped by 50%!  Price starts from $0.99/mo for the long-term plan and up to $1.99 for 1 month plan