How to Unblock Websites and Access Restricted Content with a VPN
20 February 2023
No matter where you are living, facing online restrictions is inevitable. Online censorship and geo-restrictions make you miss out on a lot of content like Netflix or BBC iPlayer catalogs,  online video game libraries, free media streaming platforms and more.
The fact that not all websites are accessible to everyone is downright annoying. Sometimes, it's the government that is blocking websites, and at times it's website owners who have imposed geo-blocks on their services. But whatever the case may be, it limits access to online content for users.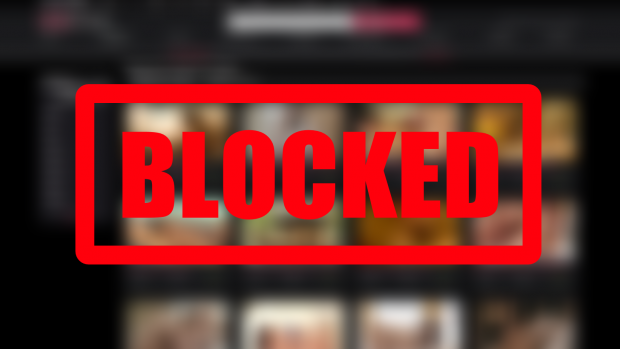 To give you an example, Netflix is one of the most popular streaming services in the world, available in almost all countries. Despite its availability, each region has its own catalog of content, and the disparity in content is quite visible.
Even if you are paying the same amount of money for Netflix subscription, a viewer in the United States gets access to more TV shows and movies as compared to a viewer living in Europe or Asia.
Combining geo-restrictions with censorship, there are a lot of websites that you cannot access. However, there is an easy way to unblock websites and access restricted content from anywhere using a VPN.
Using a VPN to unblock any site you want
A virtual private network is the easiest and most effective tool to bypass restrictions and unblock any website you want. If you want full access to restricted content on a daily basis, VPN is your best bet.
A VPN, like TrustZone, is a tool that encrypts your online traffic and replaces your IP address with IP in a different location. This way no one can see your real location allowing you access to any content or website you want.
At the moment, VPNs are the most common and popular tools to combat online restrictions and censorship. When you use a VPN, you don't access the website directly, rather you do so using a VPN server.
Most VPNs offer thousands of servers across the world in different countries that you can connect to. For example, if you connect to a server in the United States, it will hide your real IP address and assign you a new American IP address. This way, it will make it look like you are browsing the internet from somewhere in the US.
Benefits of using a VPN for accessing restricted content
The best thing about using a VPN is that it makes your online activity anonymous. In this way, your ISP or the website you visit will not be able to track you. This way, you get complete access to any website that is restricted in your country.
Most websites like Netflix, look at the IP address of its user and then offer content according to licensing rights. With a VPN, you can trick Netflix of your real location and watch whatever you want online.
For instance, the Netflix Japanese library has the biggest catalog of anime movies and TV shows that are geo-restricted and are not available anywhere else. If you want to watch those anime, all you need to do is use a VPN.
By using a VPN, you can connect to a server in Japan and acquire a Japanese IP address. When you visit Netflix with your IP address, it will open the Japanese catalog for you. This way you can watch all your favorite anime like Naruto Shippuden, Jujutsu Kaisen, and Full Dive on Netflix from anywhere in the world.
Why are some websites frequently blocked?
There are numerous websites that are blocked across the world in many countries as a result of geo-filtering or internet censorship. There are multiple reasons why websites are blocked such as:
Geo-blocking: The majority of the websites (mostly streaming sites) offer content to viewers based on the location, which restricts most users from a lot of content.
Censorship: Governments limit the access of content that is not in accordance with their religious or political views using censorship.
Work policy: Some workplaces, schools, and universities block access to certain websites that contain inappropriate content.
Some websites that are blocked more frequently than others are social media platforms like Facebook, Snapchat, Twitter, and more. These websites are blocked by the government to limit the spread of information among its citizens.
Another type of blocking is geographical restrictions. These are mostly used by streaming services and channels who don't have licensing rights to distribute content in all countries. Some common examples include Netflix, Hulu (only available in the US), HBO Max, Showtime, and plenty more.
But with a VPN, you don't have to worry about these limitations. You can unblock any website you want and watch your favorite movies and shows easily.
Is it legal to unblock websites using a VPN?
In most countries, using a VPN to access blocked content and websites is completely legal as long as you are not involved in illegal activities.
So, if you want to unblock all content on Netflix, or any other streaming service using a VPN, you are not breaking any laws. The same goes for unblocking social media platforms, and other geo-restricted content - it is not illegal.
However, there are some countries, like China, Saudi Arabia, and North Korea, where there are strict laws against the use of VPN. In China, you can only use government-certified VPN services. Therefore, it's best to research the laws in your country before using a VPN to access blocked websites.
Bottom Line
Whether you live in a country with strict online laws and censorship, or simply want to watch Netflix movies and shows unavailable in your region, VPN is a great tool. It is the best option available to access anything you want online without encountering any kind of restrictions.