8 Reasons VPN Protects Your Privacy When Visiting Adult Sites
29 September 2020
The rate at which folks visit adult websites is on the upward trajectory, and the trends show no signs of stopping any time soon. According to report, adult websites are more popular than Amazon and Netflix. But here's the point: as much watching adult content is often discussed in a morality context, a huge elephant in the house is usually overlooked – security and privacy.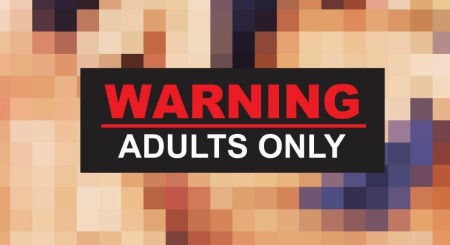 If you think that you will never be affected by such issues, this could be the right time to reconsider.
Not even the vigilant security experts are excluded; they too make mistakes, and it may take only one mistake to get your life to the ground completely. Unfortunately, that's the harsh truth. Therefore, you need to be careful when using adult websites for a plethora of reasons.  Below are some of the ways it can be bad for your security and why you need a VPN to stay secure and anonymous online when visiting adult websites.
User tracking and profiles
You can be easily tracked on everything you do on the web. Yes, everything. If you take some time to read the latest privacy guides and updates on a trusted security information portal, you would know how vulnerable you are online, all the time. So, the actions you take and everything that interests you can be tracked, and that data can be used to build your profile.
The profiles are usually market-targeted as they could be used to pop up ads that most interest you. Unfortunately, the profiles can be used in compiling your browser history, which may make you uneasy when it comes to adult sites.
Fortunately, you can do something about it.
A reliable option that's better than clearing your browser cookies is by subverting online tracking by using private browsing modes. Moreover, you can install anti-tracking extensions. The best way to avoid tracking is a using anonymous VPN service like Trust.Zone. It hides your IP address and location and protects your ISP from monitorig your online activity. You can even use Double VPN to double your security and privacy
Scammers and Fraudsters
Another common internet security risk when it comes to adult websites is scammers. For instance, individuals paying for porn are susceptible to trickery waiting behind each link.
Maybe you could be wondering why to pay for porn while a lot is available for free. The thing is that most buyers could be looking for a specific niche category, which is rare to find, and hence worth paying for. Unfortunately, scammers are everywhere looking for such insatiable desires, and you can be easily trapped into such scams that you'll be getting off your pocket.
You can also be infected with malware that can lock your device and then threaten to lease your history unless you pay a certain amount of money. VPN is a perfect way to protect your online payments and online banking.
Data leaks and breaches
Everything could be going well until that moment when tables turn, and your history on the website is used against you.
For instance, it's not long ago when Ashley Madison (an online dating site) user's information was hacked and then leaked. Such information may result in you being blackmailed or extorted, and you don't want to have that humiliation in case such information is leaked to the public. It could be even worse if your target account is hacked.
Accidentally sharing adult content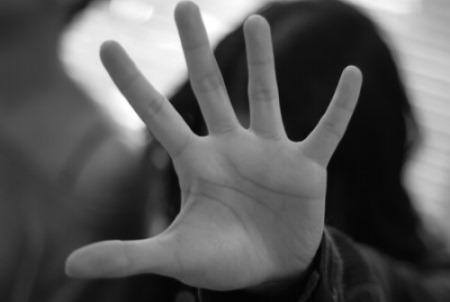 Watching adult content can be self-satisfying in the short-term, and there's no denying that you can watch any content anywhere at any time, thanks to mobile devices.
However, there are risks associated with it as sharing options could mean one small mistake, and your video could be on the bigger scream where your family could be enjoying their favourite TV show. Even worse, you may accidentally share the video with some un-intended group or even to your social media platforms, such as Facebook and Instagram. Perhaps, that humiliation could be unbearable.
In fact, most folks have been in such scenarios that have led to most of them attempting to commit suicide.
To avoid such instances, always ensure that you access such adult content through a quality VPN like Trust.Zone that you must install in your device.
Malware
Malware is another severe problem that can result from visiting adult websites. Furthermore, it can be another issue when dealing with illegal activity, such as warez and pirating.
The biggest concern here is malvertising, whereby, when browsing adult websites, you're only a click away from downloading a Trojan, virus, worm, or whatever that could be out there. Malware will gather all your personal information, and a third party will have access to it that may result in consequences. Moreover, malware can result in slow performance of your device.
Webcam extortion email scam
Sometimes things may get even personal, whereby you receive a threat email stating that you were recorded while you were watching a video on a given adult website. The threat can go as far as giving specific timelines to pay some ransom or your video be leaked to your contacts.
It could be a convincing email, especially when you know your recent activity on the adult sites. However, you should not be compelled with such emails as they usually scam with several individuals already received the same when they have never visited adult sites.
As much as you only need to remain calm and read through the scam, you can always remember that it all started with visiting the adult sites.
Legal consequences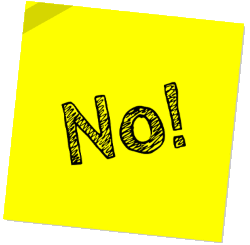 Visiting adult websites can also get you into legal trouble if you're not careful. For instance, prohibited pornography is on the rise and even getting worse. Perhaps you could have no intentions at all of participating, but it could still affect you.
For instance, viewing such content may result in your device being infected, and prohibited porn may be stored in your device without you even knowing. If it gets down to the court to explain how you possess such videos, "I don't know" won't be taken as an answer.
Moreover, if it's about getting the content via a file-sharing site, you could end up in prison for copyright infringement.
Using adult cams
Adult webcam sites are gaining moment, and they can be a privacy risk. You can even get into a chat with someone and end up into a cam session, which is often a one-on-one video call with someone you don't know.
The risks can be many as you could be recorded and later be blackmailed with the video, several folks could be watching, or you might end up paying more than average.
The simple protection technique is to avoid such adult cam sites and refuse a stranger's offer online. Nevertheless, next time you want to visit an adult website, or any website dealing with sketchy content, you might have to reconsider.
Author Bio:
Ali Qamar is a privacy and cybersecurity enthusiast; his work has been featured in many major tech and security blogs, including InfosecInstitute, Hackread, ValueWalk, Intego, and SecurityAffairs to name a few. He runs PrivacySavvy.com currently. The website features extensive reviews on different privacy tools, including VPN