Top 8 Cybersecurity Lessons from COVID-19
17 March 2021
The coronavirus pandemic hit the entire world hard. In a matter of days or weeks, the cases of infections were rising surprisingly fast. To protect its inhabitants, many countries imposed travel restrictions. This forced many people, companies, and businesses to shift their activity online, the environment where people are spending their time nowadays.
But as more people are online, this is an open door for hackers to find cybersecurity weaknesses and attack them. More people mean more targets, and this is something hackers have done during this pandemic. However, the past year taught us important lessons regarding cybersecurity which we need to pay attention to this year too.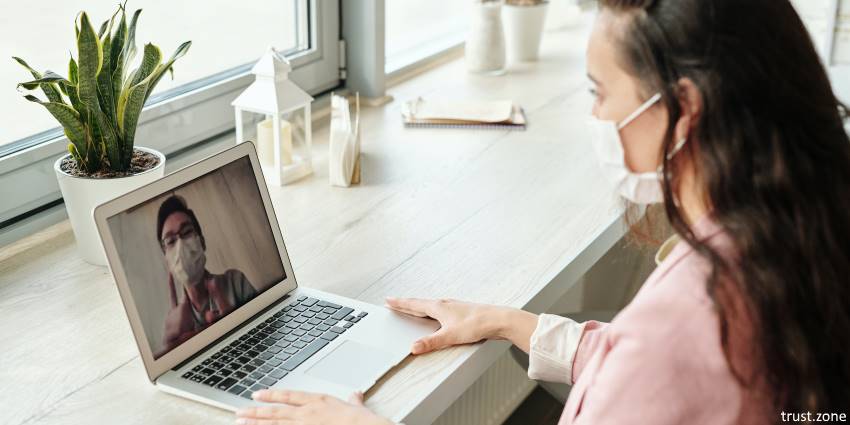 1. Not All Platforms Are Safe
One of the things that COVID-19 taught us is that not all platforms are safe. As people began ordering food, clothes, electronics, and other objects online, hackers have identified the possibility of trapping people. Many platforms are similar to the original ones, only you won't get any product from them. As online payments are normal, you may end up without your money. And what is more important is that even those original brand websites or platforms have security issues that expose the personal details of customers to an entire network. A precautionary measure would be to use a trustworthy VPN to have a secure and protected connection on the Internet.
2. Phishy Emails
According to experts in cybersecurity, email is the most popular form hackers use. Some emails contain viruses, ransomware and malware that, once opened, will infect your laptop or computer. There is another type of email that says that you have won a money prize, and to get it, you need to share your card details. But these are only phishing techniques to steal from people.
3. Take Care of Your Sensitive Data
Taking care of your sensitive data is essential, especially during these times that come with many security vulnerabilities. As hackers are inventing new hacking methods every day, it is essential to protect the most sensitive data you have from being stolen. It is thus important to encrypt your data and store it in a safe place.
4. Install an Antivirus
As the COVID-19 pandemic taught people that wearing a mask can protect them from catching the virus, this is also valid for computers and laptops. Cybersecurity for remote workers is a topic that becomes increasingly important and having an antivirus can protect you from some of the worst malware. At the same time, experts say that antivirus does not offer you the full protection you need, so installing strong firewalls and threat detection technologies or apps will provide the protection necessary.
5. Update Your Apps
Many people avoid updating their apps, no matter if we talk about desktop or smartphone apps. In most cases, all these app updates contain bug fixes, which make your app function properly. At the same time, the developing team has probably identified some vulnerabilities and these app updates involve the solution to these vulnerabilities as well. It is thus important to keep your apps, technologies, software updated as this is another lesson this pandemic came with.
6. Learn More About Cybersecurity
As cybersecurity is a rather new topic that is discussed in the media, it makes some people aware of the fact they might not understand how the technology works. Protecting yourself from phishing and hacking activities is essential, as like this you also protect your assets. Not all people know how cybersecurity works, so one of the lessons COVID-19 came with is that we can always learn something new. Gaining a security literacy helps people protect themselves better. You will also learn more about VPN and how it can help to protect you and your online business from cyberthreats.
7. Check for Vulnerabilities
Running a global check on your device is something that should be done from time to time. This is because hackers are constantly coming up with modern solutions to hack the newest apps and software, so it is essential to have periodic checks for vulnerabilities. This will help you assess if your operating system or antivirus has bugs or vulnerabilities that could allow hackers into your system.
8. Pay Attention to What Apps and Software You Use
Sometimes, some apps or programs become popular because everyone is using them. But few people are aware of what happens in the back of that app. This is the case of a lot of free VPN apps at Google Play and AppStore collecting the personal data and location of users. Those free VPN apps have been recently banned by AppStore or forbidden by many countries, but few people are aware of its implications for their security. It is therefore important to inform and test every app you want to install and not just go with the flow.
Conclusion
As COVID-19 has spread fast in the world, people have started spending more time inside. In the online world, you can find everything. This is something hackers also think about during these times when cybersecurity attacks and phishing activities are more intense than ever. It is therefore important to protect and encrypt your most sensitive data, install VPN and antivirus, and always update your apps. Check regularly your devices for vulnerabilities and learn more about cybersecurity and how to protect yourself better.
Author Bio
Arthur Evans is a professional freelance writer working for an A-grade help with assignment. His job is to coordinate students, understand their thesis, dissertation requirements, answer all the necessary questions regarding college assignment help, write and deliver premium-quality work within the deadline.