How to Stay Away from macOS Malware and Remove It in Case of Infection
13 March 2021
A lot of people say that there are no viruses on Apple devices as the OS architecture simply does not allow it. These people are partially right. But only in terms of real computer viruses. It is extremely hard for viruses to penetrate the Apple device, although some cases happen from time to time.
However, lets focus not on dangerous viruses but malware and adware. There are tons of nasty infections like Search Baron that modify browser settings, open new tabs, redirect users to irrelevant websites, and show shady ads.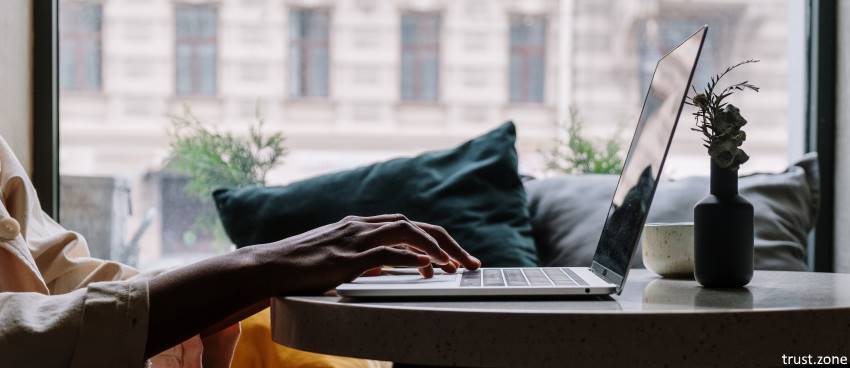 Things like Yahoo redirect are not viruses or ransomware. It is just adware. It cannot infect computers by hopping from one device to another and cloning itself. It cannot also encrypt files or hard drives or cause some significant harm. Its actions have to do mostly with intrusive and misleading advertising. However, nobody knows what sites this adware may redirect you to next time. You may end up on a phishing site intended to collect private data that can be later used for identity theft.
Fake security software
It is crucial to remove any adware that penetrated your macOS device. However, there are some problems with this. In case you wish to uninstall Mac malware, it is not easy to quickly find a good solution. Simple Google search returns inappropriate results. Searching for terms like "remove Mac adware," you see that top results are occupied by sites offering to buy unknown antiviruses. All these shady security tools do nothing. They cannot scan and remove viruses as the Apple ecosystem is built in such a way that it does not allow accessing other apps' data.
How to remove malware from Mac
Option #1
In case your device is infected with malware, and you want to quickly get rid of it, call Apple and ask for help. Their phone numbers can be found here: support.apple.com/en-gb/HT201232. You can also visit an authorized Apple repair store located near you. Keep in mind that sometimes their services cost a lot of money.
Option #2
One more option is to try Apple communities. Thousands of enthusiasts assist users with any type of Apple-related issues. Check yourself by visiting, for example, the macOS Big Sur section: discussions.apple.com/community/mac_os/big-sur
Option #3
There are more solutions too. macOS is not difficult to use. Users can remove malware manually by following the step-by-step guides offered all around the web on websites dedicated to cybersecurity and virus removal. For example, here is a long guide by MacSecurity.net on how to get rid of Search Baron malware.
Malicious software may exploit vulnerabilities of any device. macOS is not totally immune and has its own bugs too. To fix them, Apple systematically releases software updates. Although macOS is still not as attractive to hackers as Windows, and they still have not flooded it with malware, the beginning of this process is clearly seen. Mac adware and primitive versions of other malware are already out there.
7 Tips to Avoid MacOS Malware
To keep unpleasant surprises at bay, users should install all updates intended for their OS as well as other installed apps.
Use only App Store to install apps. Never go to stores that do not belong to Apple.
One of the favorite ways of adware authors to install their rogue software pieces on Mac computers is called "Bundled installation." This trick often happens when you download useful apps that are free. As most of us do not read user agreements and rush to quickly press buttons to get the app running, we miss important notices that say that some additional apps will be installed too. So, whenever you install apps, even from the official App Store, be attentive, read user comments and user agreements in order not to allow unnecessary software in.
Stay away from unnecessary apps. It should be a really urgent necessity to install something. The more software you have, the wider is the attack surface and more personal data you share.
To do bad things, macOS malware often needs to prompt users to grant additional rights. It can be done using cunning ways to camouflage real goals. Be careful with allowing apps to change settings or access data.
Backups are one of the best things that can help save your data. Any approach is good here. You may choose to use flash drives or iCloud to back files and other data and protect it from malware or system glitches.
Final tip - use a trustworthy VPN. All connections are going to be encrypted. Hackers or other spying eyes will not be able to inspect the data you send and receive and determine where you are located.