How to Create an Effective Cybersecurity Policy
8 February 2022
The importance of cybersecurity in today's business climate has become essential. Its importance in the environment of business can not be overstated. Every year, business industries and establishments are becoming more mindful than ever in combating the threat posed by cyber challenges.
With the prime age of cryptocurrency at our doorsteps, it has become even more imperative that we adopt countermeasures to ensure the evolution of digital currency. For this somewhat smooth transition from traditional currency to digital currency to continue, effective cybersecurity policies have to be created. In this quick guide, we will provide more information on cybersecurity, reiterate its importance, and cite how to create an efficient cybersecurity policy.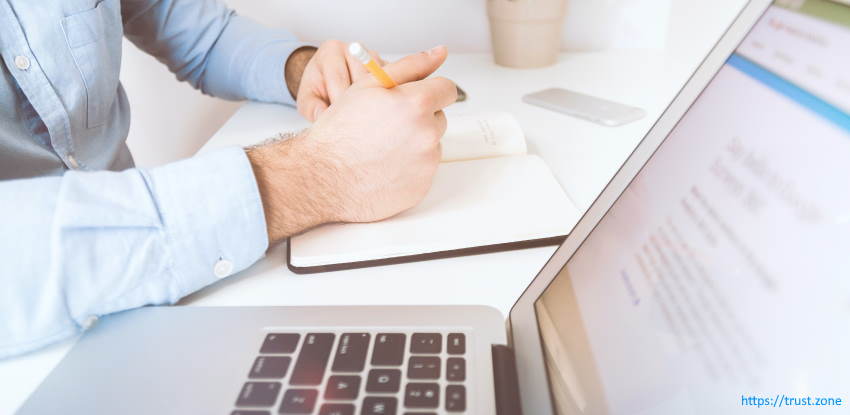 What is a Cybersecurity Policy?
A cybersecurity policy is a written document that explains the technical and procedural guidelines for employees to ensure effective protection from cybersecurity threats and ransomware attacks. This policy primarily contains information about establishments or companies' security procedures, digital safeguards, and operational countermeasures in the case of a cyber security threat.
It ensures that operations and security work in cohesion to reduce or eliminate the possibility of a cyber-attack. If a cyber-attack does occur, policies ensure that the operations and IT team are well prepared with pre-written steps to guide their functions.
Why is Cybersecurity Important?
Following through on cybersecurity trends is vital for organizations and companies for many reasons. However, two major reasons stand out in particular relating to cyber security.
One reason is that cybersecurity has become a major concern to the continuity and evolution of business today. This is because of the emergence of COVID-19 pandemic, which has instigated a rapid increase in remote work and the quick digitization of various career fields that were still primarily independent of remote working practices.
The second major reason is that cyber-attacks are targeted at many small or medium-sized developing businesses. In the past few years, the assumption that cyber security was chiefly the concern of large businesses has been fully extinguished. These days up to 40% of cyber incidents involve small businesses that are primarily vulnerable to phishing.
Cybersecurity news are important because they help spell out what small and large businesses alike have to do, say or report in the case of a cyber-attack.
How to Develop a Cybersecurity Policy
Generally, there is no quick, simple way to create an effective and detailed cybersecurity policy that caters to every possible outcome. That said, before creating a cybersecurity policy, it would be helpful to think through all the weaknesses that may exist to help create an effective one.
Here are some steps to follow when creating an effective cybersecurity policy:
1. Understand the Need for Cybersecurity in Your Business
It is not enough to know you need cybersecurity; you have to know why your business needs it and some unique characteristics that might make your business vulnerable to cyber threats. For instance, you need to evaluate what your business is about if it pertains to sales, technology, investments, or service provision.
Thinking about these factors plays a major part in how the cybersecurity structure of your business should be designed.. It helps you tailor your employee training towards addressing the major vulnerabilities of your business to cyber-attacks.
2. Prioritize Risks, Threats, and Assets
In creating a cybersecurity policy, it is essential to prioritize and identify your assets and potential threats or risks that may concern your company and its assets. It would be best if you thought about what risks affect your business, and the major concerns your business face regarding cybersecurity.
Different methods can minimize cybersecurity risks when properly prioritized and identified. Using a trusted VPN can greatly improve the security of assets by creating a system whose connections and information are very hard to view by uncleared sources. It excels at keeping data private, and it would be wise to prioritize when and where VPNs are used for your business.
3. Outline General and Specific Policies
A clear explanation of general and specific policies may be the difference between identifying a cyber threat or letting it come to fruition. Policies are best kept general, especially in very large organizations with diverse hierarchies. Most laws should be broad enough to provide objective thinking and freedom in the department to help them better identify and combat cyberattacks.
4. Set Realistic Goals
It is important to set realistic goals when creating cybersecurity policies to enable companies to identify limitations and not overestimate their abilities and security. You must provide room for your policies to be executed and implemented in stages to ensure efficiency in application.
5. Test Your Policy
After creating and implementing your cybersecurity policy, it will be best to test it out using different methods. You can compliance-check your policy to ensure it is aligned with the recognized standards and federal requirements.
Cybersecurity policies can mean different things to different companies. It usually takes different shapes or forms depending on the type of business, nature of organization, growth, operational model, and many more. However, relating to your business, you can create a detailed and effective cybersecurity policy if you follow the steps listed above.
Author's Bio:
Bill Simens is an experienced SEO specialist and professional copywriter. He likes to play football and run in his free time. He is an expert in cryptocurrencies and knows easy ways to Buy bitcoin cash. He also has a Master's degree in Economics.