Top 7 Reasons Why Cybersecurity Training Matters
6 July 2021
As the average online user browses through social media pages, does online shopping, or proceeds with distance learning at the university, the cybersecurity concerns are not that evident. However, once a serious threat comes up, people usually appear totally helpless as they do not know how to deal with fraud or how to protect their privacy. It is only natural that when the talk goes about personal business or enterprise data leaks, it can become a serious issue. It is one of the reasons why people should consider at least basic cybersecurity training to become aware of their personal and workplace safety.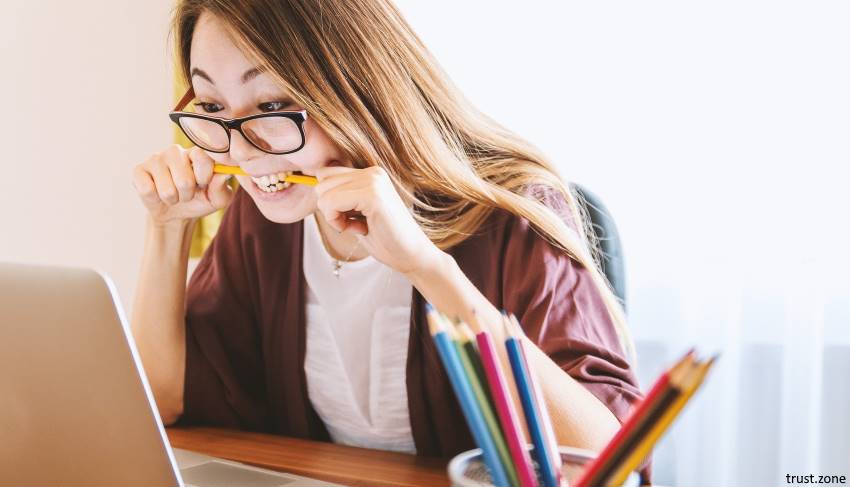 7 Reasons Cybersecurity Training is Important

1. It Helps to Prevent Security Breaches and Attacks.
Most importantly, cybersecurity training helps to avoid the most obvious online threats that we all face when browsing online. Fortunately, it is not only about businesses who must consider this rule as even the basic knowledge of not opening unknown attachments will be helpful. While this may sound insignificant, curious people often forget about this and many other rules before it becomes too late.
It should also include an explanation of how security awareness software functions, the role of spyware and ransomware detection, antivirus, and the corporate firewall. Considering that cybersecurity training is relatively inexpensive, there is no reason to avoid it.
2. It Builds a Culture of Security.
If you ask a trained information security officer about what represents the most important aspect of cybersecurity, the chances are high that you will be told about a culture of staying safe. Unfortunately, it is the most difficult part to achieve. Creating a culture of security means introducing certain values to your business and learning them as well.
3. It Makes Technological Defenses More Robust.
In addition, cybersecurity training sessions help to explain how technological defenses work and why they help to prevent various breaches. Without a doubt, it won't work without proper input from the users. Firewalls must be properly configured, security warnings must be made custom for the company, and the software needs to be constantly updated.
It is one of the reasons why only a trained staff will be able to react adequately when a risky situation takes place or when technology must be adjusted. Let us not forget that hackers do not really bother attacking businesses via technological means alone. What they focus on is an individual who may be the weakest link, which is why cybersecurity skills are what helps to make every party equally powerful.
4. Personal Privacy & VPN Aspect.
Another important matter that should be mentioned when discussing cybersecurity training is personal privacy and understanding how to use VPN and why it can be beneficial. It is always important to keep our online activity encrypted and kept private. Of course, it does not stand for something illegal! It is simply important to consider a VPN that does not track customers and provides complete online anonymity. It may be even vital for those people who study Political Sciences and want to access specific content or those who share a public connection. Therefore, make exploring VPNs a part of your cybersecurity training!
5. It Leads to Increased Confidence.
When the customers see that a website uses modern security methods regarding payments and processing of their personal data, it makes them feel much more confident. According to statistical data, over 70% of business customers believe that the companies they approach are not doing enough to ensure their cybersecurity or protection of the shared credentials. It only confirms that cybersecurity training sessions will help your company to increase the confidence of your customers as you increase your threats awareness.
6. More Than Just Compliance.
While it is a controversial statement, it is hard to deny that some employees follow cybersecurity rules blindly without proper knowledge or analysis regarding what it means. In other words, compliance should not be the only reason why people should be aware of cyber threats. It is also a part of security culture where training actually explains why it is important. It helps to meet all the regulatory requirements through the prism of knowledge and react to possible data breaches immediately by contacting relevant specialists.
7. Your Social Responsibility in a Business Environment.
Increased knowledge about cyberattacks means that a person becomes more socially responsible when dealing with the business duties and distribution of sensitive data. It is the case when the strength of a single individual increases the general safety of the entire system. The social aspect of things, when being trained in terms of network safety, is like making sure that not only your front door is locked but checking on the house next door. Remember that security awareness is not only a benefit for you as it also benefits your customers, suppliers, and everyone related to what you do.
The Mental Aspect of Cybersecurity
Let us not forget that security awareness training is not only a dull set of rules that must be followed to comply with the regulations. It is way more than that since those people who know how to keep their data safe are usually more focused, thus more productive. It must be added that cybersecurity training goes beyond keeping people safe at work as they become more cautious when they do holiday shopping or book a local restaurant through some online discounts website. It quickly becomes a part of the culture and a personal life. When a person is educated, it also helps the businesses and the companies where people care about security and privacy and share their skills and knowledge with each other.
Author Bio
Donald Fomby is an educator, corporate security advisor, and online training specialist. He provides academic help for research paper writing services. Donald also focuses on sharing useful knowledge for small and medium-sized businesses on how to manage their web presence and content marketing strategies.
.