Cybersecurity Education: 5 Essentials Everyone Should Know
13 April 2021
Since digitalization becomes a massive part of our life and the process fastens because of pandemic outbreaks in 2020-2021, more and more businesses proceed with remote working. In turn, remote work widens the list of potential risks for employers and requires more cybersecurity. Being a skilled cybersecurity specialist after getting a quality education in this area, you can earn from USD 100,000 to 250,000 per year (the average salary for a cybersecurity analyst position in the US.)
What specialists require knowledge in cybersecurity?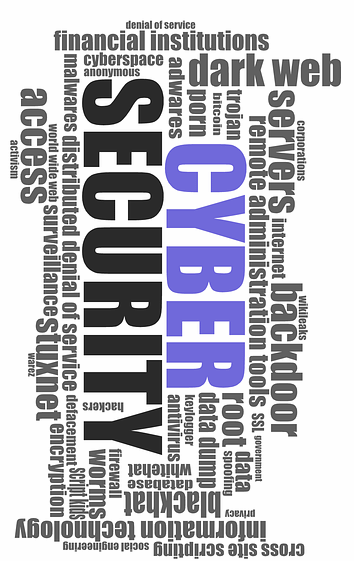 Cybersecurity education can be taken as a separate solid area to build a future career. Alternatively, people who have particular tasks to resolve can learn it as an additional specialization. Courses in the cybersecurity area are subjects of interest and demand for such categories of students and attendees:
 Students who want to build their future career around cybersecurity and are willing to learn the discipline from basics.
 A system administrator facing cybersecurity-related issues needs to understand the measures of potential risks within a growing company.
 IT professionals who are striving to expand their knowledge and already work in a particular company have cybersecurity issues.
IT company CEO or manager wants to delegate cybersecurity issues to competent people and widen their knowledge to identify the subjects of delegation.
 Specialists who are willing to transit to the cybersecurity sector and require relevant skills in this niche.
Where to learn cybersecurity?
Depending on your initial goals of development in the cybersecurity sector, you can choose how and where to get an education. One of the options is to enter college or university, earning a bachelor's degree and higher. This option is perfect for students who will dedicate their future careers to the cybersecurity sector and willing to get solid knowledge after several years of study. Another option is attending courses, primarily online, that can help to learn particular areas of cybersecurity. Such courses can be found on the web. For example, online platforms Coursera, Udemy, and others provide many educational options.
How can cybersecurity protect a company?
Here are some of the easiest and effective ways to protect any company's gateway and make your business safer:
Multifactor authentication. Unique apps can be used for communication within a company's nets using tokens.
Dark Net managing and preventing cases connected to insecure parts of the World Wide Web.
Training and explanation instructions for employees on how to manage cybersecurity issues.
Integration of specific software into daily business activities.
Access and identification management.
Using a trustworthy VPN allows creating a private network within a public network, encrypts traffic and protects users from cyberthreats
Conclusion
Being a modern human means facing many issues connected to the digital world that grow fast and simultaneously. Cybersecurity education opens borders to specialists allowing them to build a brilliant career and earn up to USD 250,000 per year (based on the USA salary statistics). The ways of learning cybersecurity vary depending on the goals and plans of students. There is an option to attend courses online or opt for several years of study at college to get a degree in the cybersecurity area.
Author Bio
Kim Brooks is a cybersecurity specialist, copywriter, and a leading expert who cooperates with respectful writing services providing practical and quality help for students. Kim is fond of technologies and traveling with her family.