10 Tips to Improve Your Enterprise Security
10 March 2021
Data is accessed and manipulated from everywhere. The line between the physical and the virtual continues to blur with each new technological advance. As digital devices' flexibility continues to grow, corporate networks rely more heavily on cloud computing, the Internet of Things (IoT), and digital infrastructure.
Security threats have also become more sophisticated, thereby heightening potential cyberattacks. And such a cybersecurity breach could harm private data, information assets, employee productivity, user experience and brand reputation.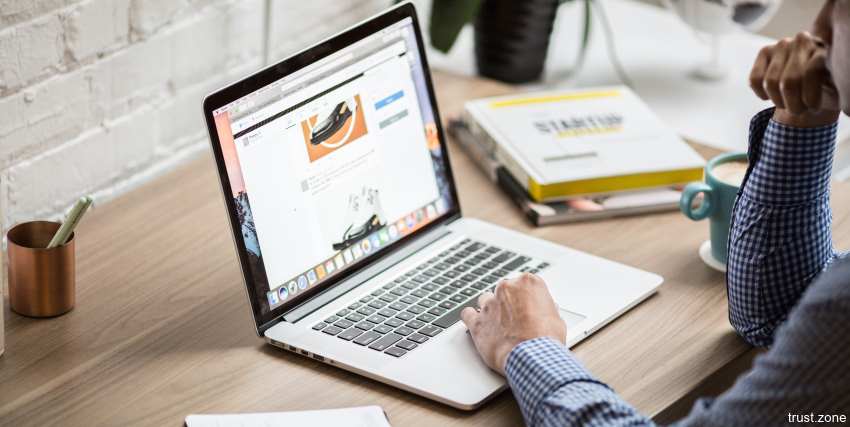 What's an Enterprise Security?
Enterprise security involves the strategies, processes, and infrastructure needed to protect the physical and digital (information assets, data, servers, workstations, storage, networking, applications, etc.) property of an entity from theft, data breaches, hacks, or cyberattacks. It is a crucial element of an enterprise application.
Due to privacy awareness policies and regulations, every aspect of a company's data infrastructure needs security. Effective enterprise security programs enable the accomplishment of goals, not hinder them. Without an effective security program, organizations leave their data exposed and vulnerable to the intent of countless numbers of cyber terrorists and organized crime.
Below are tips on how to get it done, making your network less susceptible to vulnerabilities.
1. Define your enterprise security perimeter
The enterprise security boundary consists of all information assets (cloud services inclusive) and external services that support the enterprise's mission through information processing and storage operations.
When using cloud services, you must understand where the service provider's security responsibility ends and yours begin. The enterprise should implement protections and controls to ensure the cloud services being used do not leave them vulnerable to attack or a breach.
As a result, these external services need to be included within an organization's boundaries to ensure that controls are correctly implemented. Using active or passive discovery tools will help organizations develop their inventory and understand ways to protect each asset on their network. Unfamiliar devices should be investigated quickly and removed from the network, quarantined, or approved for use (and the inventory should be updated).
2. Take up an encryption strategy
A strong encryption strategy with a combination of file permissions, passwords, and two-factor authentication could scale across your network and protect data in highly distributed environments. Identify data assets (whether data in the cloud and on-premises) that need to be encrypted and develop a security strategy around them. Ensure the data is stored in an encrypted format and remains encrypted during migrations.
Use strong, complex passwords for accounts with sensitive and valuable data. Encourage occasional password changes, with different ones used for other services. Employees should not share sensitive passwords over unencrypted emails to avoid phishing.
3. Establish device security protocol or use VPN
Using personal devices for work is often the case now in some places. However, Bring Your Own Device (BYOD) and IoT devices policies can serve as security risks. It increases the chances of data leakage, shadow IT, and unauthorized access to data. So, when it comes to BYOD, find out if your employees need to use personal devices for their work.
Those that do not need regular access to networks, primarily when they work remotely, should be left out of the BYOD program because it is difficult to monitor their devices. If personal devices are necessary, create clear protocols around security and make corporate security software mandatory.
Accessing the company's network through unsecured networks such as public Wi-Fi hotspots outside the office increases enterprise vulnerability. So, remote employees should use a VPN such to encrypt internet traffic and prevent cyber-tracking. All devices should be appropriately configured and updated with the latest firmware.
4. Monitor network performance
Ensure to monitor the performance of your encryption implementations. A comprehensive monitoring solution can quickly identify and alert on endpoint security anomalies. By establishing performance benchmarks and a thorough understanding of how networks and infrastructure operate, threats are identifiable.
Ransomware strains and cybercriminals are continually exploiting weaknesses in earlier software versions. As a result, security applications are only as good as their most recent update. Update programs and anti-malware software regularly to ensure your network is adequately protected. Endeavor to apply new security patches to operating systems and software to secure them.
5. Enforce an access control policy
Administrative access into the network is an attacker's goal, and limiting it on all applications and devices to only those that require it for their job functions is crucial. Take an inventory of the accounts with administrative access within your enterprise and determine if access is warranted. Those with administrative privileges should only use their administrator account when performing top-level tasks; else, an account without those rights should do.
Defined roles help only authorized employees access the systems and permissions necessary to perform tasks related to their specific jobs. Protecting information and IT assets against unauthorized access within the enterprise can prevent internal security risks caused by human error or disgruntled employees.
6. Test your security
Installing an antivirus is not enough to protect your network from malicious attacks. Hiring a professional organization to conduct a security audit will always reveal unexpected weaknesses. Ensure you delete redundant data by having information disposal mechanisms in place. These prevent stale data from being stolen at a later date. Information disposal mechanisms could include shredding, erasing, and modifying stale data to be indecipherable.
7. Have a robust disaster recovery and risk mitigation plan
No software is perfect, and with data breaches on the rise, a detection and response strategy become much needed. And so, a well-defined plan should include responsibilities and workflows for orderly and prosperous disaster recovery protocols. Update this plan regularly to counter growing cyber threats.
8. Take cognizance of insider threats
Though firewalls are the core products used to secure the enterprise network, and if used effectively, mitigate risks of network security breaches and data loss, they should not be the only method. Firewalls fail when the threat your network faces is coming through customers, suppliers, and employees. Insider threats are quite difficult to detect and prevent, but they are the ones that can hurt the most.
For example, an employee can click on an email attachment or link that he/she assumes is from a trusted source, only to release a ransomware worm. It is best to believe that the threats are already inside when looking to improve enterprise security. Then, actively monitor and analyze traffic inside your network.
9. Educate employees and business stakeholders
Protect the corporate network by keeping not just the information technology (IT) team but everyone aware of security policy, compliance regulations, and potential vulnerabilities such as phishing or social engineering schemes. All workers, including management, should be fully aware of the risks and consequences of a security breach.
When employees lack security awareness, they can serve as weak links even in a security chain protected with advanced security solutions. The senior management should understand the legal, financial, and technological implications of the enterprise security decisions. Most significantly, educate them on detecting and avoiding social engineering attacks, including phishing scams.
10. Trust no one
Most businesses depend on technology vendors and service providers for security applications. However, it is wise to ask your vendors questions to ensure you understand how your data is being handled, where it is going, and the encryption level the vendor uses. Check contracts with all service providers to ensure there are fines for failure to provide promised services or compromise data. Also, carry out official background checks on prospective employees.
Conclusion
Cybercriminals continually scan the internet looking for vulnerable targets. Their ever-presence makes it a must for a company to have an effective and well-maintained enterprise security program. Improving your security is a way of building a defensive posture that makes the bar high enough that such threats with malicious intent move on to a softer target.
Author Bio
Gregory V. Chapman is passionate about researching new technologies in mobile, web, and WordPress development. In addition to the world of tech and innovations, science is his one more passion. Gregory is among professional dissertation writers whose goal is providing instant help in response to "write my paper for me" urgent requests. With him, you will never need to hire someone to write an essay since his experience and talent will be quite enough to assist you in your studies.