7 Steps to Creating Effective Cybersecurity Policy
9 March 2021
No one will forget the major cybersecurity breaches that made international news – the U.S. IRS, Pentagon, and State Department, the retailer Target, and the credit reporting enterprise, Experian. These made international news because of the sheer size of these organizations and the number of people whose personal information was compromised.
But many more cyber breaches occur on a daily basis. In one day in 2018, in fact, there were 80,000. These were breaches of smaller companies and organizations. Hackers have discovered that, while the volume of information that can be gathered is smaller, the cybersecurity systems are less tight, and they can breach multiple organizations in short periods of time.
No matter what size your business is, you must have strong enterprise cybersecurity systems of course, and, just as important, develop a policy that regulates the behaviors of everyone within the organization as well as any outside individual or organization doing business with your organization.
Let's unpack the steps to creating a cybersecurity policy that is effective and comprehensive.
1. Begin with an Introductory Explanation and Clarifications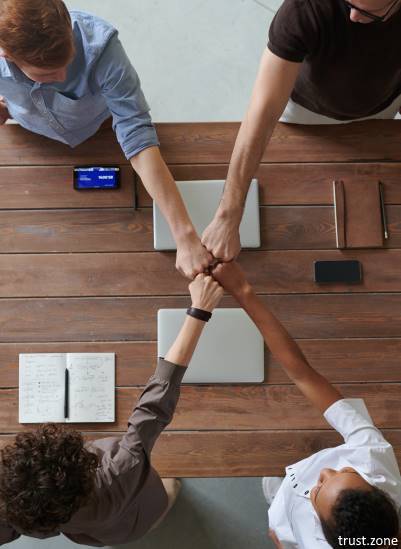 Employees need to understand what cybersecurity is, why it is critical, and that everyone has a role to play in the protection of that security. Many employees will not be tech-savvy, so this portion of the policy must be simply written. Avoid tech jargon and explanations of the IT systems in place for protection. In short, this introductory content should include the following:
 The real threat of security breaches, possibly even providing a recent example of a breach of a similar organization, if known.
 Explanation of the types of information/data that are at risk – company proprietary information and customer personal/financial data, for example.
 The most common causes of security breaches – weak passwords, internal employee behavior on company computers, remote use of personal devices that house sensitive information, and outside contractors with access to sensitive information that do not have adequate security systems in place (i.e., the cause of Target's breach).
 The need to be vigilant when on computers at work. Recently, for example, an alert employee noticed that his computer had been "taken over" by an outside "force," altering the amount of chemical composition of the water supply in Oldsmar, Florida. It was reported and quickly corrected.
 Summary of what the policy will cover, section by section.
 Simple definitions of the most common terms and abbreviations that are most important for employees to know. For example, every Google now begins URL's with "http" or "https." Everyone should be apprised of this difference. VPN (Virtual Private Network) is another example of must-have tool for employee.
 Names and contact information of authorized personnel to whom reporting of any suspicious activity must be reported.
2. Policy Provisions Sections
These sections should include detailed explanations of all the records and data that are protected by this policy. It will define these and the responsibilities and behaviors that every employee must adapt to protect them. Generally, these sections should cover the following:
What constitutes confidential data? This should be spelled out in detail so that all employees know when they are working with that data on their workplace computers.
Provide detailed rules for using workplace computers. Ideally, employees should be blocked from using those computers for any personal activity. And the IT department can take care of blocking such use. If employees need to engage in any personal activity, then they must use their own devices for such purposes. Keeping personal and business device use is one of the most critical elements of securing sensitive data.
Email guidelines. Employees must be educated about the potential risks of receiving emails on their workplace computers that appear suspicious and not open such emails until they have checked with higher authorities who can check these out. The best practice is not to open any email that does not come from another internal source or from a trusted third party that is known.
Password Protections. Employees should be required to change their passwords on a regular basis, in order to provide another layer of protection. And there should be specifics about strong password decisions. Two-step verification should also be in place, with security questions.
Details of Data that Can Be Transferred. Some employees will deal with sensitive information and data. These need to be protected. Employees must understand what data they may share internally and with third parties, as well as when authorization must be obtained to share that data. And if they are using their personal devices remotely, clear encryption and SSL certifications must be in place.
Behaviors Once a Data Breach is Detected: All employees must be notified when a data breach has occurred, and there should be detailed instructions regarding how employees secure their own work computers.
A detailed explanation of which employees may work with third-party contractors and exactly the types of information/data that may be shared. Again, if there are questions about such transfer of data, there should be authorized individuals to review and okay these transfers.
Event Monitoring: Employees must be educated on monitoring their own devices, what constitutes suspicious activity, and how that activity must be reported, and to whom.
This part of your policy will be the most important because it is the "meat" of your cybersecurity efforts. One of the most critical elements of these policy sections is that the details are clear. And they must be written in the simplest terms possible so that all employees can fully understand. If you do not have the wherewithal to compose this content, then it is time to look for an outside writing source with the personnel who can do this. Get Good Grade is one potential source, with experts who can take your information and reduce it to simplistic and clear content, or take your already written content and edit and polish it so that you have a document that is perfectly composed, with no room for confusion or misunderstanding.
3. Explain How Sensitive Data Solutions Occur
There are several operations and systems in place through your IT department that work to protect your data. What types of infrastructure does this department have in place. Is certain sensitive data placed in the cloud? How secure is the cloud? Are they local systems in place that are utilizing the latest security systems? Is access to sensitive data clearly defined and provided with timelines for that access? Specifically, this section should include the following:
The cybersecurity tools that are in place to protect data, such as VPN, firewalls, anti-viral software, a minimum of two-step verification processes, anti-malware software, etc.
The next section will describe how all the security tools and measures are maintained and updated as technology changes and improves.
How sensitive data is backed up so that nothing is compromised through loss. While much of this was formerly accomplished through cooperative agreements with other organizations, moving that data to a secure cloud platform is now the preferred method.
Methods for providing permanent and temporary access on an 'as needs" basis, again with two-levels of authentication.
4. Establish Clear Roles and Responsibilities
This part of the policy will clearly define the positions (not the people) who will be responsible for each aspect of the cybersecurity systems in place, down to the everyday employees who are not charged with putting the systems in place. Their roles are defined earlier in the policy.
Certain positions should be responsible for maintenance and updating systems and ensuring that those updates are passed on to all employees and outside contractors.
5. Procedures in the Event of a Cybersecurity Event
There should be detailed and clear processes in place as a breach should occur. Obviously, identifying the source and determining the solution will be the responsibility of the IT staff. But it will be up to others in the organization to report the breach to employees, to customers, and to outside contractors.
6. Security Protocols and Certifications of Outside Contractors
The security breach that occurred with Target was a "backdoor" hack through an outside contractor, and this risk must be of concern. The guide should include the types of security protocols required of any third-party doing business with the organization. These protocols should be documented and reported to a single individual for review and confirmation. And as stronger protocols are developed, these third-parties should be required to adopt them.
7. Ensure Compliance with Laws and Regulations of Related Organizations
If your business is related to healthcare, for example, there are HIPPA requirements; in dealing with foreign-based organizations, there are Homeland Security requirements in place. Someone should be in charge of reviewing any related laws and regulations, along with updates, and make sure that they are in place. There are strong penalties and fines for non-compliance.
In the End…
Cybersecurity is not something that can be taken lightly, nor can an organization ever let up on the constant monitoring, updating, and rapid response to any threat. Organizations that suffer breaches damage their reputation, the trust of their customers, and incur a great deal of financial liability. Hackers are consistently getting smarter and more agile – you must be even more so.

Author's Bio
Jessica Fender is a copywriter and blogger at the writing service with a background in marketing and sales. She enjoys sharing her experience with like-minded professionals who aim to provide customers with high-quality services.