7 Ways to Have Your Data Protected While Living in a Dorm
14 August 2020
Staying connected is synonymous with using the Internet now. Everywhere you look, you are surrounded by people sharing data across multiple platforms.
The scenario on a college campus is not so different. Smart devices are facilitating not only learning but providing access to entertainment, networking, and other services as well.
However, along with that comes the threat to one's safety and privacy as well. If you are not careful enough, your data could end up in the wrong hands. The constant digital connection makes online security an increasingly stressing concern for students. In a dorm, the shared facilities make it even more essential to safeguard your devices.
Here, we will go over some of the best ways to keep your information private and secure.
Keep Your Systems Up-to-Date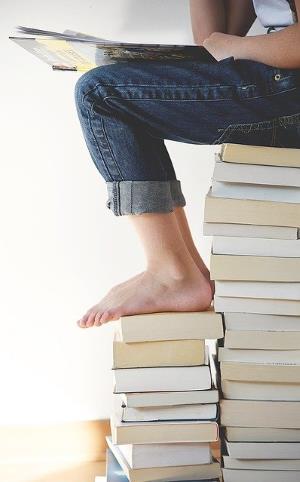 You might think that the latest software updates might not be worth installing. You might not be so impressed with the new features or do not want to make changes to your current operating system.
Yet, such updates are necessary to perform any existing bug and security hole fixes. This might play a significant role in keeping any malware at the curb. So the next time the nagging software update pop up shows up, take a few moments to install it.
Use a Virtual Private Network
A majority of college campuses offer free Wi-Fi. However, as beneficial as it is, public networks also have the reputation of being risky, considering there are a few loopholes that work against your privacy. That said, you do not have to give up on public networks. Instead, all you need is a VPN or a virtual private network that can protect your information from the public eye.
A VPN essentially creates an encrypted path between your device and a remote server. This will ensure that your location is protected. All your data would be routed through this channel, keeping your internet traffic secure.
Your IP address will be replaced by that of the remote server, thus hiding your location and identity. You can download a competitive VPN service from the Internet and turn it on whenever you need it. 
Only Access Financial Data Through Secure Connections
The Internet has made financial transactions smoother and more efficient than ever before. You no longer have to go to banks or wait around until a shop opens to perform transactions. However, while on campus, you need to be extra cautious while engaging in financial activity online.
Try to avoid accessing any financial services while using public Wi-Fi. You might also want to stay clear of public computers while shopping or providing your bank details. 41% of Americans report that they have noticed fraudulent charges on their credit cards.
A portion of this is the lack of preventive measures to avoid hacking. To ensure that you are using a secure site, check for "s" in "https" in the URL. Always remember to log out after any activity.
Opt for Two-Factor Authentication
Most of the services now offer two-factor authentication. This means you do not only have to enter the password, but you also need to authorize signing in from your mobile device or through an OTP.
This adds an extra layer of security to all your accounts. While at it, make sure that you have a strong password, with a combination of upper and lower cases, symbols, and numbers.
Protecting Your Mobile Device
Laptops are no longer the only device that needs malware protection. Most likely, your phone holds the most valuable information about you in the apps and gallery. It is in your best interest not to share the password to it with anyone in the dorm.
Apps are, on the other hand, easy access to your information. Make sure that you sign out of apps and accounts, especially when accessing financial services. Also, try not to store your credit card information in your accounts. As we had covered earlier, using VPN is crucial while accessing the Internet through phone as well. You can download an app, and keep it turned on all the time if necessary.
Backup Your Data
Every student knows about the importance of backing up their data, and yet, this point is often overlooked. It is imperative that you have another copy of your files, particularly the precious notes and personal info. In the case of a breach or loss of your data, this will help you avoid risking the loss of your information.
If you have access to a cloud platform, it can be ideal for backing up. It will give you unrestricted access to your data from anywhere, and could easily be transferred from one device to another.
Protect Yourself on Social Media
FOMO has led to students relying heavily on social media for daily interactions. The popularity of these platforms also attracts cybercriminals and individuals trying to grab hold of your personal information. Though it might be fun to constantly update your feed on social networks, you are essentially telling the world where you are and what you are doing.
Avoid posting any information on your exact location when possible. Also, do not provide your address or phone number, regardless of how secure it seems to be. The privacy settings of these platforms could also have loopholes on how they handle your data. It might be tiring, but try to stay updated regarding their privacy policies and adjust them to your preferences.
Click Carefully
The Web is full of clickbait sugarcoated in enticing words, images, and videos. When receiving something that asks you to take immediate action, stop for a moment, and consider the authenticity of this source.
If it looks suspicious, you might not be losing an opportunity; instead, you might be opening doors for cybercriminals. You might want to consider installing a malware program as the final step of protection.
Final Words
Data theft is no joke in the 21st century. Once your information is out there in public, deleting it will not erase all the traces.
Unfortunately, campus public networks and servers are always at risk. What you can do is take some sufficient measures to protect your data and keep your devices secure at once. A secure VPN would be a great place to start in order to ensure that your data stays protected while in college.
Bio:
This article has been brought to you by Jeremy Marshall. Jeremy is a professional academic writer employed at EssayHub platform. He has a degree in Information Technology. Keeping abreast of cybersecurity trends, Jeremy shares his thoughts on data protection with the focus on students currently living in a dorm.