How to Protect Your Privacy on Windows 10
25 June 2020
Before you switched your operating system to Windows 10, you must have heard a lot about how it's the next best thing to owning a compute itself. Then you decided to update your PC to Windows 10 and admittedly, it is a lot better than windows 8 in its interface and overall user experience. But something else that you also have to look out for is the privacy in windows 10. What changes have been made?
As it is, there are a number of features on windows 10 that seem to monitor everything that you do and the cover story is to "help you improve your user experience."
The default privacy setting on windows 10 is an absolute shambles when it comes to keeping your private information or personal data private.
There are a number of things that you would have to review in your privacy settings and we might not be able to cover all here but we will pick out a few necessary ones. Here are some ways on how to protect your privacy on Windows 10.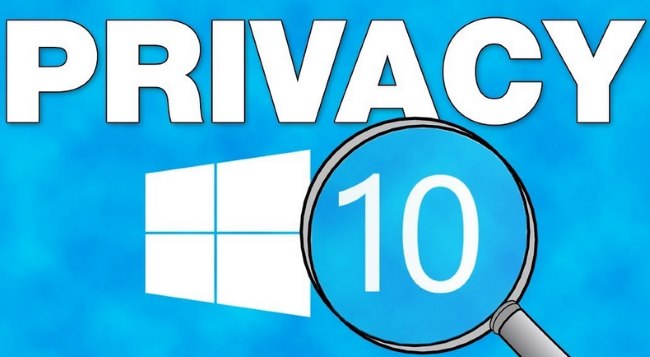 When installing Windows 10, ditch the express settings
This one is for people that are yet to install windows 10 on their PC. If you choose to install windows 10 at some point, refrain from using the express settings during the initial setup. You should opt for "custom settings" instead of as this will allow you to be in charge of your privacy from the start. With this, you are able to change the settings that give Microsoft access to our private information.
The updates on windows 10 now give users direct access to the privacy statement while installing. Although many readers might not go through the whole statement, the "learn more" makes it easy for users to skip to parts of the statement that interest them more.
Turn Ad tracking off
The problem with using "Express Settings" when installing windows 10 is that it enables the operating system to track your movements and also mine your personal data for use. They also supply this "private information" of yours to their advertising partners, and they end up using this information to shows you ads that are specifically targeted at you whether within Windows or online.
Ad tracking allows windows to generate an advertising ID unique to each user. The purpose of this is for advertising networks to show you ads more relevant to you. This ID can be accessed by apps and used similarly to the way websites use unique user IDs included in a cookie.
Turning off Ad tracking will prevent you from this. The following are the steps to take to turn off ad tracking on your PC.
1. Check the bottom left-hand corner of your windows desktop for the windows start button and click on it.
2. Click on "Settings"
3. The setting menu includes the "Privacy" icon. Click on that icon.
4. Go to the "General" menu option under "Privacy" and click on it if it is not selected already.
5. Turn off the first option that allows apps to use your ad ID.
There are three more settings under the first one mentioned above. You should turn off all of these settings as well.
Another good way to stop Ad tracking from your browsers and OS is using a VPN services like TrustZone. VPN service encrypts your internet connnection and makes it private. Your real location is replaced with VPN server of Trust.Zone. Your real location is also hidden. So, you will never see ads related to your region. Your browser will not detect your real region too.
Disable location tracking
Turning on location tracking allows windows and other partner apps to detect your exact current location through your device. While this feature can come to be useful for mobile devices using location-based apps, it also leaks your privacy, if nothing at all your location at every given time. So, if you are looking to not disclose your identity on the internet and keep your privacy, you should be turning this feature off on your PC.
Location tracking is not as useful on your PC as it might be for mobile devices. So, it has less impact for you while it is turned on. The ones gaining are the people watching your every move and tracking your location with it on your PC.  Using a VPN prevents apps, browser and your Internet Service Provider or government agencies from finding your exact location
Control camera access
It is becoming more common for people to cover the webcams on their tablets and laptop. Quite frankly, it feels like you are being watched and someone is taking note of everything you are doing. That gut feeling might just be true.
Controlling camera access is very easy on the windows 10. Remember how we got to the "Privacy" menu under setting? This time click on the "Camera" menu. From here you can turn off your tablet or computer's access to the connected or built-in cameras. It is also possible for you to decide your camera access on the basis of individual apps.
There is general access which you can switch off for the computer. But if you are willing to allow any app access the camera, you can turn the toggle on for that particular app(s) just under that. This way, only the selected app uses the camera. And if you put it off generally, then your PC will not be able to access the camera.
Author's Bio
Michael Gorman is a highly skilled freelance writer and proofreader from the UK. He is one of the most renowned essay writers at the dissertation writing service where he writes writing service reviews. Being interested in everyday development, he writes various blog posts and discovers new aspects of human existence every day.